Ethnic by Outfitters is one of the leading Pakistani clothing lines right now, famous for uniqueness and versatility.  No doubt, in every collection Ethnic brings something dazzling and new which instantly grabs attention of everyone.
Thus, being in the fashion market for years and years this brand has known to serve people with best collection for every season. That's why time to time Ethnic by Outfitters introduces latest designs in Pret, stitched and unstitched forms.
Ethnic by Outfitter has multiple stores all around in Pakistan in most of the cities such as
Karachi
Islamabad
Faisalabad
Lahore
Hyderabad
Rawalpindi
Gujranwala
Multan
Like this, Ethnic also provides delivery service to various locations in order to provide ease for the customer. With good customer service, this famous clothing line also offers exchange and return policy within 7 days.
Though,
All the collection by Ethnic worth our attention, but today we are discussing Ethnic Boutique Suit Winter Collection 2019 aka BURGUNDY.
Why this collection?
Because in Pakistan mostly has wedding season going on during winters!
So, the Ethnic Boutique Suit Winter Collection 2019 aka BURGUNDY, has something surprising.
The boutique suits are composed of either velvet or raw silk dresses with perfect embroideries for wedding and reception wear. Similarly, the cut and style are very easy to carry that one would love to pick any of these.
That's why We Can't Miss this!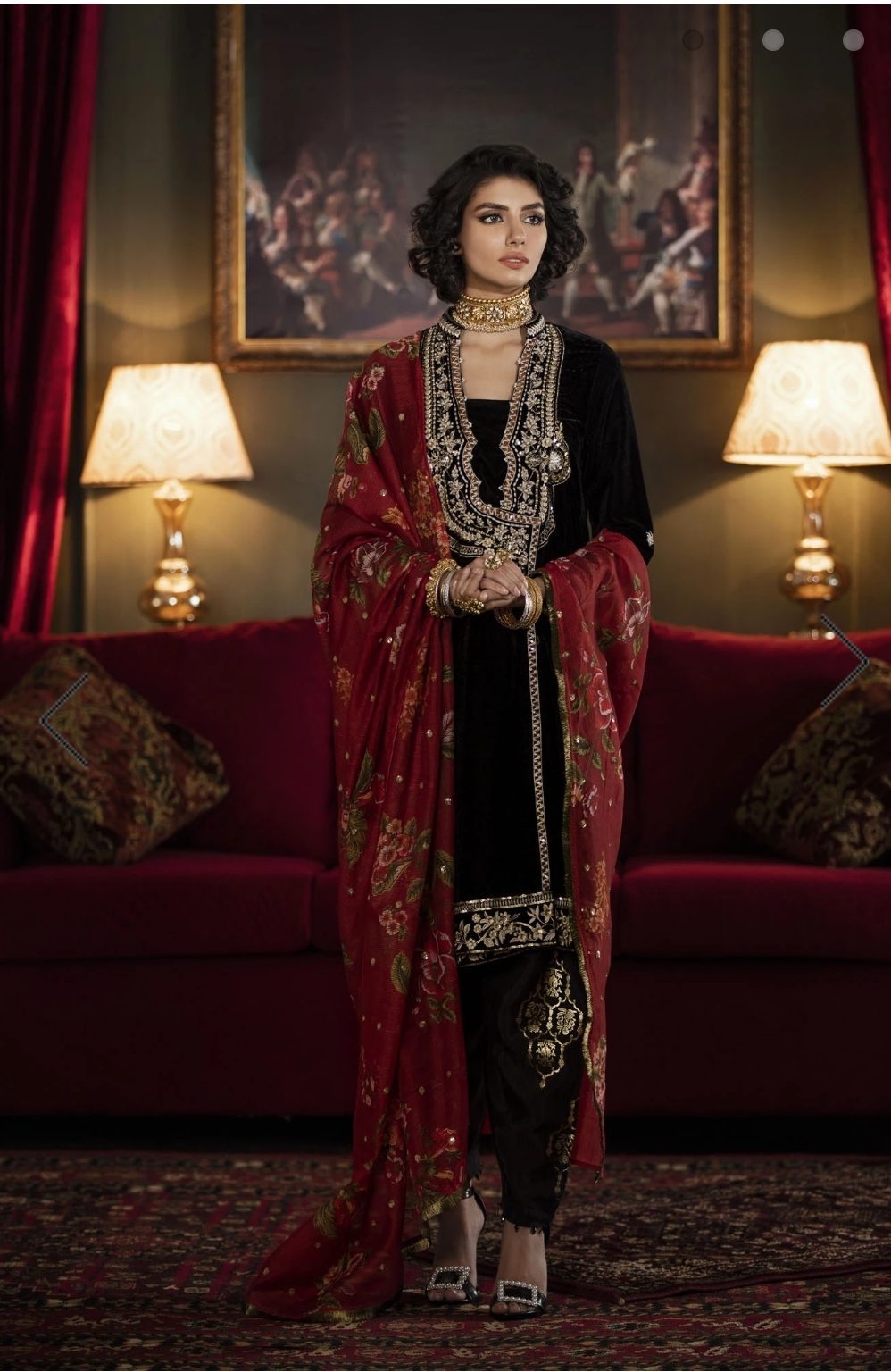 A beautiful dress with elegant style is on top of the list because of it worth all the admiration. The velvet shirt embroidered so perfectly covering every corner. Then again the right choice of color combination makes it fancier for evening parties and formal receptions.
Moreover, prestige to the idea of combining maroon rocket net Dupatta which is almost enhancing the whole look.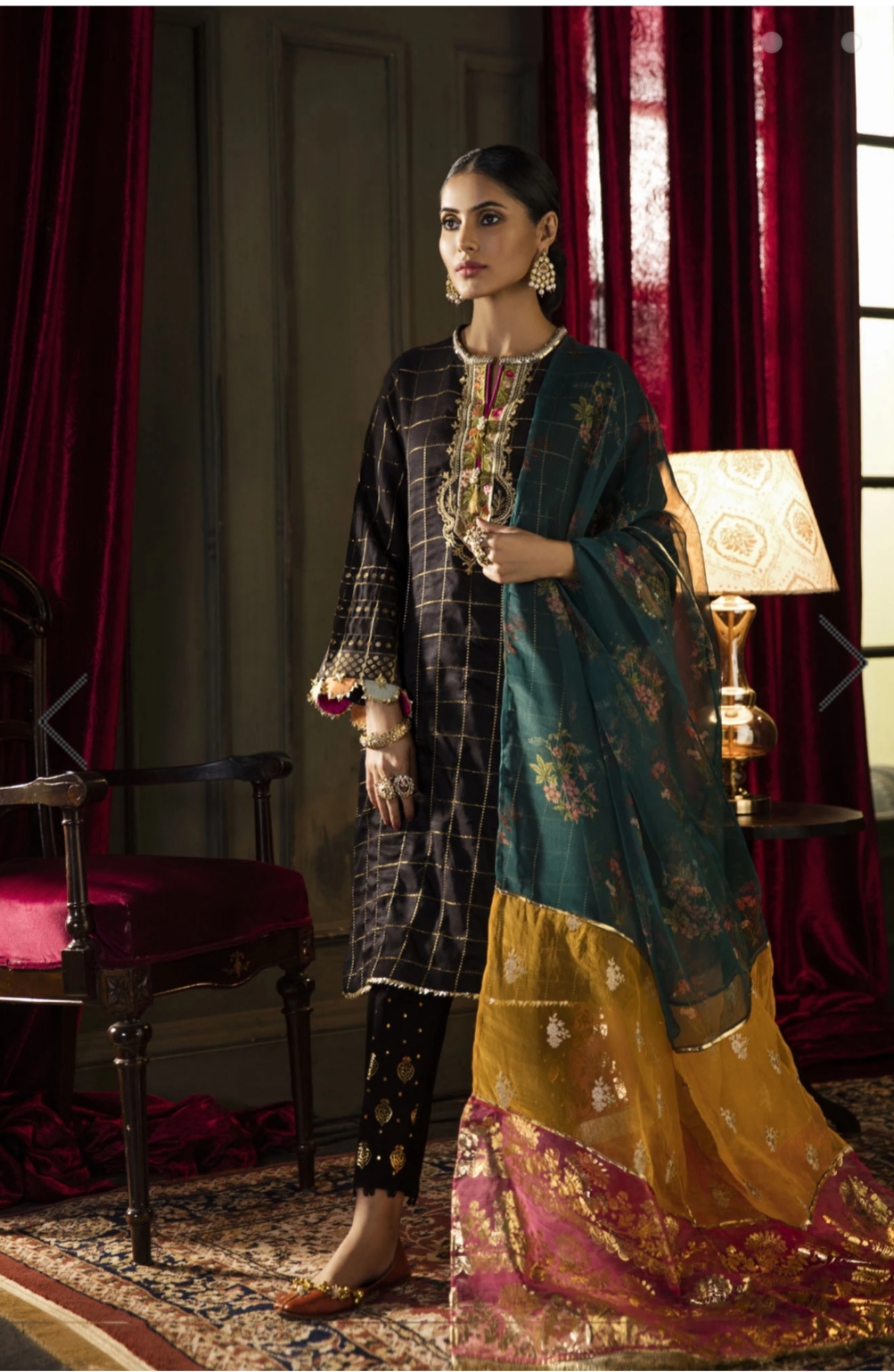 The dark colored shirt seems perfect for winter evenings and formal events. Working with this idea this Tilla work on Jacquard shirt seems flawless yet Desi. The festive look makes it more appealing for eastern fashion lovers.
While the organza Dupatta with orange and maroon joining is making this design more unique and striking.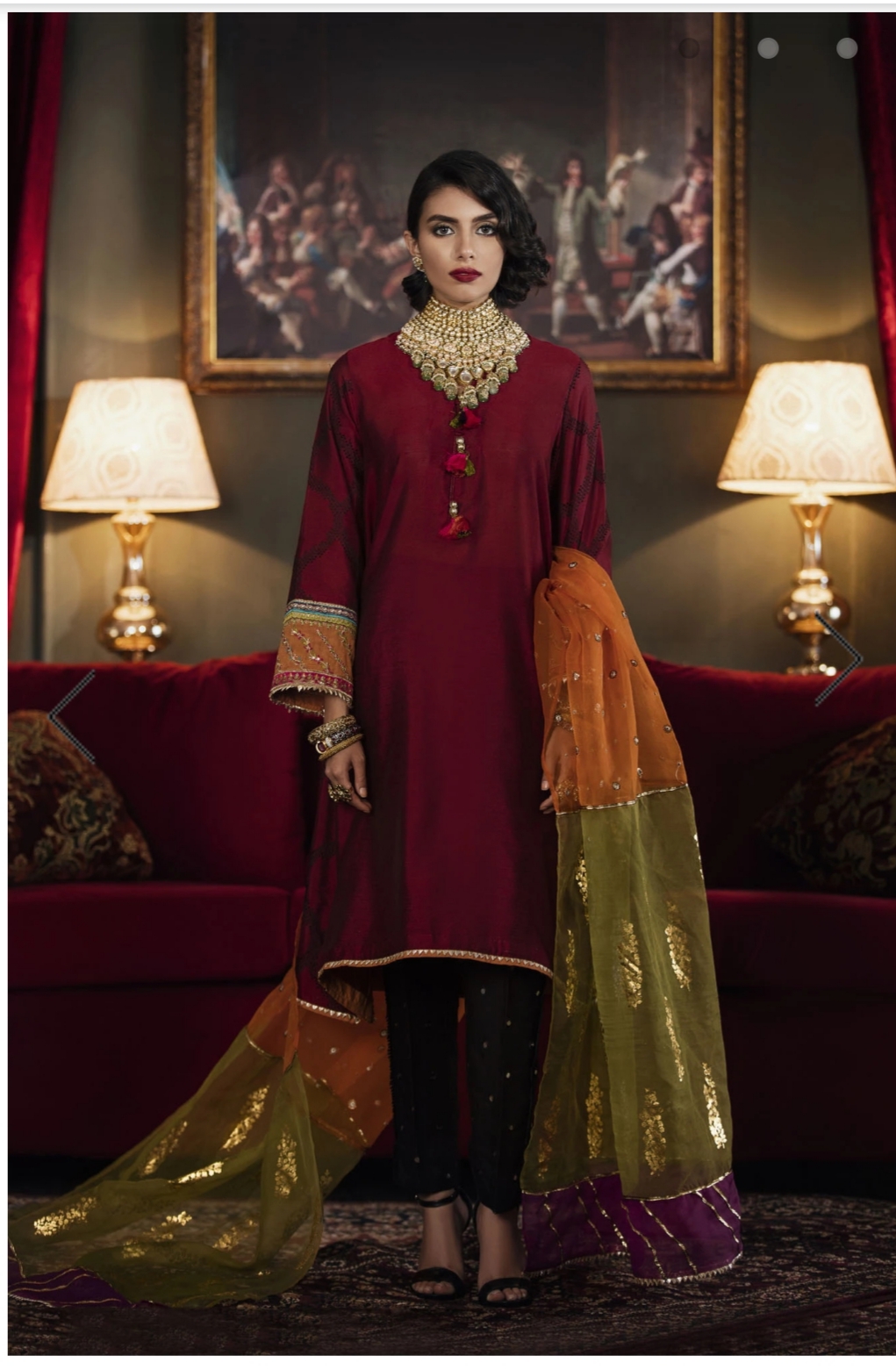 Again the plain maroon shirt is pretty impressive as one can easily adjust heavy jewelry with this one. The shirt is simple yet festively traditional while the Organza dupatta is already rocking the floor.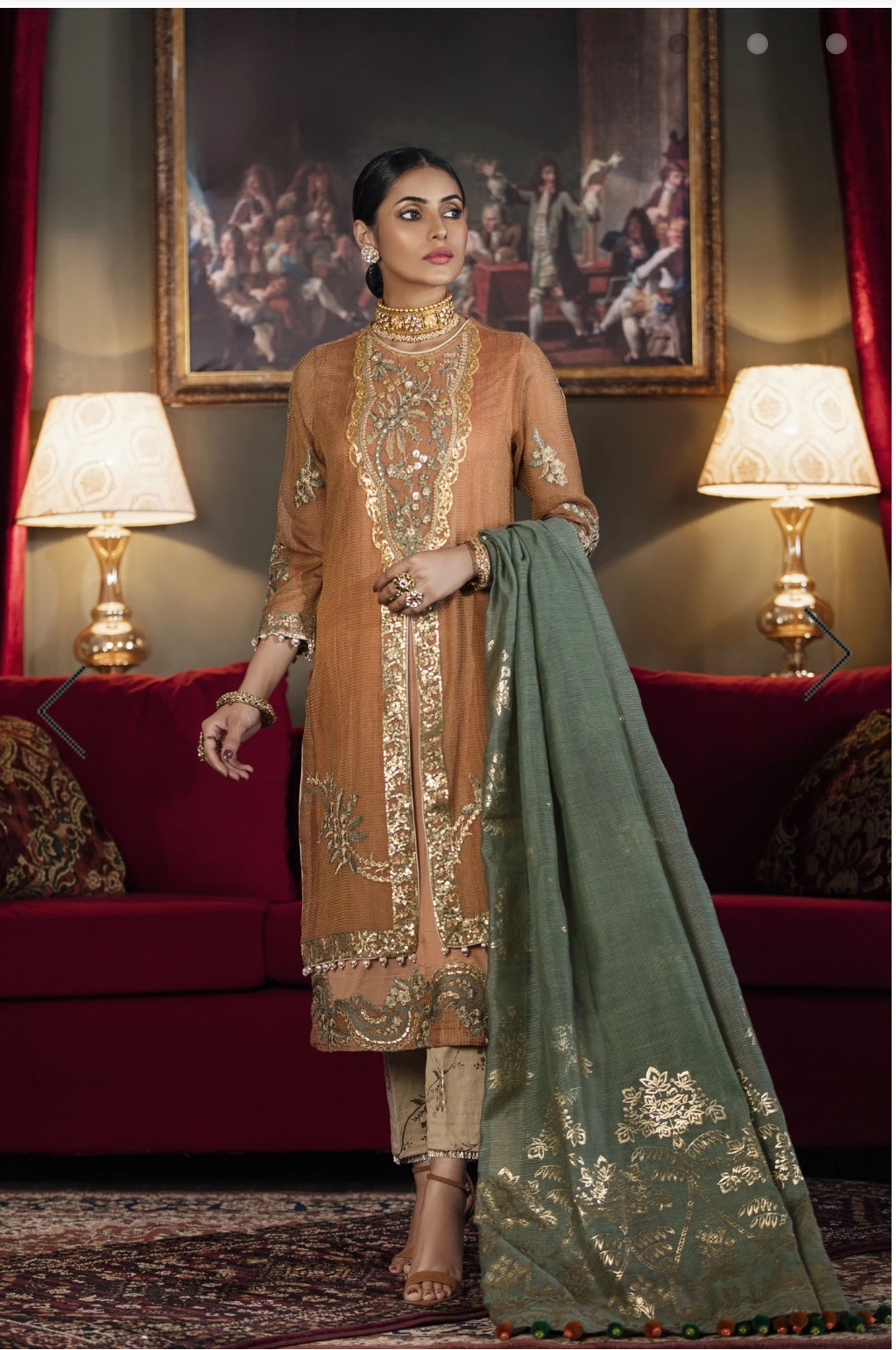 What a perfect dress! As we can see that there is a top made up of viscous net with some Tilla work. While also accompanying an inner shirt with lace at the bottom. It has ball shaped sequences in the end which is creating more unique look.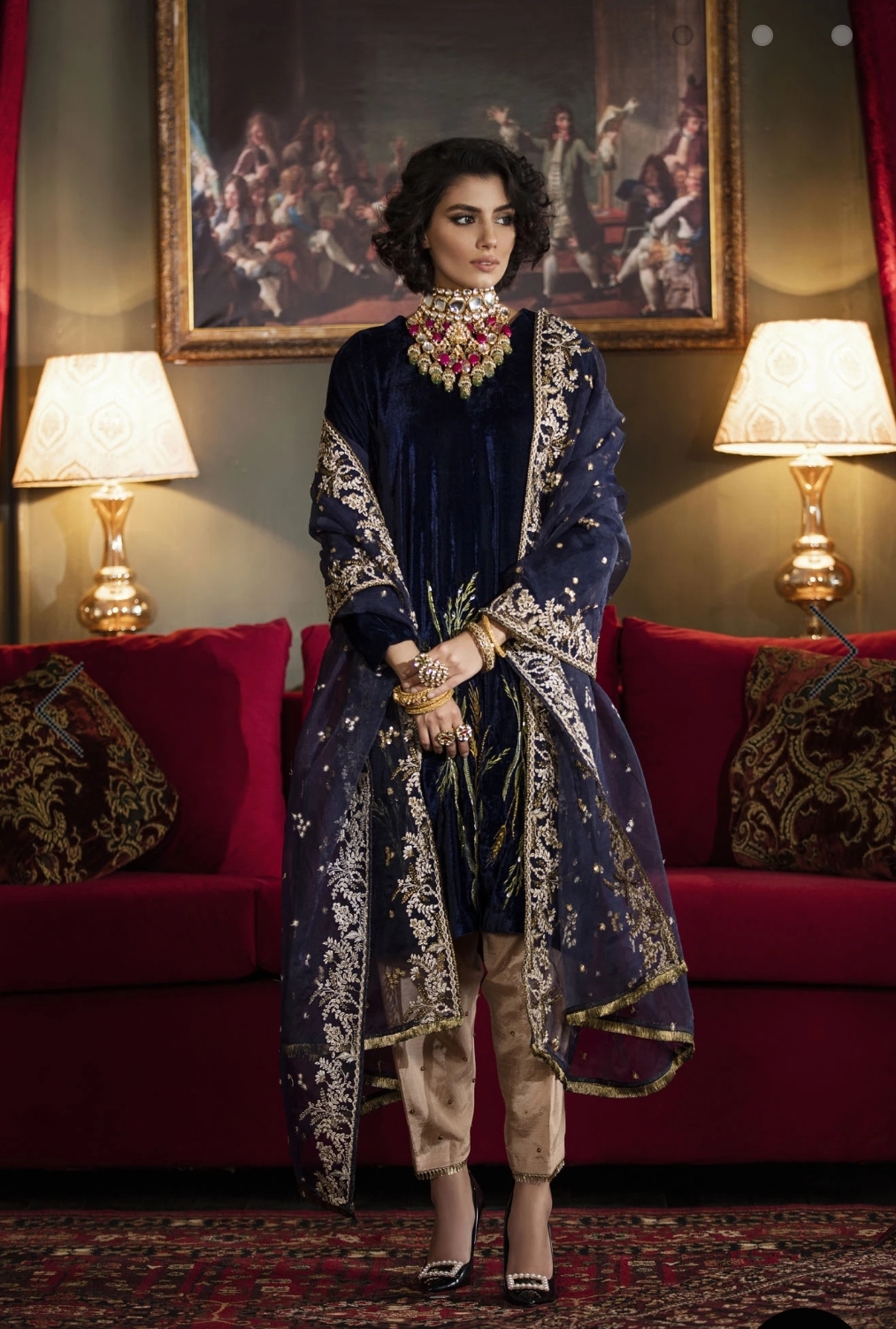 Velvet short with Embroidered organza Dupatta full in size and style! Truly this dress is very high end yet simple to carry. With this outfit one can pair up Banarsi cigarette pants or Garara to bring out more conventional grace.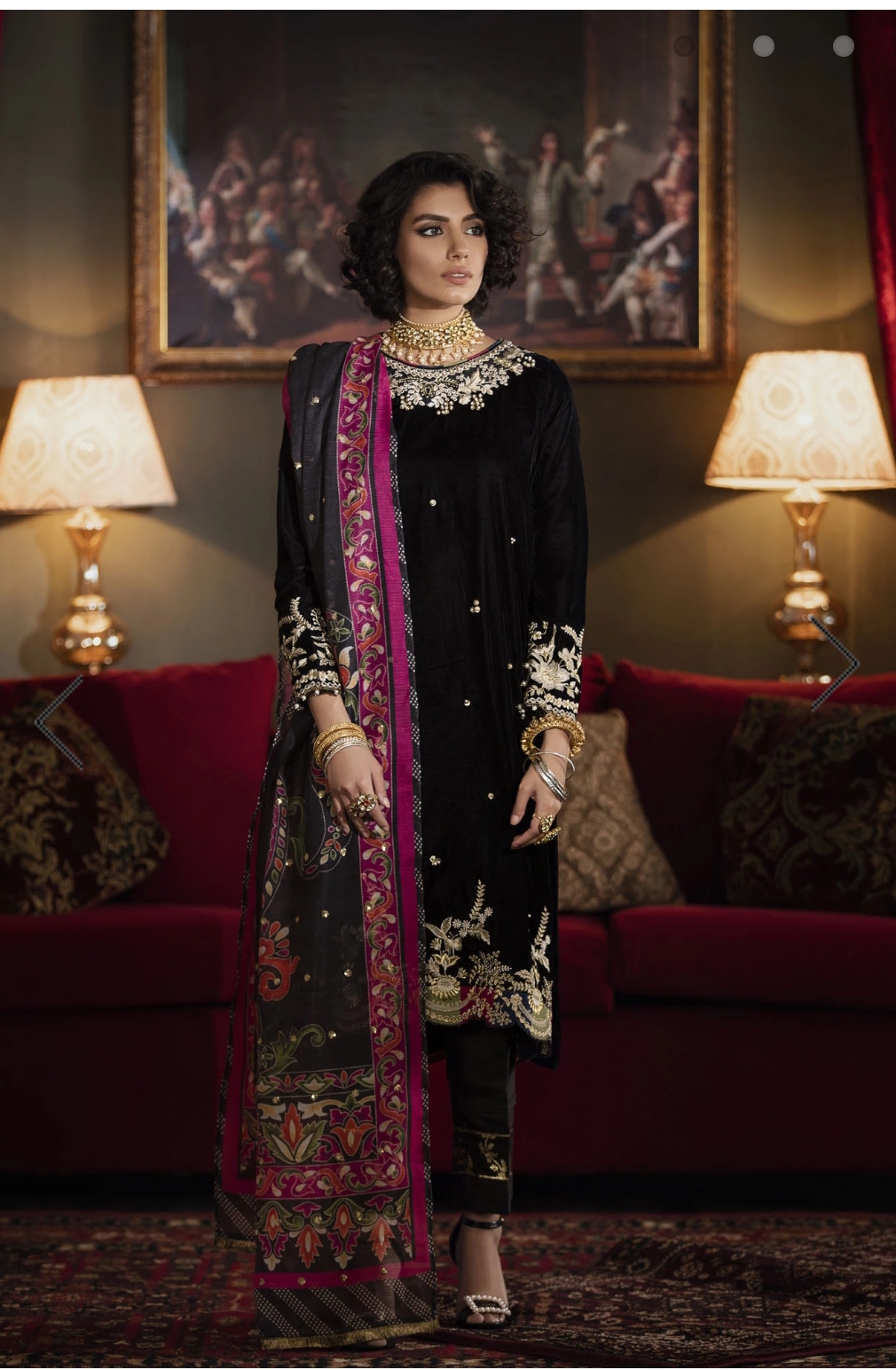 This is a Perfect Cut-Dana work on the shirt paired up printed laced Dupatta! Black in color combined with marjanda and green art on the dupatta creates a very exotic style in just a glimpse.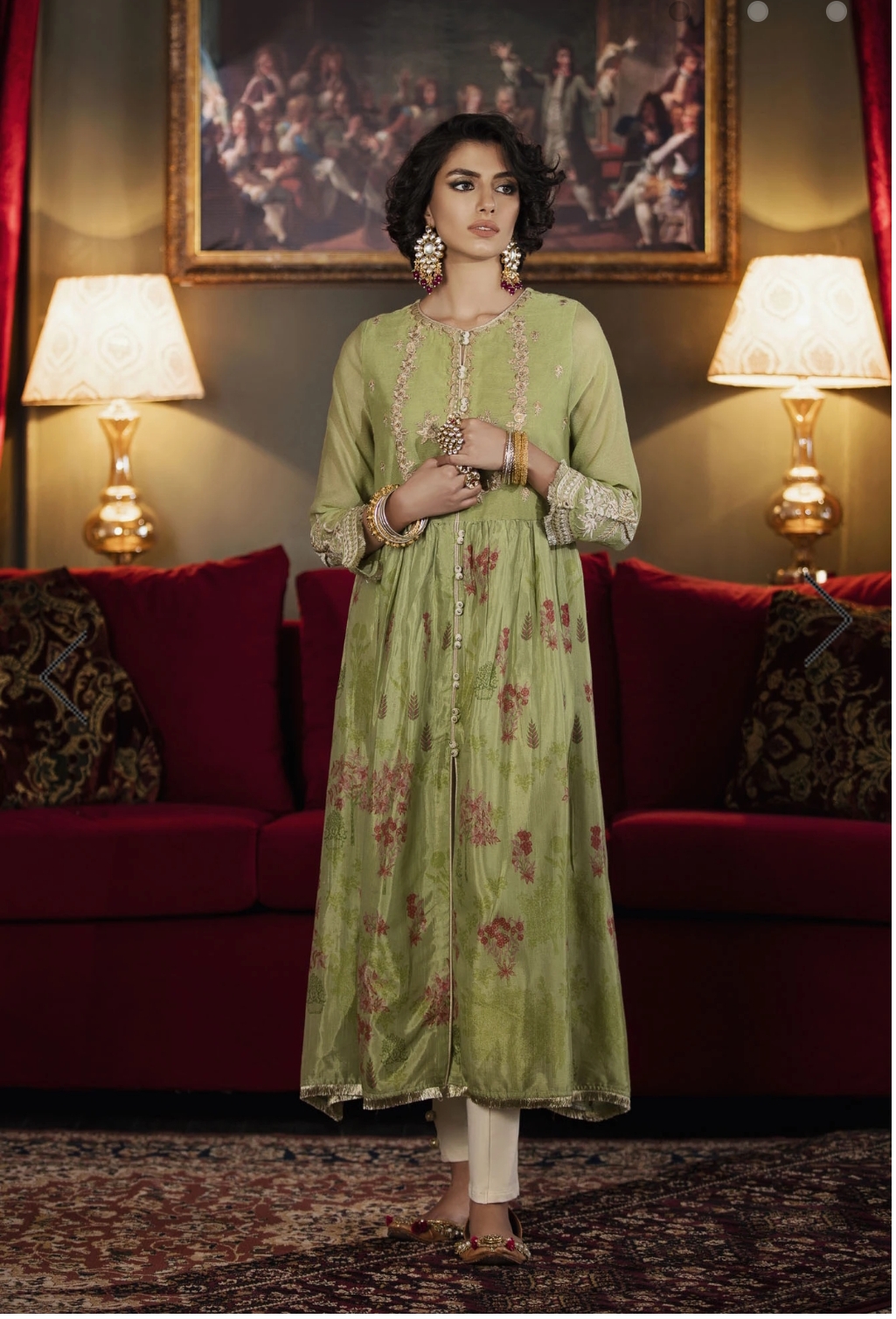 Another selection from this collection is this long pastel green dress made up of net silk. Not only this, it also has synthetic raw silk to bring out the flare from the cut.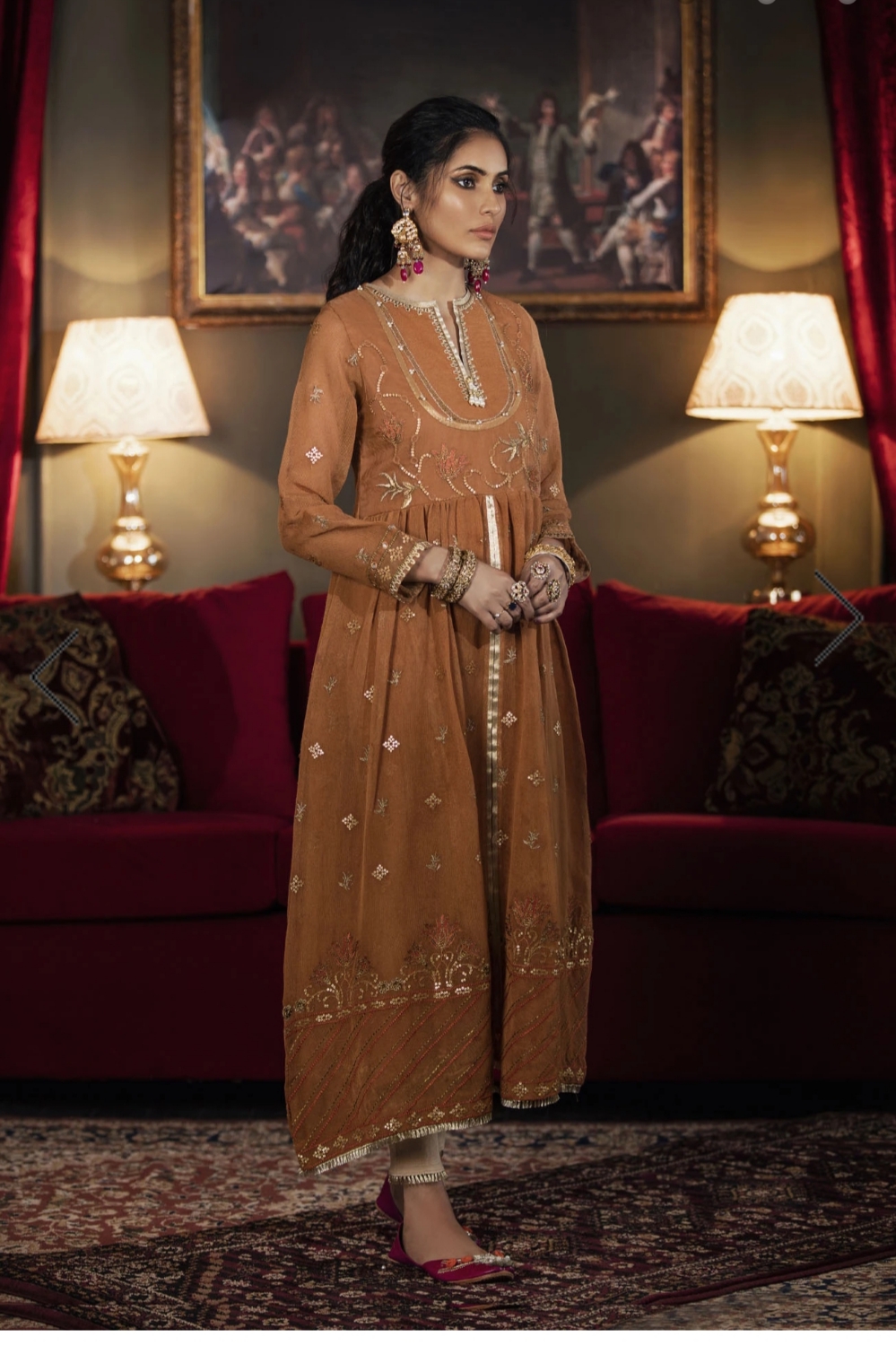 One more long dress of Ethnic Boutique Suit Winter Collection 2019 aka BURGUNDY, with tilla work. It is another diverse design having flared frok style in a more antique way.