Zainab Chottani Announce To Launched Wedding Festive Collection 2019
Zainab Chottani Wedding Collection announced to launched on 18th of January 2019. The leading and famous fashion designer of Pakistan Zainab Chottani introducing magnificent clothing trend for women in unique style. For this winter 2019 Zainab Chottani going to launched wedding festive collection for fashion lovers girls in wide range of elegance designs to giving you festive look in this wedding season 2019. Here is we showing you very first look of Zainab Chottani Wedding Collection 2019, Hope you much existed or badly wait for launching of this collection so wait till 18th of Jan. Soon we published complete collection of Zainab Chottani Wedding Collection 2019 for our beloved visitors. So stay with us for updates.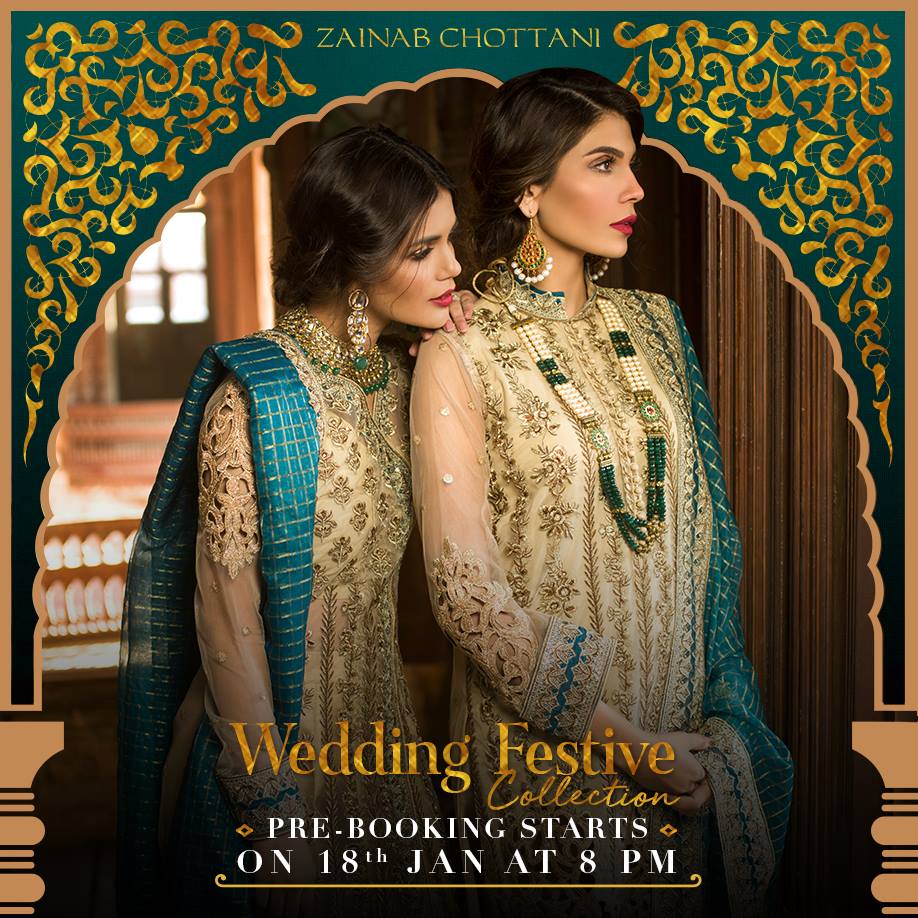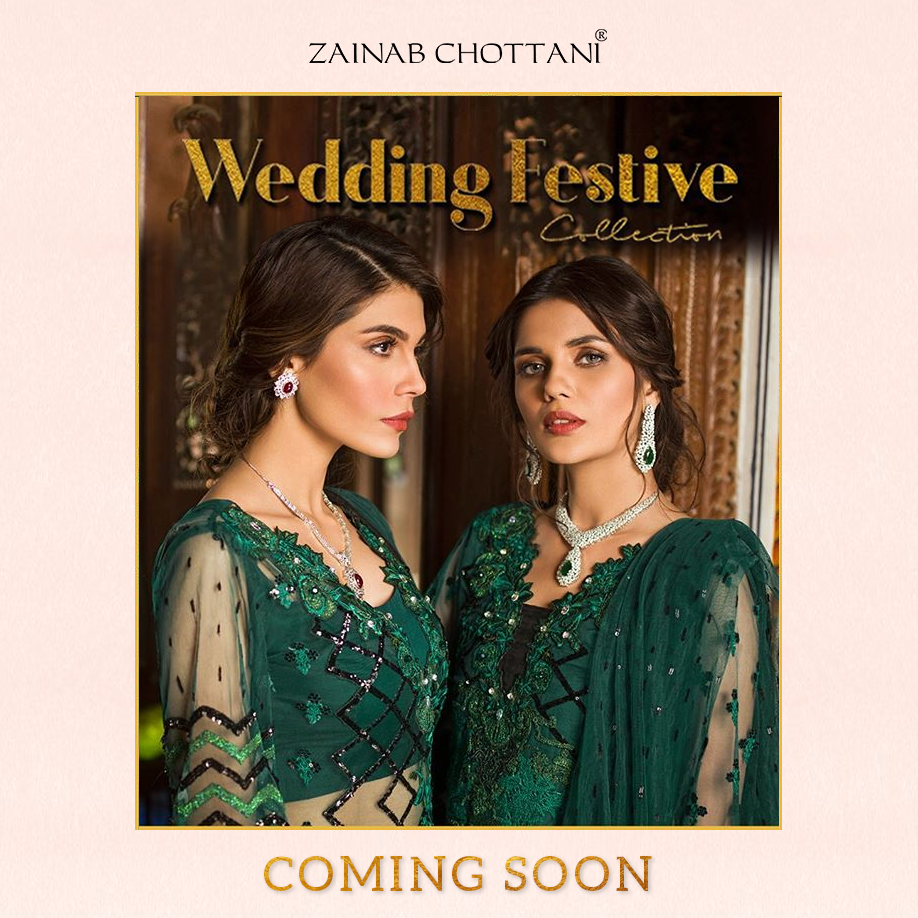 Sapphire Mist
Staying true to brand's signature aesthetics & sparkled by the Swarovski crystals, Sapphire Mist is sure to make the festive nights for you shine even more.
Embellished with Swarovski crystals in this majesctic ensemble, we present to you Blush Amour from Zainab Chottani's unstiched Wedding Festive Collection
Pearly Nights
from Zainab Chottani's Wedding Festive collection is a perfect pick for this season of celebrations. Stitched in two variations, these design options will definitely help you style your outfit to perfection.
Models: @amnababer & @faizaa.ashfaq
Jewellery by @sarwanajewellers
Photography by @shahbazshaziofficial
Hair & makeup by @shaziarashidmakeupartist
Video by Rizwan Sherazi

 Emerald Sparkle 
Presenting to you the very first look from our unstitched wedding festive collection launching this January. Prices will be revealed soon.
Models: @amnababer & @faizaa.ashfaq
Jewellery by @sarwanajewellers
Photography by @shahbazshaziofficial
Hair & makeup by @shaziarashidmakeupartist
Video by Rizwan Sherazi