MARIA B Presenting Latest Winter Silk Collection 2018
MARIA B Silk Collection 2018 presenting in chic designs with latest cut and style by the most favorite and famous fashion house Maria B. It is very easy now to search stunning and classy seasonal arrivals. It is the time to stop waiting and meeting with outclass Maria B Silk Collection for winter 2018. As you have read before that the brand is making progress in this modern era. A versatile artist of clothing always gets success in very long time. Here we are discussing one of the most popular designer brands of our country. Maria B creates amazing designs with intricate embroidery styles in her outfits. You can see wonderful patterns and arrangements in her clothes. So for this winter Maria B also presenting very unique and adorable dresses for winter 2018. Let's have a eyes on Silk collection of Maria B publishing below or select your favorite dresses before ending of stock.
The collection is launching on 12th January in Pakistan at all leading retailers and MARIA.B. Outlets nationwide!!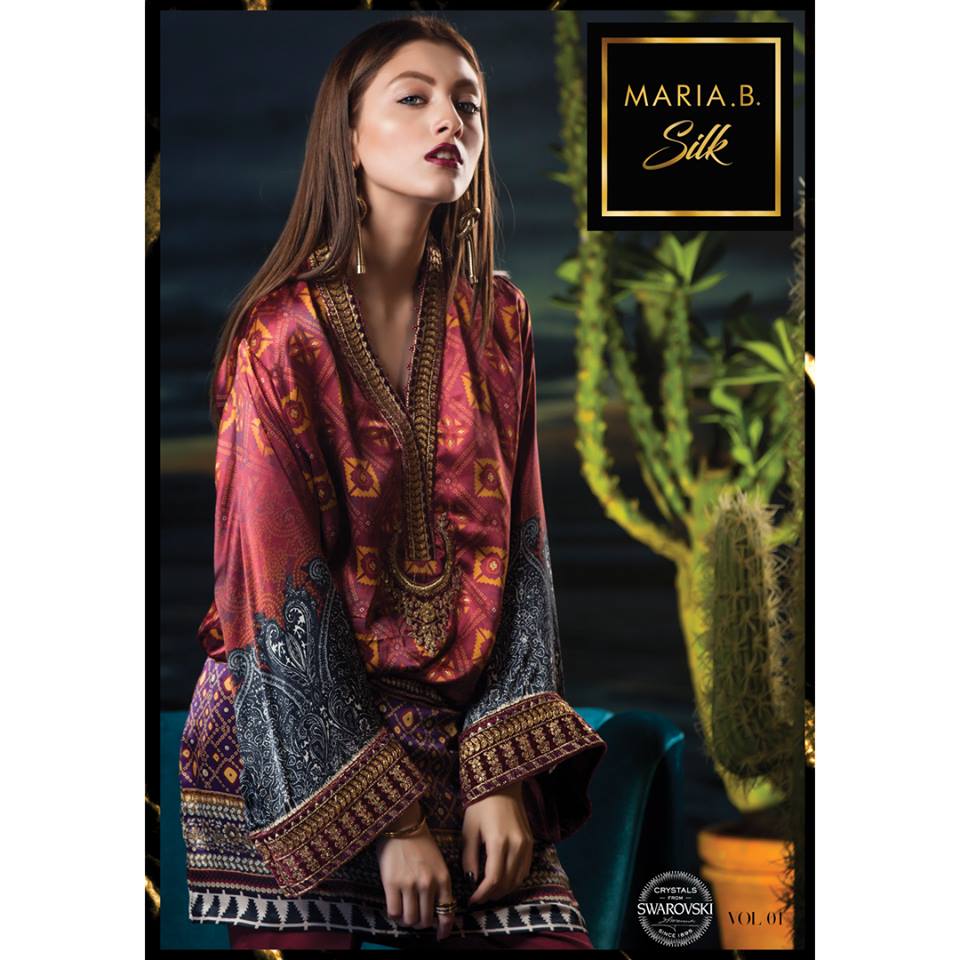 May You Liked: