Mehndi is for of art which the women apply for the adornment of hands. Not only the adults are a big fan of but there are many kids who are fascinated by these different mehndi designs. However, it is important to get mehndi applied by professionals who have sufficient experience in this field.
There are different mehndi designs for kids that can easily be applied. From using different characters to objects such as flowers, you can integrate your creativity in the designs. This article will guide you over the top designs for kids in 2021.
Mehndi Designs for Kids
Floral designs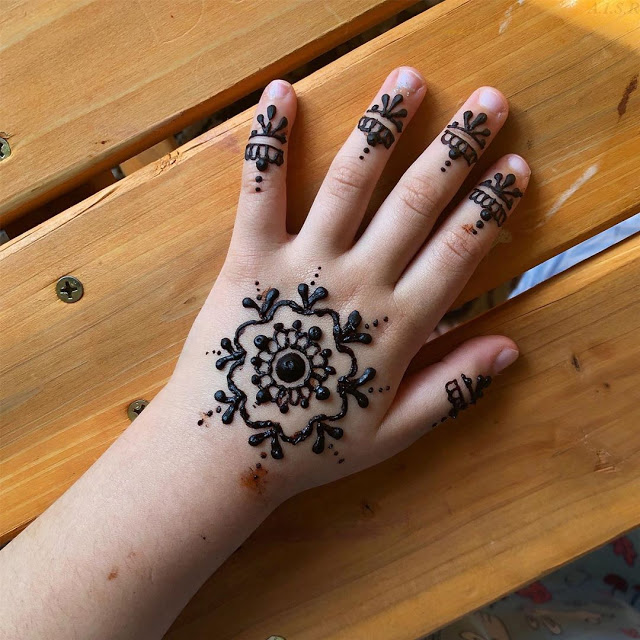 This is the most traditional design which is not only loved by the kids but adults as well. It is a conventional form of mehndi design, yet still looks new and fresh. Further, it is a design which does not require much of an effort. You can either apply it right in the center of your palm place it somewhere else. It can be applied within no time. Most importantly, given that it is easier to draw, even the kids can apply this design by themselves without the help of another individual.
Smiley faces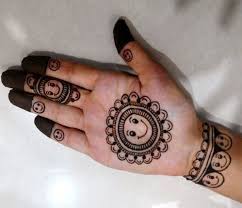 This is another mehndi design which fascinates most of the kids out there. A cheerful face right in the center of your hand cannot only look attractive but be a source of happiness for the kids. You can be more creative with these smiley faces. You can either draw on a smiley face or a number of smiley faces. One of the most common patterns is to draw circular patterns in the surrounding of the smiley faces. It is unquestionably one of the most demanded mehndi designs by most of the kids out there.
Fairy stars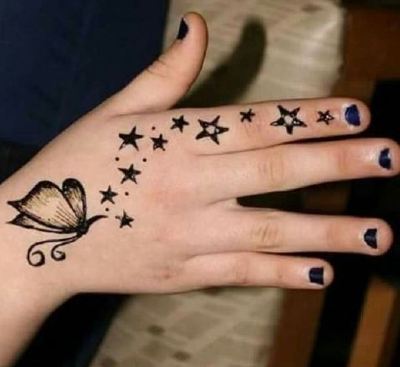 Mehndi designs are just like paint art. You can come up with any design that you want to. There is more room for flexibility and innovation. Fairy star is one of the popular designs that a lot of kids are fond of. You can make fairy either on the rear or front of the palm. Instead of using stickers and other artificial designs on the hand, you may go for mehndi designs which are a much better option. A fairy star can be surrounded by dots and other patterns. It is highly loved by the kids provided that it makes your hand look more aesthetically appealing.
Heart patterns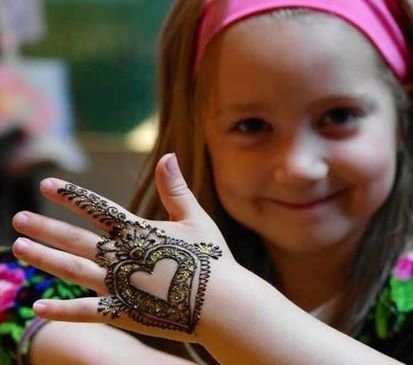 Children are normally also fond of heart patterns. Therefore, it can be used as mehndi design. Dazzling heart patterns can be drawn on the hand. You can either keep the size of the heart smaller and increase the quantity of the hearts or just draw one big heart. The heart can be drawn on the palm and other patterns can be drawn on the fingers to give a more diverse look. This design is highly popular due to its adaptability to all kinds of outfits.
Simple dots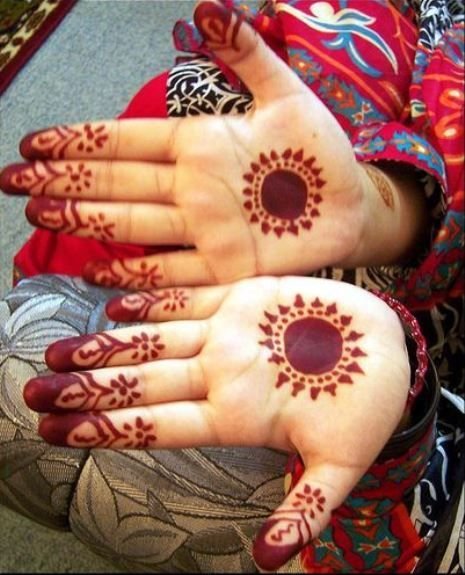 This is the simplest design of all. It is ideal for those kids who prefer minimalist and simple looks. Provided its simplicity, it does not consume much time as well. It is very easy to apply. All you have to do is apply simple dots placing it in a manner which creates an attractive look. You can draw the dots in the center of the palm and create separate patterns on fingers. Use your own creativity to create a more aesthetically appealing look. Given that it is easier to apply, the kids can also do it on their own.
Glitter designs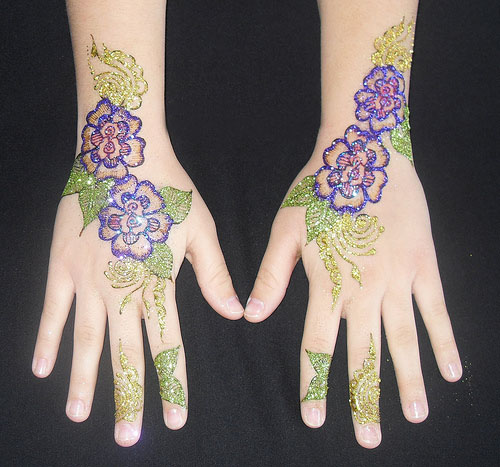 This is the most complicated mehndi design for kids. It does not only use mehndi but shimmers and glitters as well to give it a more sophisticated look. Designs can be made on your own and glitters can be creatively used within the design itself. This will make the design look more shiny and glittery. You can the boundaries with mehndi and fill in the gaps with glitters. For instance, flowers can be made using mehndi and the petals can be colored with pastel glitters. You can pick the colours which are consistent with the outfit that you are going to wear.