Al-Zohaib Textile Introducing Monsoon Festivana Lawn 2019
Monsoon Festivana Lawn 2019 launching on 22nd Feb 2019 in wide range of elegance designs. Monsoon Festivana Lawn a well known brand of women clothing introducing by Al-Zohaib Textile. An embroidered collection exclusively designed for the perfect summer soirée. Embrace your style in vivid and muted hues, intricate embroidered details and gorgeous prints, a perfect blend for the summer season. Finest quality of fabric with sensational prints make this collection stunning and adorable for your summer wardrobe.
Read More: Gulaal Lawn Collection 2019
Al Zohaib Textile is one of the established textile companies in Pakistan these days. It is quite popular because of its great textiles that it offers. It provides textiles to cater to different tastes. It also has many retailers to provide its clothes in different areas within the country. Al-Zohaib Textile presenting another summer lawn collection for Pakistani women and girls in sensational prints to adore you in this summer. Monsoon Festivana Lawn 2019 a luxury lawn collection introducing by Al-Zohaib in 13 outstanding designs with amazing fashion sense an embroidered collection exclusively designed for the perfect summer soirée.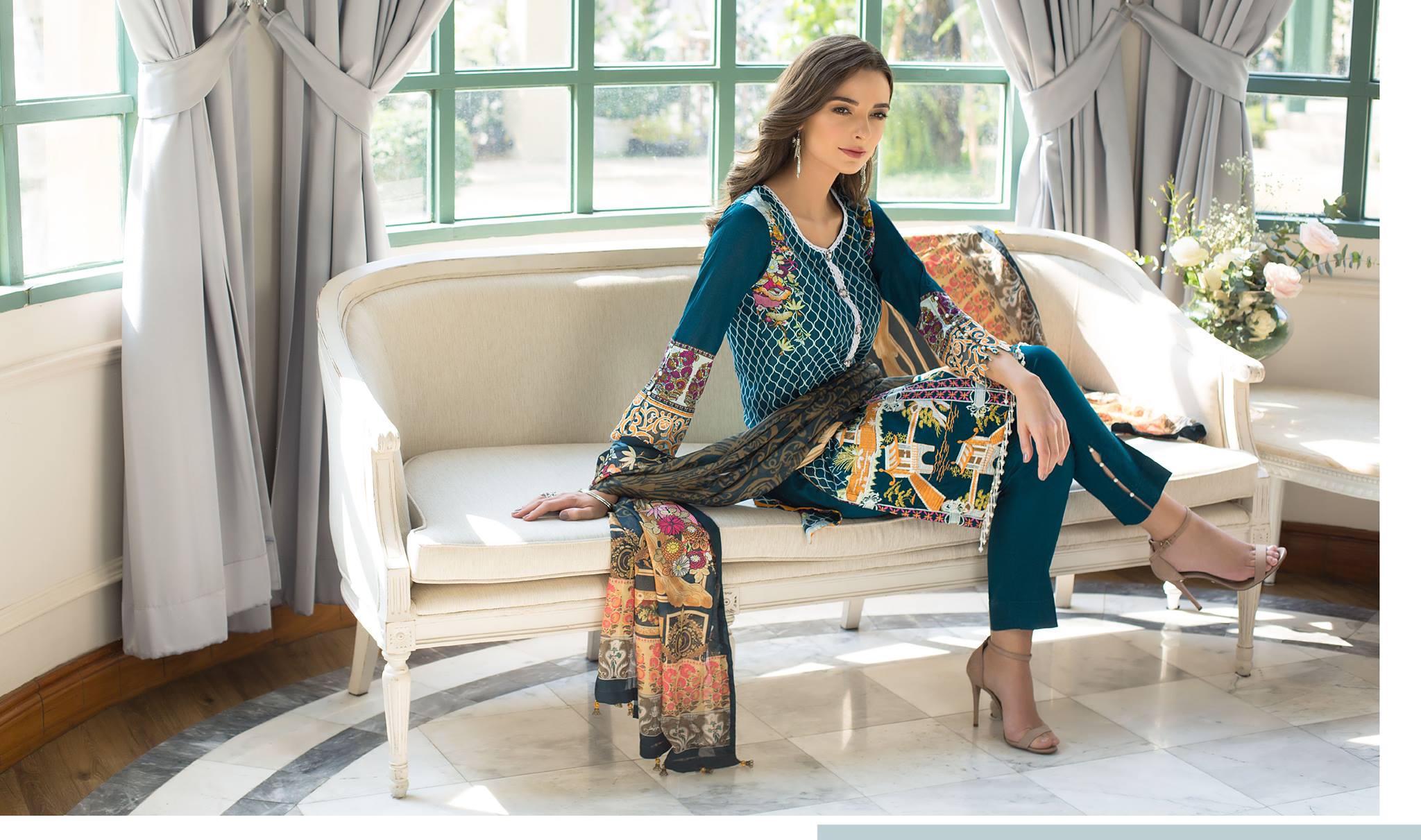 Read More: Alkaram Lawn 2019 | Latest Lawn Collection By Alkaram
Monsoon Festivana Lawn 2019 dresses has been launched recently in which various chic and fashionable dresses are placed. The dresses are prepared in different colors like blue, green, yellow, pink, black, red and purple, which enhance the grace of the dresses. All dresses have unique printing ideas and styles or have sophisticated embroidery on the front and back is printed of the shirts. Some shirts have also embroidered borders and they are paired with printed trousers. So here we published complete catalog of Monsoon Festivana Lawn 2019 By Al-Zohaib hope you like these dresses as well. You can giving the more dashing look to these dresses or adorned with tassel and some stylish beads or pearls on shirts bottom and trouser bottom.
Read More: Bagh-e-Gul Lawn 2019 By Gul Ahmed
Monsoon Festivana Lawn 2019 By Al-Zohaib will be available 22nd Feb 2019 on all leading clothing stores of Pakistan. You can buy this collection online at our Store. Price of this collection are very economical you can buy these dresses only in 2290/- pkr unstitched fabrics. So look below or select your favorite dresses or enjoy summer with lime light style. 
Read More: Muzlin Spring Lawn 2019 By Sana Safinaz