Saira Shakira Bridal Couture Collection 2019
Chic and leading fashion designers Saira Shakira introducing Bridal collection for winter 2019 in sophisticated designs or setting up some very unique trends in bridal wear. Saira Shakira is one of the best and leading Bridal wear brand in Pakistan also presenting luxury and adorable bridal wear in traditional style. Saira Shakira Bridals is a pioneer choice of every bridal due to his creative style and unique dramatic embroidery pattern. Saira Shakira Bridals have rich embroidered dresses with sensational fashion ideas bring in market. So for wedding season 2019 Saira Shakira introducing a wide range of bridals wear in elegance designs according to latest fashion trends. Here we are showing you very latest bridal collection of Saira Shakira.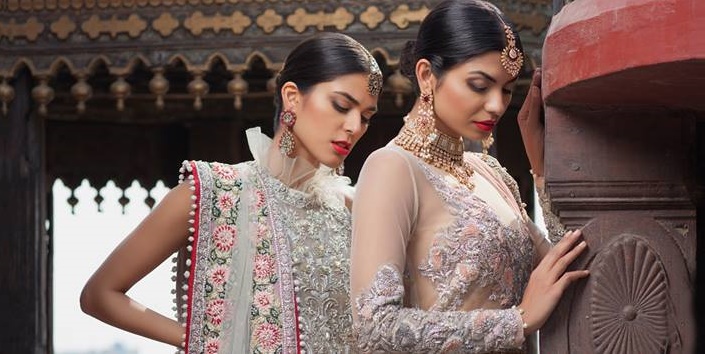 Intricate details, vivid color schemes and gorgeous draped silhouettes- dynamic duo Saira Shakira have yet another hit collection on their hands; delicately named Artimesia" This festive season the design team creates bespoke bridal and formal wear ensembles fit for a fashion lover bridal incorporating rich hues of cranberry reds, gilded golds and shimmering shades of silver highlighted with sprinklings of pastel peaprincess. sky blues and mint greens rendering this collection ideal for the traditional bride.
An ode to the tropical weather of Pakistan, the range boasts details we absolutely adore. From cascading silhouettes to sculpted blouses antl hand embellished dupatta's: each look is unique in itself. Exude old world charm with a splash of crimson with their mint and gold number accentuated with an elegant velvet dupatta with Pea, diamante and zardozi embellishments in the form of delicate flowers and birds. Dress the part at a monsoon wedding in their vibrant turquoise shaded coat highlighted with hand crafted floral work. pair this look with sleek straight pants and a chic updo for a contemporary styled look. So there you have it ladies, a collection fit for royalty- Saira Shakira's latest range is available online and in studio. So here is another latest bridal collection by leading fashion designer of Pakistan Saira Shakira. Hope you like or want to plan your wedding day to wear something unique and elegance. So if you like these dresses then don't forget us comment below or like our facebook page or stay with us for more fashion updates.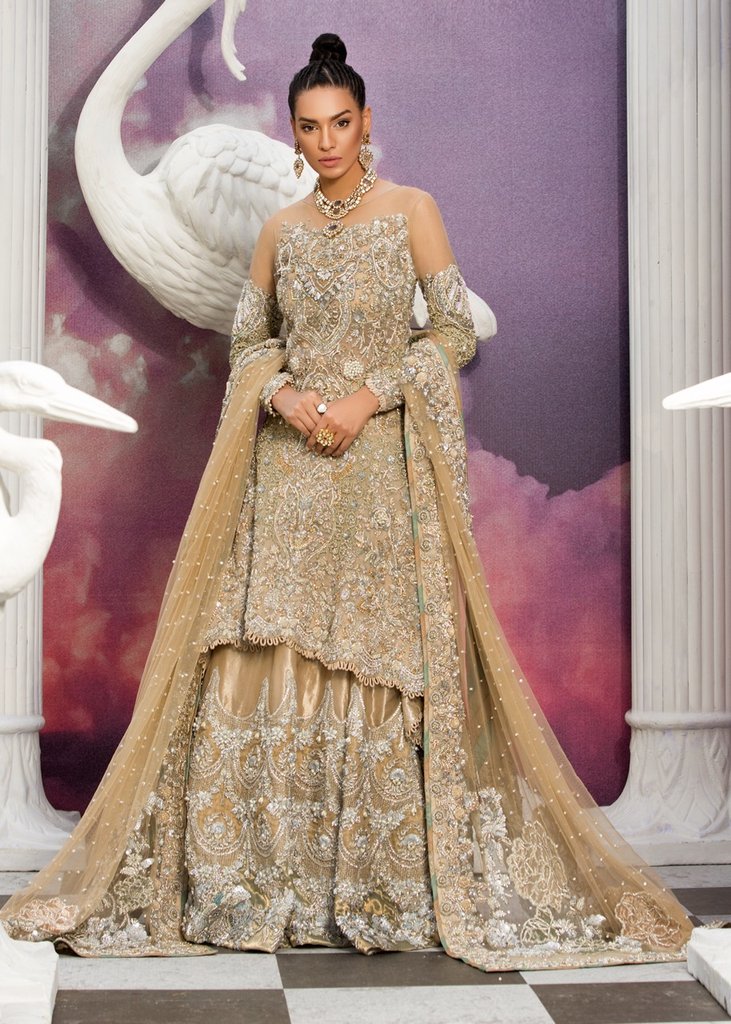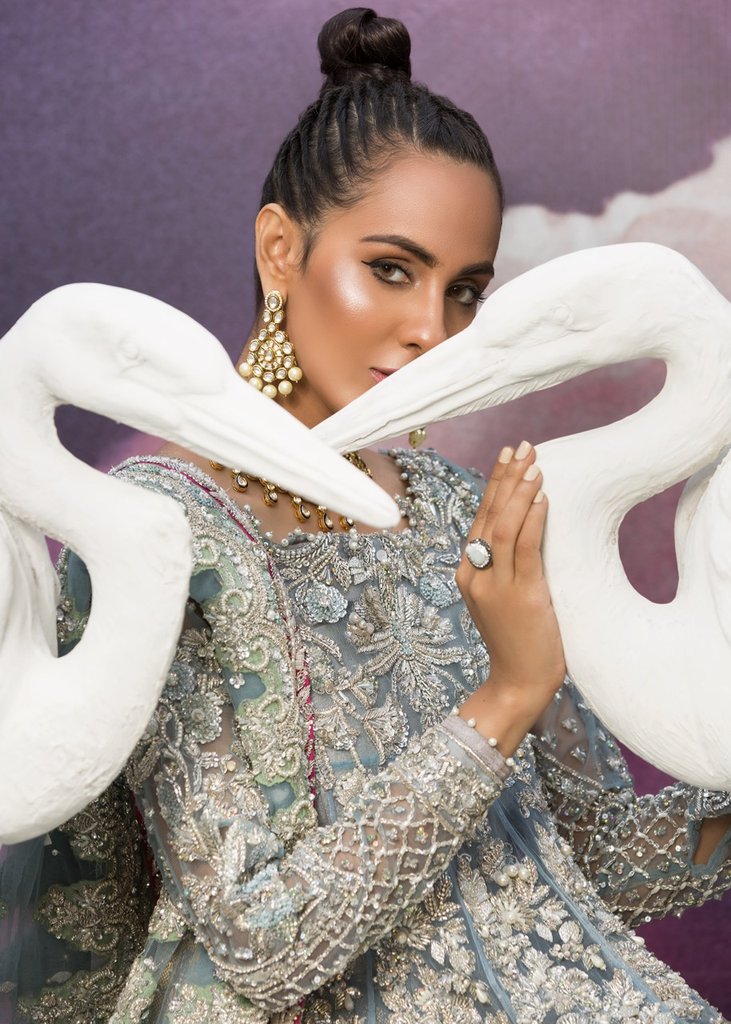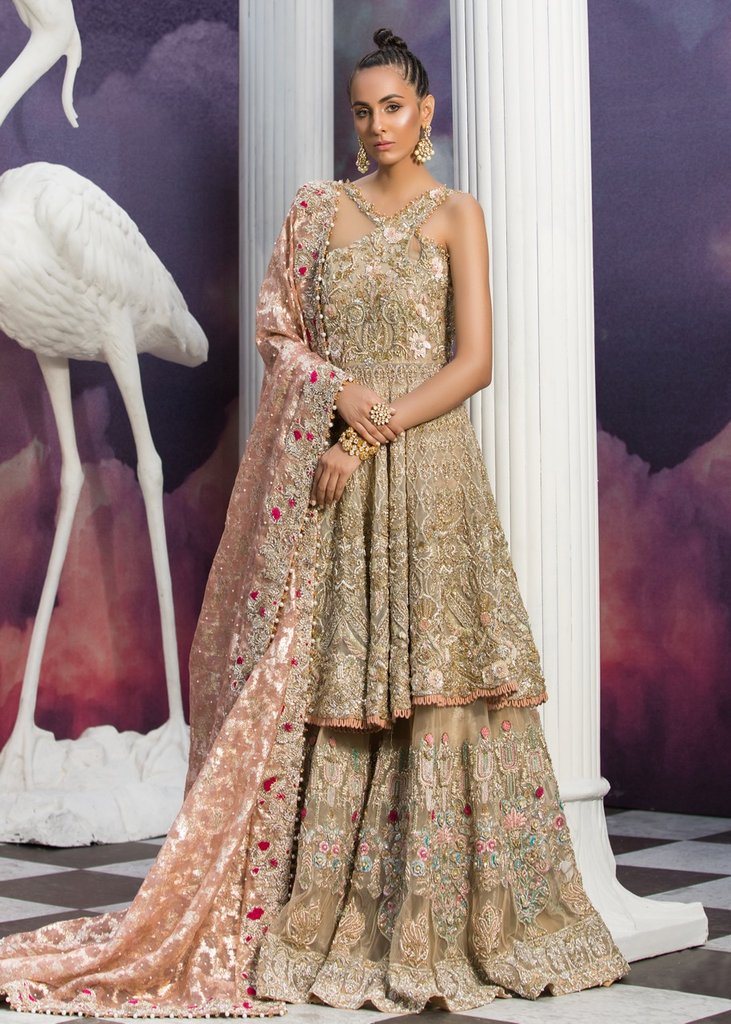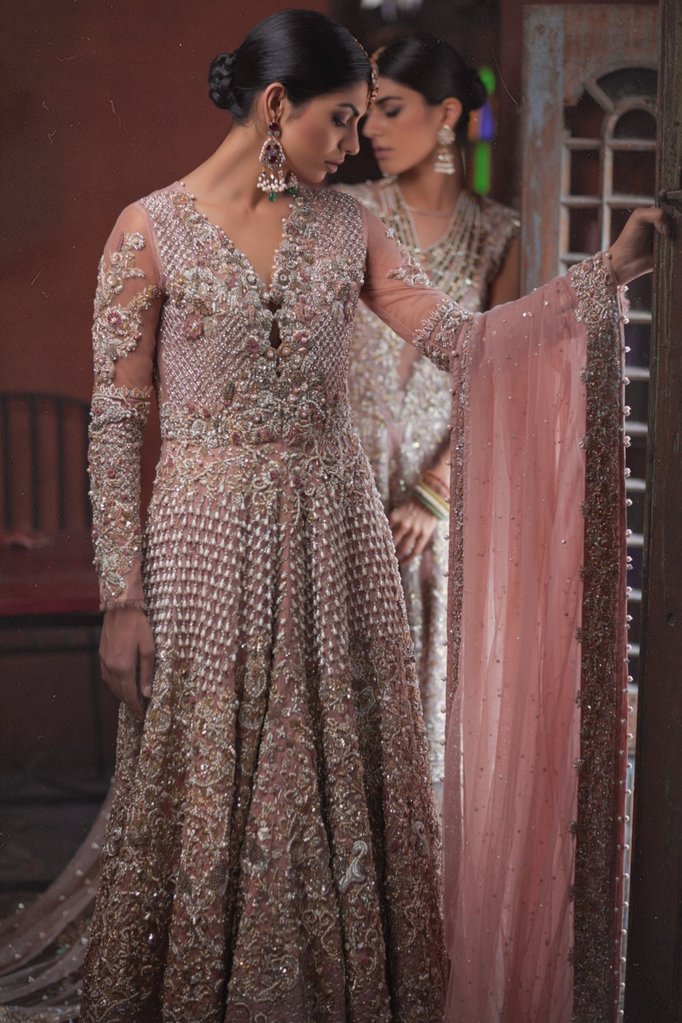 Latest Bridal Collection 2019
Saira Shakira is the mold place of eastern and high fashion garments that guarantees the uniqueness of each piece in its dimension of singularity and creativity. It's style depends on new types of tastefulness, introducing itself as a cutting edge elegance, in view of innovative and prevalent fashion content. The solid character of Saira Shakira has developed since its introduction to the world without overlooking its foundations. An unquestionable style and mold which season after season, joins solid development with the kind of its cause.
From Fashion School to an incredible planner pair, Saira and Shakira has immediately assumed control over the hearts of ladies with their particular structures and one of a kind style. Saira Faisal and Shakira Usman, both graduated and refinement holder from Pakistan Institute of Fashion Design are the essential creators of the brand. Saira and Shakira peruse their energy together and finished on a long-term long for propelling their very own apparel image. Finding the motivation in each other's style, In 2012 they propelled the brand, Saira Shakira with the thought and learning of planning for a genuine lady that is easy, advanced and discovers quality in her womanliness. From that point they are setting the bar with their advancement, contemporary yet customary structures.