What to wear when you work out is the most dreadful question because you want an outfit that is comfortable yet stylish at the same time. A good workout outfit makes your workout much better by boosting your confidence and managing the moisture. Whether you are a man with a muscular body or a man in the transition to be one, or you are just there to lose some weight, I have got you all covered. In this blog, I will share some workout outfits for every body type that is breathable and trendy at the same time.
Workout T-Shirts – The New Trendsetters For Gym Attire
A good workout t-shirt must be breathable, able to manage moisture, and provide you with ample stretch. A good and comfortable fit is also a must consider when you are looking for a workout t-shirt. Workout attire doesn't always have to be dull, and these t-shirts have proven that. Let us look at some of the best buys for your workout session.
9 Best Workout Shirts For Men in 2021
9 Best Workout Shirts For Men in 2021
Feranoid's Typographic Cotton T-shirts
Typographic cotton t-shirts are the coolest workout and gym t-shirts. The cotton fabric takes care of your comfort and wicks the sweat, and dries fast. The typography gives it a fashionable look. Feranoid has got some stunning typographic workout t-shirts for men at affordable rates. The best part about Feranoid t-shirts is their quality and design.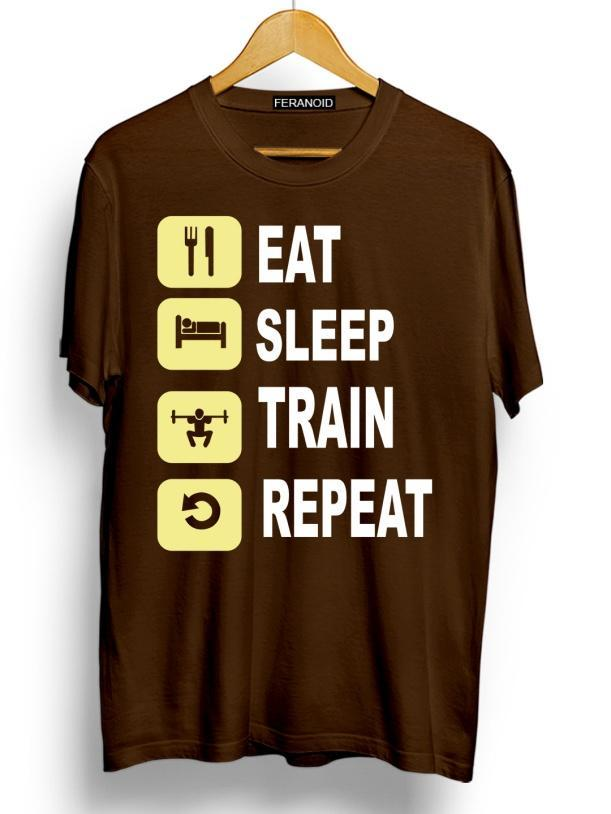 Raglan Sleeves T-shirts
Raglan sleeves t-shirts are one of the most bought T-shirts when it comes to activewear. They allow your natural range of movement. They are available in all kinds of fabric. The most preferred ones are polyester and cotton. They are also available in different neck patterns and prints. Pick your fav one and rock the look.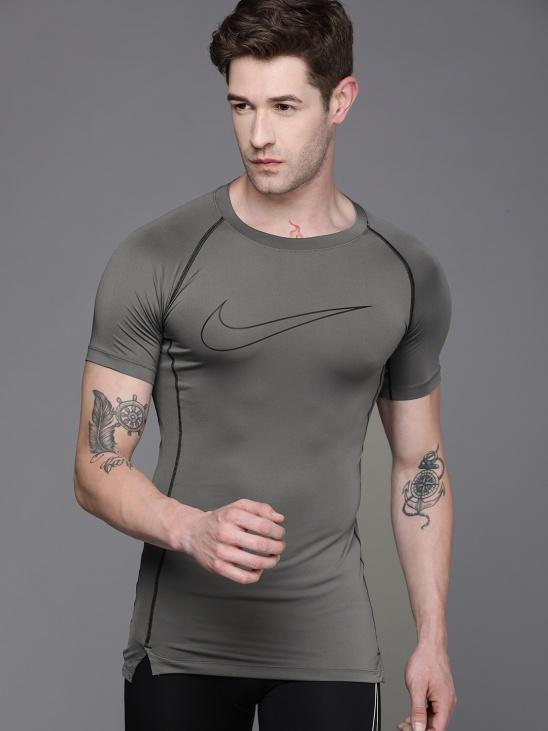 Full Sleeve T-shirts
Full sleeve workout t-shirts are great for a workout session. They maintain moisture and give you ample stretch for movement. Full sleeves t-shirts are available with thumbholes also. Thumbholes keep sleeves from riding up and act as partial gloves. Pick your style. One with a thumbhole or one without, and get set for a good workout session.
Sleeveless T-shirts
Sleeveless t-shirts are also a great pick for a good workout session. These t-shirts give you a hunky look and let you show off your muscles. They are available in both cotton and polyester with rapid dry technology that wicks sweat & makes the fabric dry fast. Shop your favorite sleeveless t-shirt and be the hunk of your gym.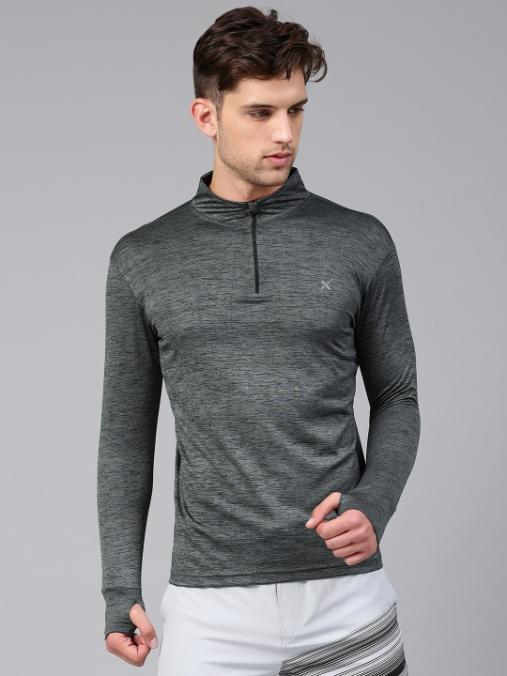 Cotton t-shirts
Cotton t-shirts are always a great buy. They are multipurpose. You can wear them outside, and you can also wear them to the gym. The ability of cotton to retain moisture and its insulating property makes it a perfect fabric for every season. You can find ample options in cotton t-shirts for your workout session.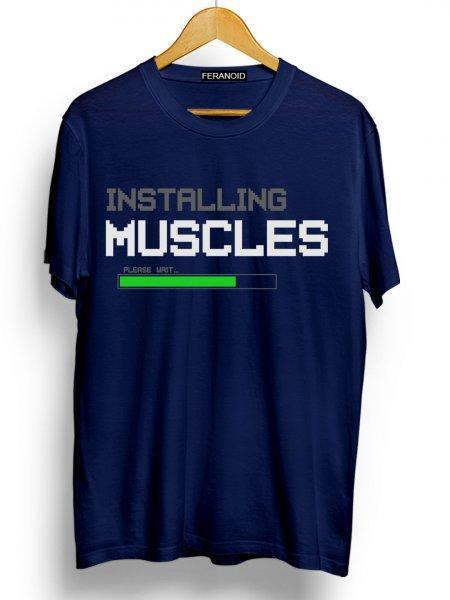 Polyester T-shirts
Polyester is the best fabric for activewear. It rapidly dries and wicks the sweat. The fabric wicks away sweat so that you stay cool no matter how hard you train. Polyester workout t-shirts are available in different sleeve lengths and patterns. There are also many different neckline options available in polyester t-shirts for men.
Neon Color T-shirts
Neon color activewear gives you a vibrant look for your gym sessions. If you want to stand out in your gym, then you should definitely give neon a try. Neon color is back in the trend in 2021. So be the trendiest guy in your gym with a neon t-shirt.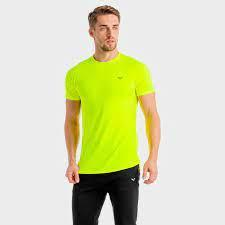 High-neck T-shirts
High-neck t-shirts with zips are also a great pick for the gym. They are easy to wear and quite comfortable and stylish at the same time. They manage moisture really well and dry fast. They are mostly available in polyester in different sleeve lengths.
Sweat-activated T-shirts
Sweat-activated t-shirts are another trend that is never leaving the world of gym attire. These t-shirts motivate people to sweat more, resulting in more exercise, which is ultimately the goal. They are a great buy for beginners as they will motivate them to exercise more and more.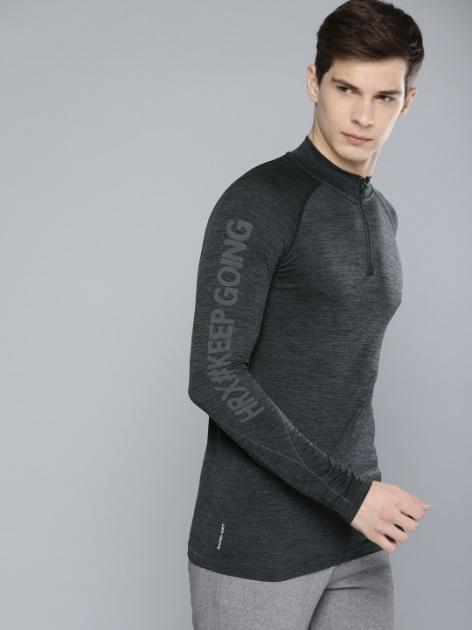 Buy Gym And Workout Shirts Online
If you are looking for nice activewear, then online shopping for the gym and workout shirt at Feranoid is the best option for you. Online shopping offers you much more variety than offline shopping, along with great discounts and deals. The best part about online shopping is you get everything delivered to your doorstep without any fuss, and it saves you a lot of time. You can find different kinds of patterns and designs online with reviews that help you decide whether the product is good or not and how are people liking it. Easy return and exchange policies available on many online platforms have made online shopping much better and trustworthy.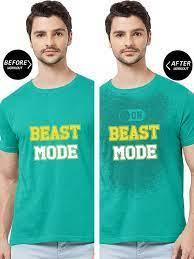 Also Read: Awesome Men's Shirt & Polo By Next