Pakistani weddings are best known for their entertaining traditions. There is a massive significance and a reason behind every ceremony performed during Pakistani weddings. One of the most common as well as important ceremony is the 'Haldi ceremony'. Pakistanis love to perform this ritual as it is filled with enjoyment, resulting in many amazing memories to treasure.
What is the Haldi ceremony?
The Haldi ceremony is a pre-wedding ceremonial holy bath, which plays a major role in Pakistani culture. It is also known as pithi ceremony. The mixture of Haldi, also known as turmeric, water and oil is applied on the body of both the groom and bride by women who are married before the wedding. Some Pakistani communities believe that this mixture will help them stay together as a married couple and bless them, as these communities use turmeric for protection and consider it auspicious.
Procedures to make Haldi Paste
Making the perfect Haldi paste is the most vital element in this ceremony. There should be zero error in making the Haldi paste as it will be rubbed and applied on both the bride and the groom, and an imperfect turmeric paste can cause problems. Different people in Pakistan refer to Haldi paste using different names, depending on the caste as well as the state they live in, including but not limited to Tel Baan, Ubtan and Mandha.
However, there are a lot of different methods to make the perfect Haldi paste. Therefore, here are some of the few ways to make the Haldi paste perfect for you: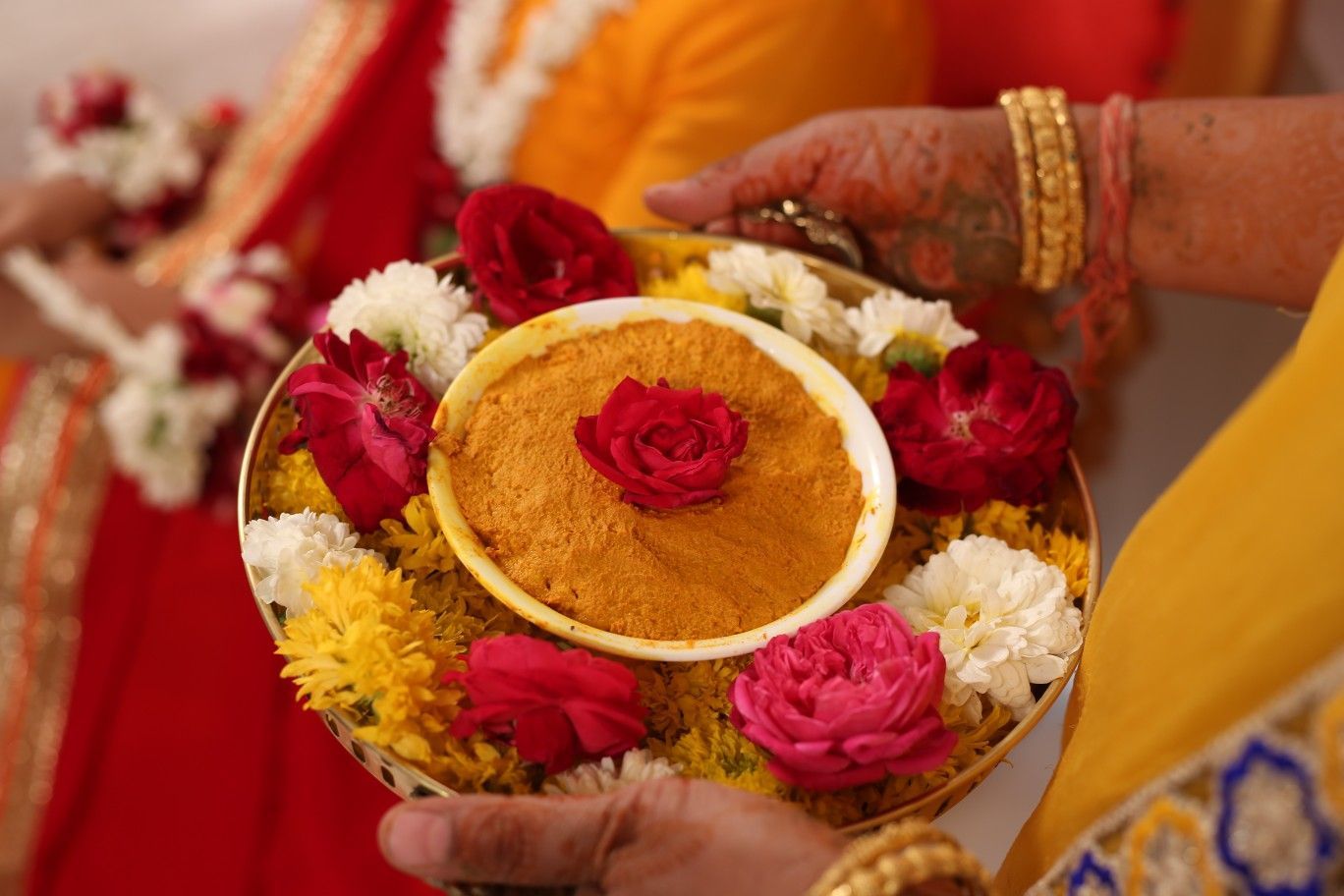 First of all, you will need turmeric, rose water, milk, lemon juice, mustard oil, almond powder and sandalwood powder, also known as Chandan. Mix all of these ingredients one by one in order to get a mixture yellow in color with a thick consistency. This method is usually followed by a lot of ladies with traditional mindset. They believe that the paste made from this method will make the groom and bride's skin shine and glow, and apply it on their skin using tender leaves of mango trees.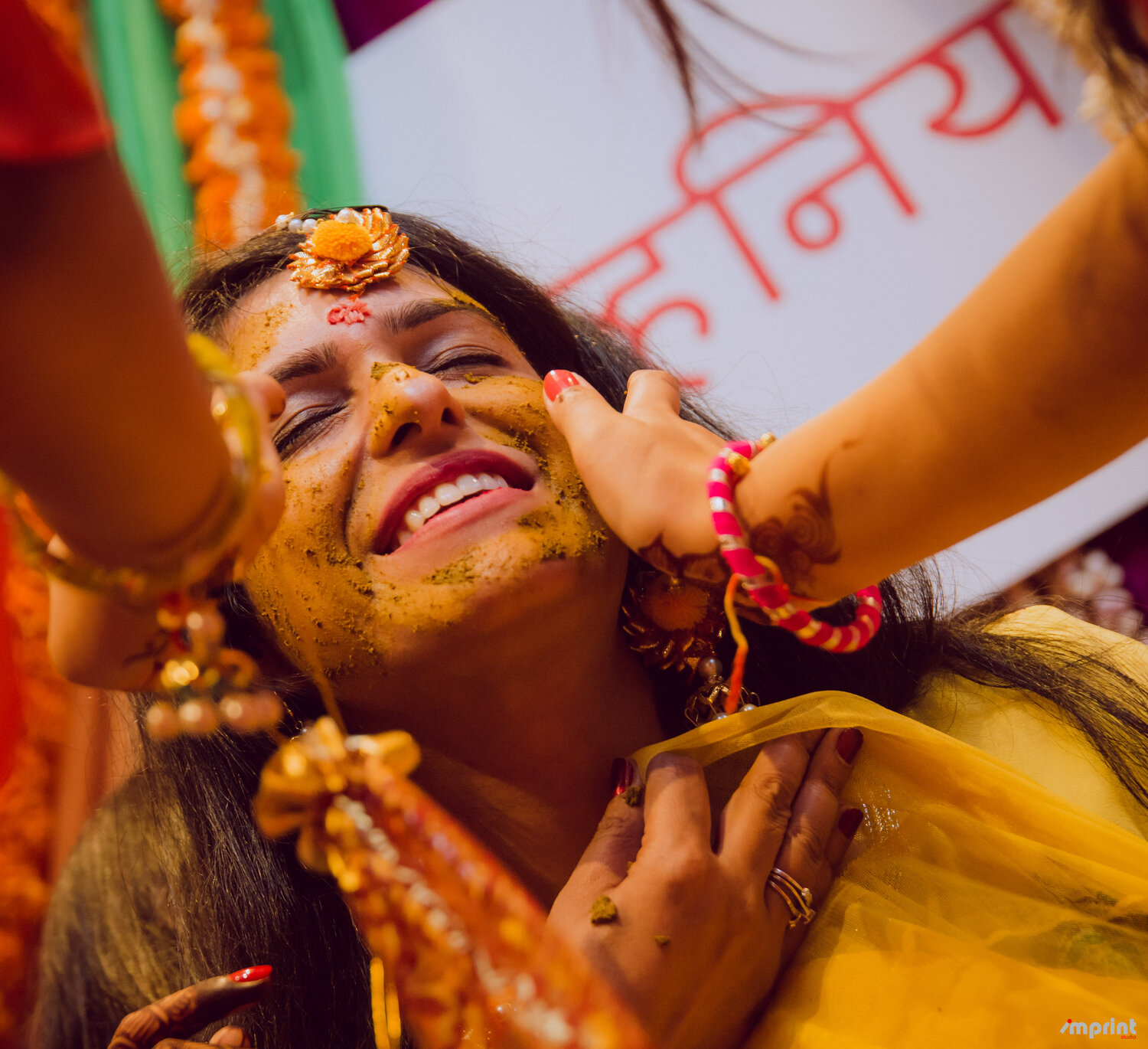 For this method, you will need half cup of ground Haldi, one tablespoon of ground cinnamon, one teaspoon of ginger and black pepper, ¼ cup of coconut oil and one cup of water. First, mix all of these ingredients in a small saucepan and heat the mixture using medium heat. Whisk the mixture while heating it until the coconut oil is fully dissolved forming a paste. Transfer the paste into a jar and let it cool down to room temperature. After that, place the jar in the fridge for good two weeks. It is highly recommended to follow this recipe only if you can wait for 2 weeks for the paste to get ready.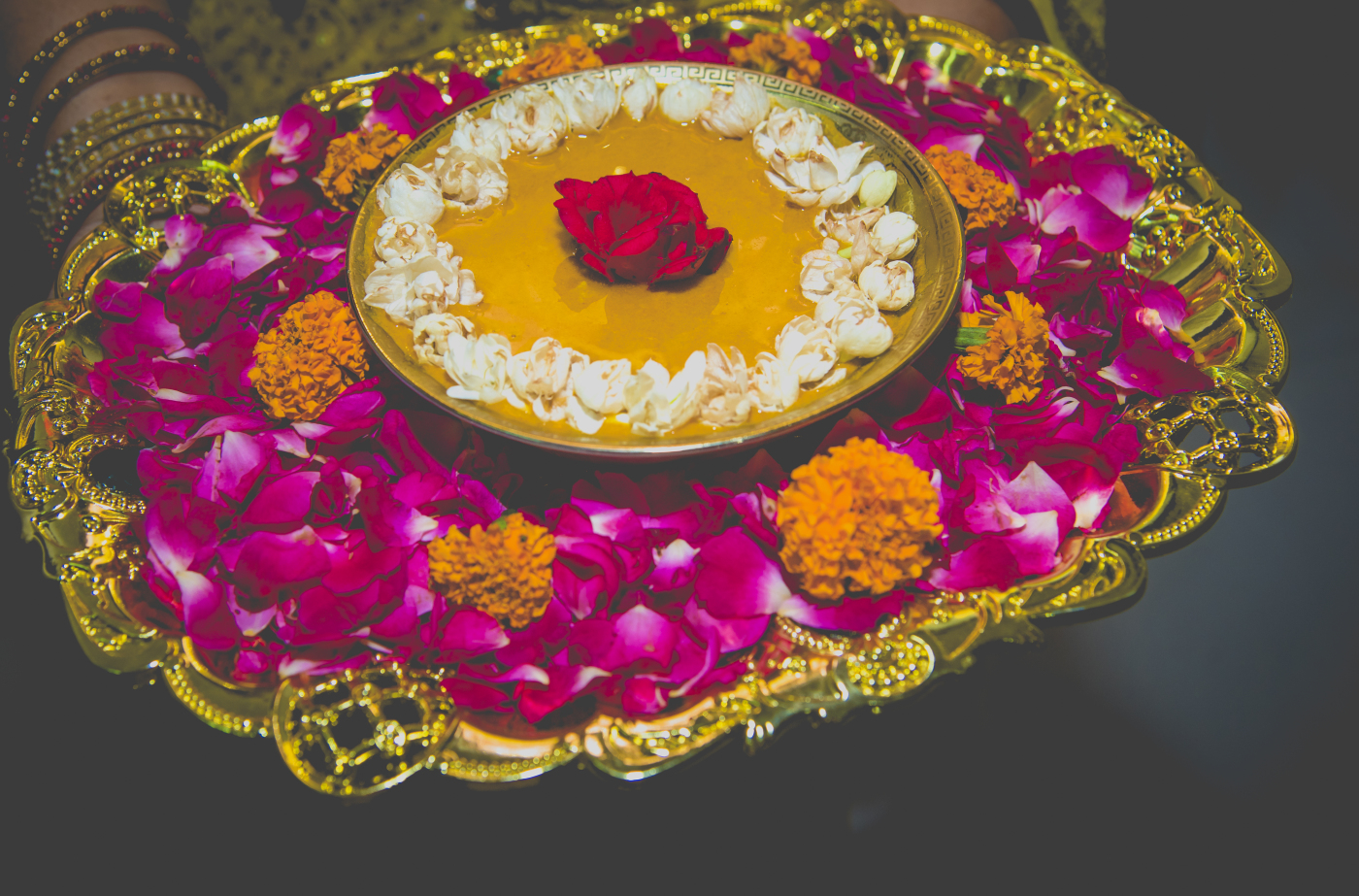 The ingredients for this method are one teaspoon of cream and sandalwood powder, two teaspoons of gram flour and a little bit of turmeric. Mix gram flour, also known as besan, with cream, sandal wood powder and Haldi until it forms a smooth paste ensuring that zero lumps are formed in the paste. It is advisable to add a few drops of oil, almond or olive, if either of the groom or bride have dry skin since it removes dead skin cells and impurities, and moisturizes the skin.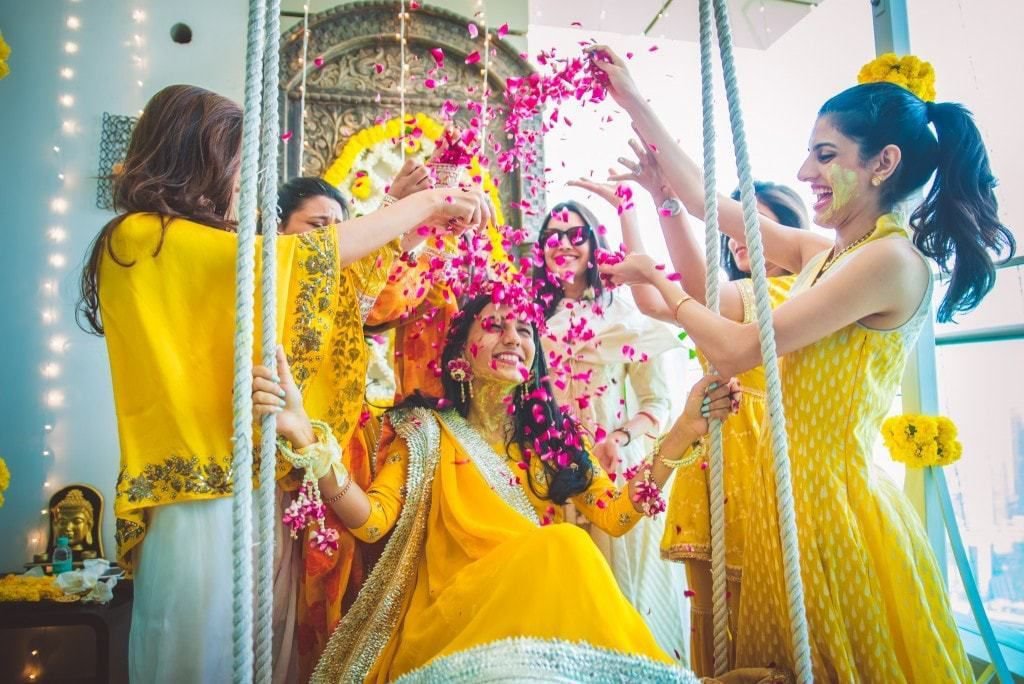 Mix two teaspoons of fuller's earth, also known as multani mitti, with a pinch of Haldi, one teaspoon of yogurt and aloe Vera gel to form a smooth paste. A multitude of experts are of the view that using fresh aloe Vera paste extracted from its parent plant instead of using the gel available in stores. This way of making the Haldi paste is unorthodox. However, it is essential to follow this method if either the bride or groom have sensitive skin as the paste made from this method helps to improve the skin condition by killing all kinds of bacteria on the skin.
Importance of Haldi ceremony
There are various kinds of beliefs and significance of this ceremony and a lot of reasons why this ritual is performed in Pakistani weddings. This list is never ending, from giving the extra glow and shine to the couple's skin to warding off the buri nazar, also known as the evil eye. Many Pakistanis believe that Haldi can reduce the pre-wedding nervousness and anxiety, the couple is going through. Many Pakistanis also believe that science is related to the Haldi ceremony. Haldi has curcumin in it, which is an anti-depressant. It helps to ease the nervousness, calming both the groom and bride.
The Haldi ceremony is a lot more important to Pakistanis than you think. However, some people may not realize it. Therefore, the few significant points of this ritual are listed below: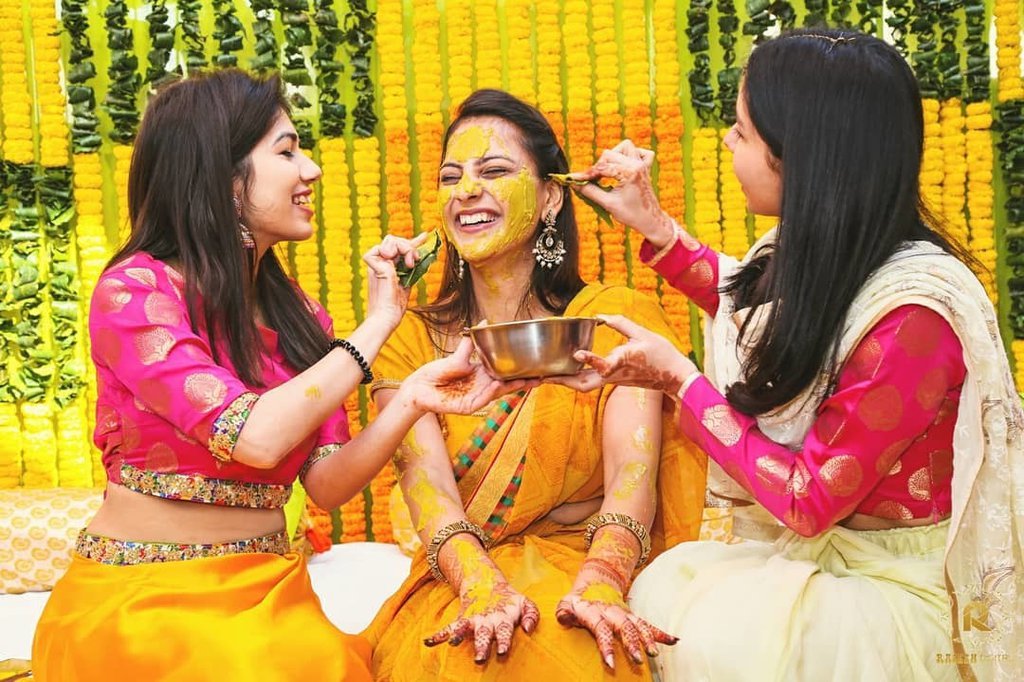 The foremost significance of the Haldi ceremony is that it beautifies the skin of both the bride and groom as Haldi is said to be good for skin as it has different properties that helps in skin beautification. It is also said to be an amazing exfoliating agent as well as a great detoxifier as it helps to reduce acne from the bride's and groom's face, brightening their face.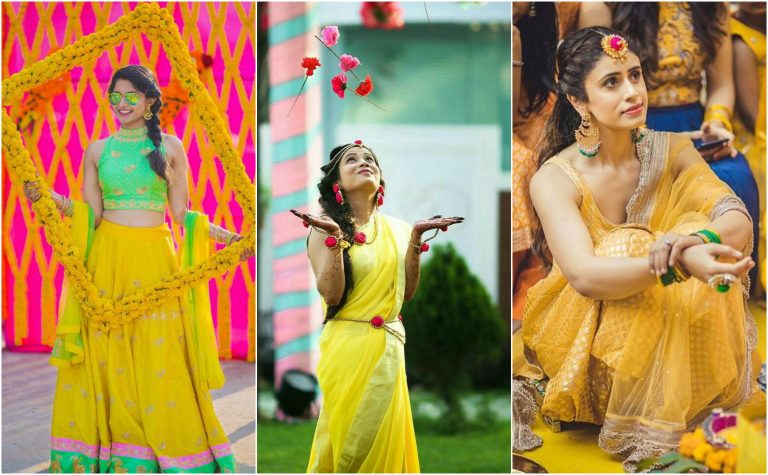 Thinking about the future regarding married life, as well as planning a wedding. Both of these ideas are full of anxiety. For some people, it can be pretty stressful to start their new journey aka marrying someone. Fortunately, applying Haldi on groom's and bride's skin can remove the pre-wedding anxiousness from their minds as turmeric or Haldi contains curcumin, which is a natural remedy for problems like headaches. According to a recent study it can boost immunity as well.
Keeps the evil charm away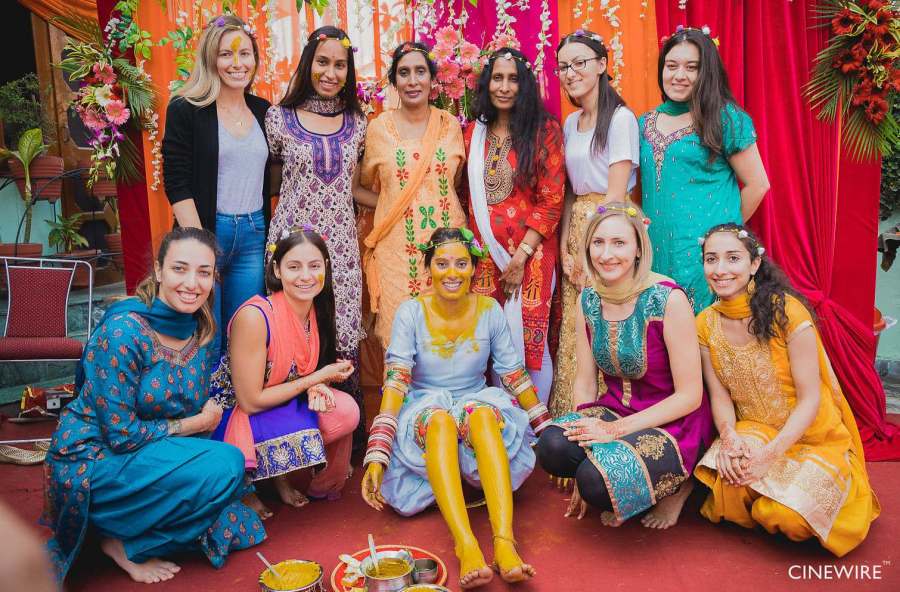 According to the popular belief, the Haldi ceremony is essential in keeping the buri nazar or evil charm away. Some Pakistanis believe that the groom and bride should not step outside after Haldi is applied on their skin, due to the fear of evil omen. Alternatively, small amulets or sacred red cloth is given to the couple to keep the evil eye away from them. Apart from this, the couple also receives the blessings from the people who apply Haldi on their skin, which is important in order to have a successful married life.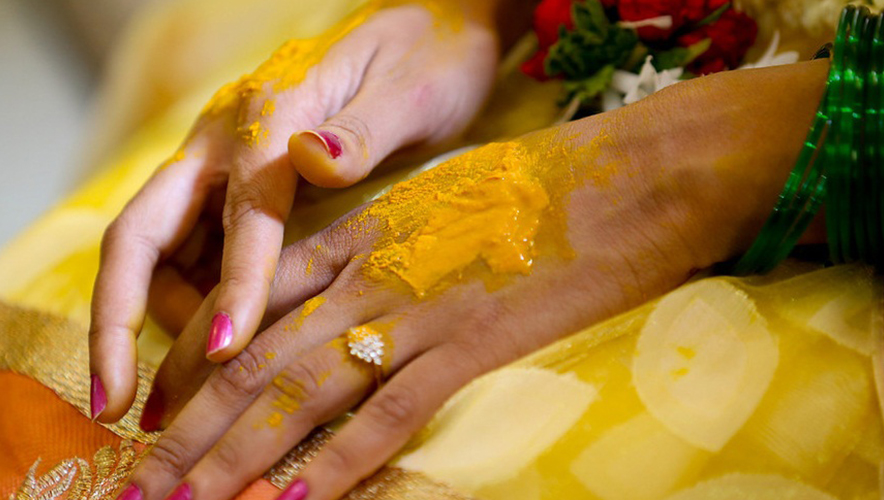 It is given that Haldi is 'yellow' in color and according to the traditions in Pakistani culture, yellow is said to be an auspicious color. In every Haldi ceremony, the place where the groom and bride sit is always decorated with yellow flowers since it is believed that it will bring happiness to their lives.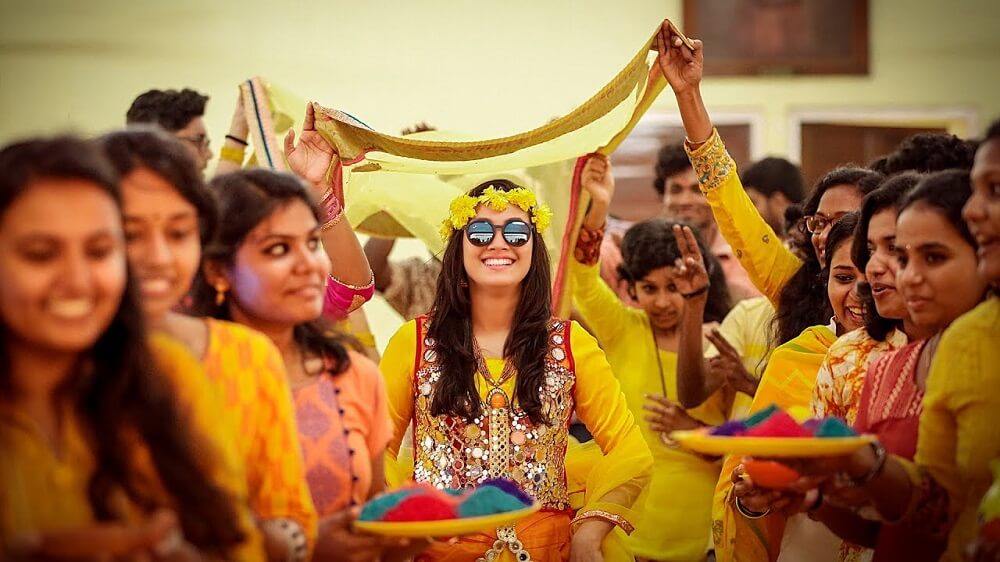 A Haldi ceremony is an event filled with a lot of fun and enjoyment. This is one of most entertaining rituals compared to other traditions in Pakistani culture. Some people believe that getting Haldi applied from either the groom or bride can help them get a life partner.
Conclusion
The Haldi ceremony is one of the most important rituals performed in Pakistani weddings as it indicates the beginning of the big wedding preparation. Pakistani weddings and all the events related to it are super fund, there is no doubt in that. However, it is important to remember that every tradition has a deep meaning to it and not forget the value of those traditions.
Now you know everything about the Haldi ceremony including the importance of this ceremony and different ways to make Haldi paste.