Fashion is one of the fastest growing industries at the moment. It is progressing at a rapid pace. Every now and then you will come across new trends which is indicative of the fact that the industry is increasingly growing. Professionals are trying to incorporate new ideas and innovation into the industry to come up with amazing trends.
Gone are the days when men used to have a traditional perspective for fashion. In this modern era, people are embracing newer trends. This is particularly applicable to engagement dresses. Given that engagement can be one of the most important days in your life, it is imperative that professional fashion designers are consulted to know what the trends are.
If you are choosing the right men dress for engagement, then perhaps this is the right place that you have come to. This article will provide you insights into the different ongoing fashion trends that are popular in the market due to the look and comfort it provides. Following are the best engagement dresses for men to wear.
Engagement Dresses for Men
Engagement Sherwanis
Shalwar Kameez
Waistcoat Dressing
Digital Printed Outfits
Semi Formals
Engagement Casuals
Engagement Formals
BandhGala Achkan Jackets
Asymmetric Cotton Kurta
Combination of Patiala and Kurta
Printed Tuxedo
Angrakha
Engagement Sherwanis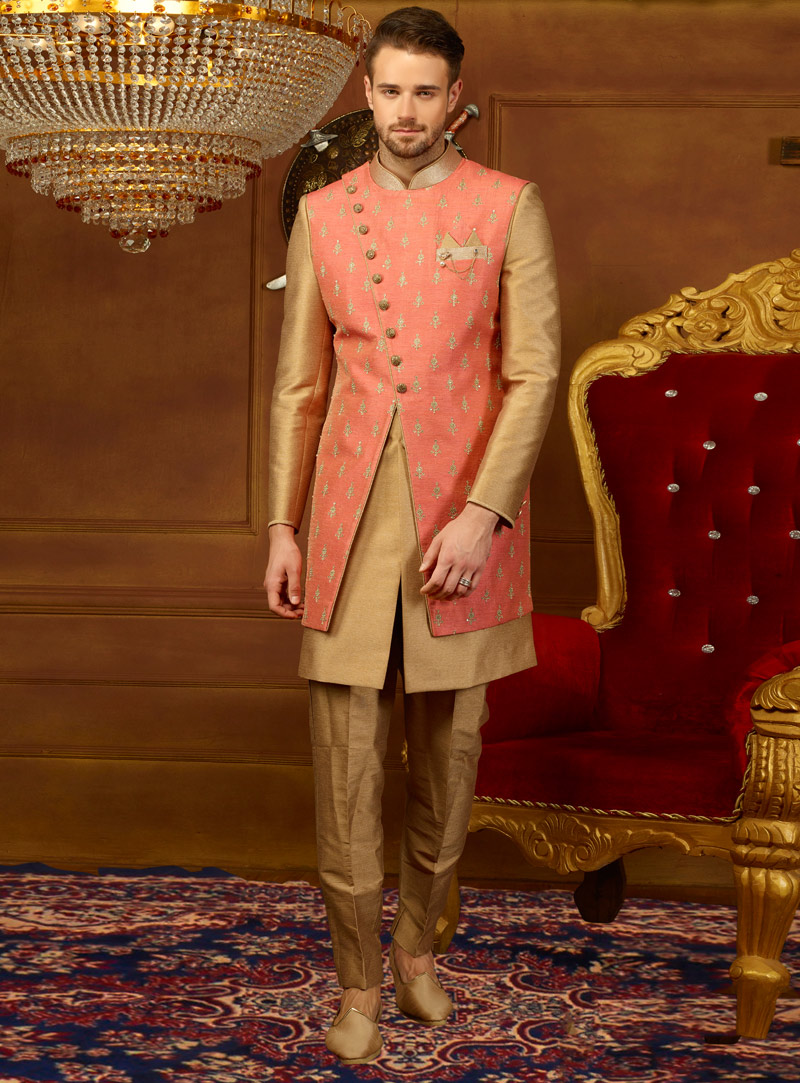 Source 
This type of dressing is highly popular in the South Asian countries. India, Pakistan and Bangladesh are the countries where Sherwanis are worn the most irrespective of the occasion. However, due to the formal appearance it provides, it is an ideal attire to wear in your engagement. It can be embellished according to your preferences. Different colors can be combined along with distinct embroideries to give it a versatile and diverse look. It is imperative that you find the right tailor who can design a rightly-fitted Sherwani for your body.
Shalwar Kameez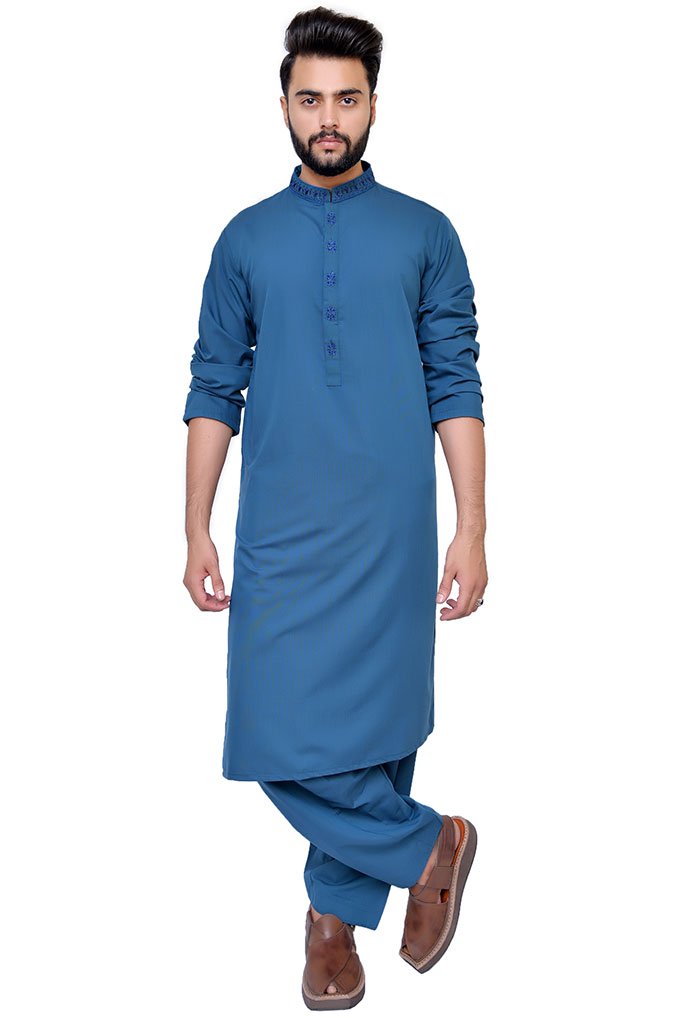 Shalwar Kameez is deeply infused into the culture of South Asian countries. It can no doubt be one of the best choices for your engagement. The texture and shading of the cloth can be chosen according to the details of the event. You can either go for plain colors and designs. However, there are richly embroidered pieces as well that can be worn for a heavy look. Wearing Shalwar Kameez on your engagement will bring out the tradition in you. Furthermore, the you can go with Sherwani type collars as well which will give it a unique and distinct appearance.
Waistcoat Dressing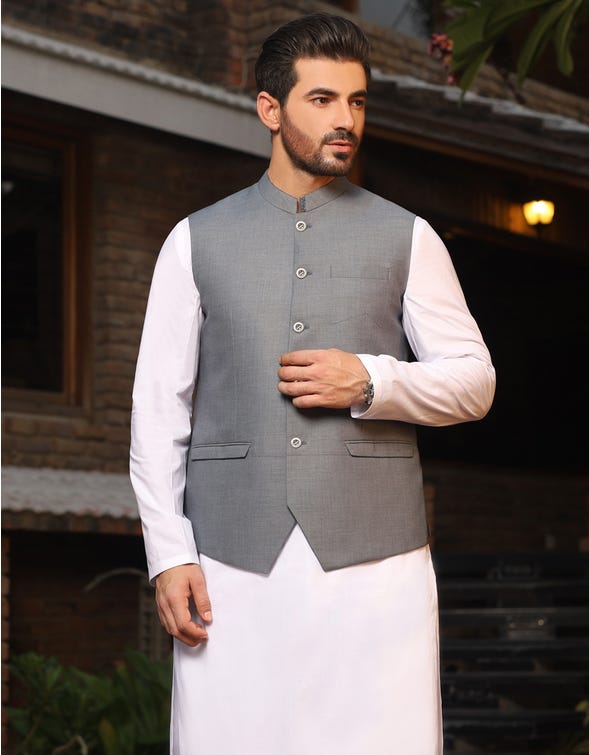 Waistcoat is one of the best additions that you can make on your engagement. There are many types of waistcoats in the market that you can purchase. However, it is essential to make the right combination with the base dressing which will be worn underneath the waistcoat. It is essentially a traditional jacket. You can also have printed patterns on the waistcoat. Wearing a blue colored waistcoat on a richly starched white Shalwar Kameez with blue sandals will give you an elegant look. It is perhaps one of the best combinations you can make to have a unique appearance.
Digital Printed Outfits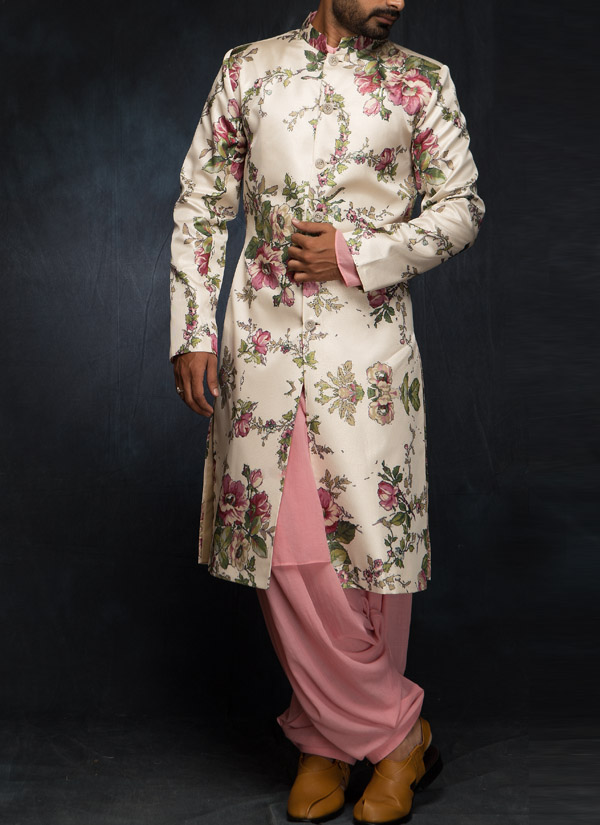 This is highly in trend these days, particularly if it your engagement. Digitally printed outfits can be chosen if you want to look uniquely amazing. Gone are the days when floral designs and themes were only for women. These designs, however, in digital prints, are used for outfit of men. Printer kurtas, waistcoats and Sherwanis are now available in the market. Although these may be a little expensive, it looks rich and elegant. You will often find celebrities flaunting themselves in such outfits. It is a must wear if you want to remain relevant in fashion.
Semi Formals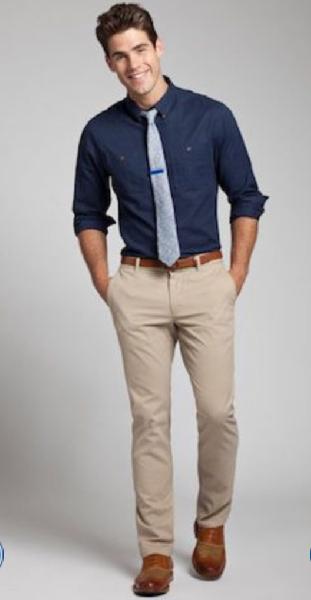 Semi formals for engagement is the new trend. It is a highly popular dressing which is an ideal choice for easy going people. The main reason why people tend to go with semi formals in their engagement is comfort. You do not need to wear properly fitted suits which might give you a bit of uncomfortable time. You can simply take over a blazer on your t-shirt to look neat and clean. Although some people may think that semi formals are not meant for engagements but the trend is now rapidly changing so reconsider your choice.
Engagement Casuals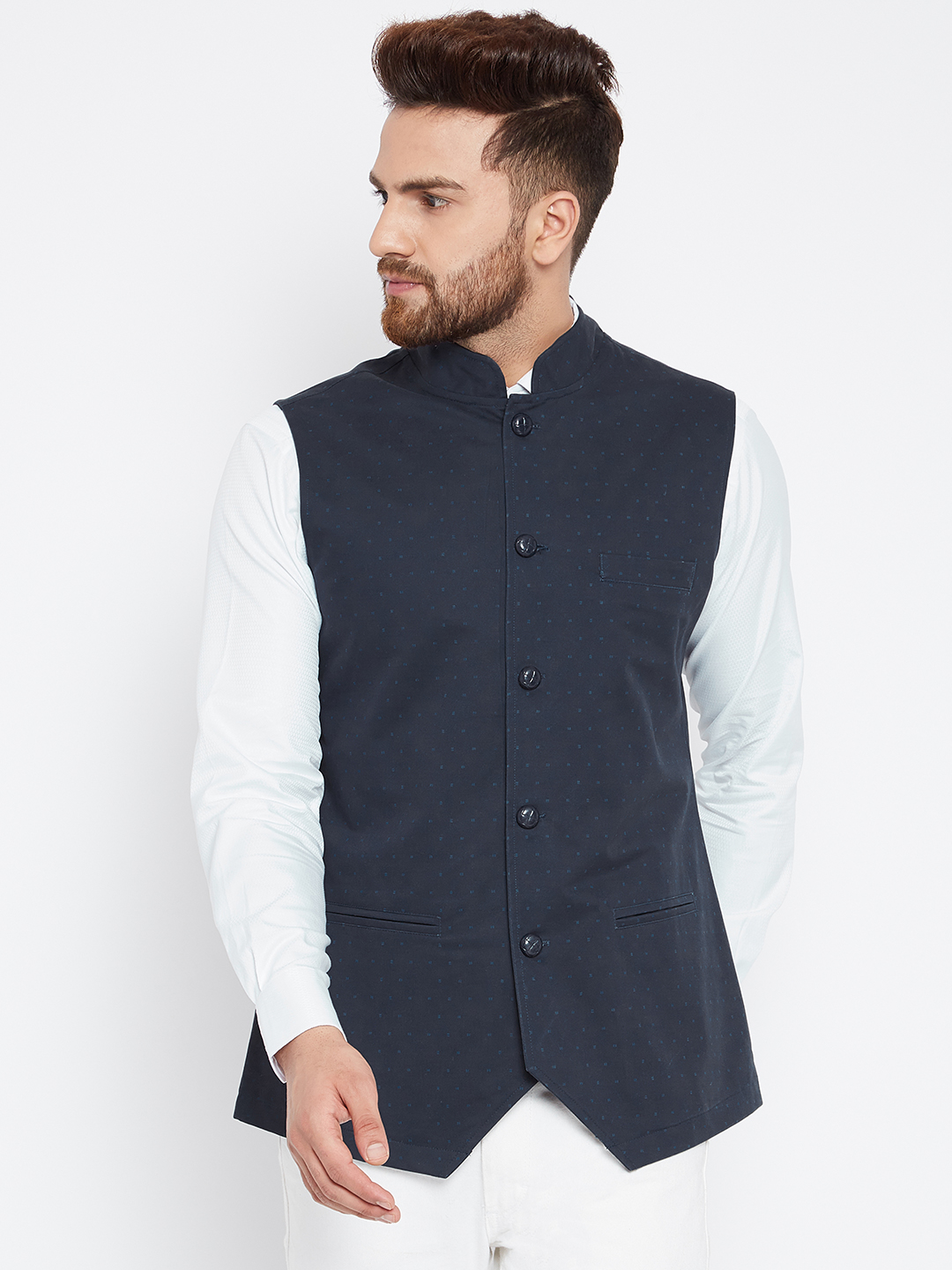 This is one of the surprising choices. Not a lot of people know that there are casual dresses particularly made for events like engagements. There is nothing bad in wearing relaxed shirts and pants during the engagement. Men normally prefer staying relaxed on the engagement day. You can simply wear shaded pants on a white silk shirt. You can combine the casual outfit with the right color of shoes and belt to give a distinct appearance. Engagement casuals are now gradually becoming a popular trend in the fashion industry.
Engagement Formals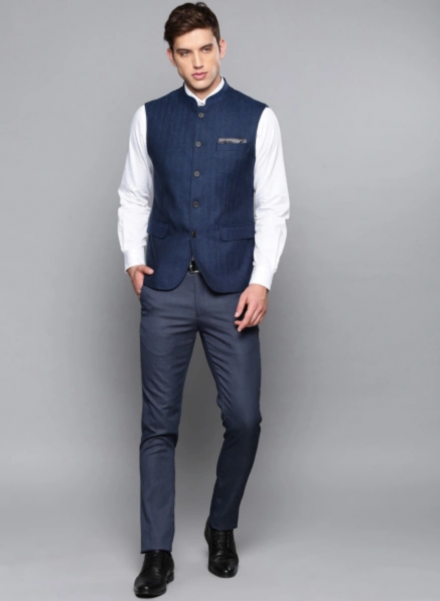 This is a no brainer. This is not only an Indian engagement dress for men but is also popular within the Western part of the world. Formals are often considered the right choice for the engagement ceremonies. It can be a decent option to go for. It makes you look sharp and neat. Having the right combination of tie, pant, shirt and coat can make your appearance standout within the crowd. You can lighten up the character with vibrant combinations. Engagement formals are always considered smart decision to go with in your engagement. Just make sure that you choose the right color of the outfit for an exceptional appearance.
Bandhgala Achkan Jackets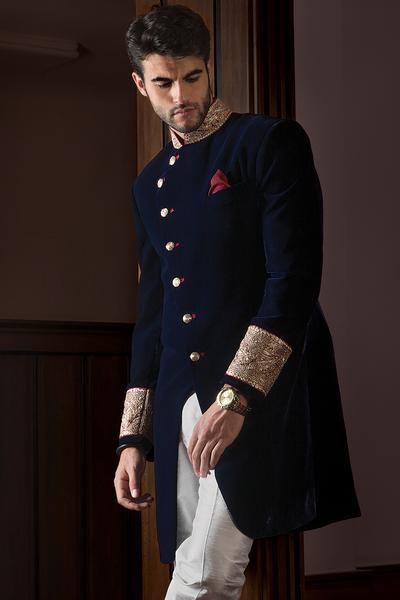 If you want to look sober and elegant at the same time, then Bandhgala Achkan jackets are the right choice. It can be worn on any occasion, however, these are particularly designed for engagements. The right Achkan jacket can be chosen. It can either be a knee length or a shorter sized option for a more modern look. You must go for tailor fit options for a fashionable appearance. You can simply combine it with your own creativity and come up with designs of your own for a more personalized appearance.
Asymmetric Cotton Kurta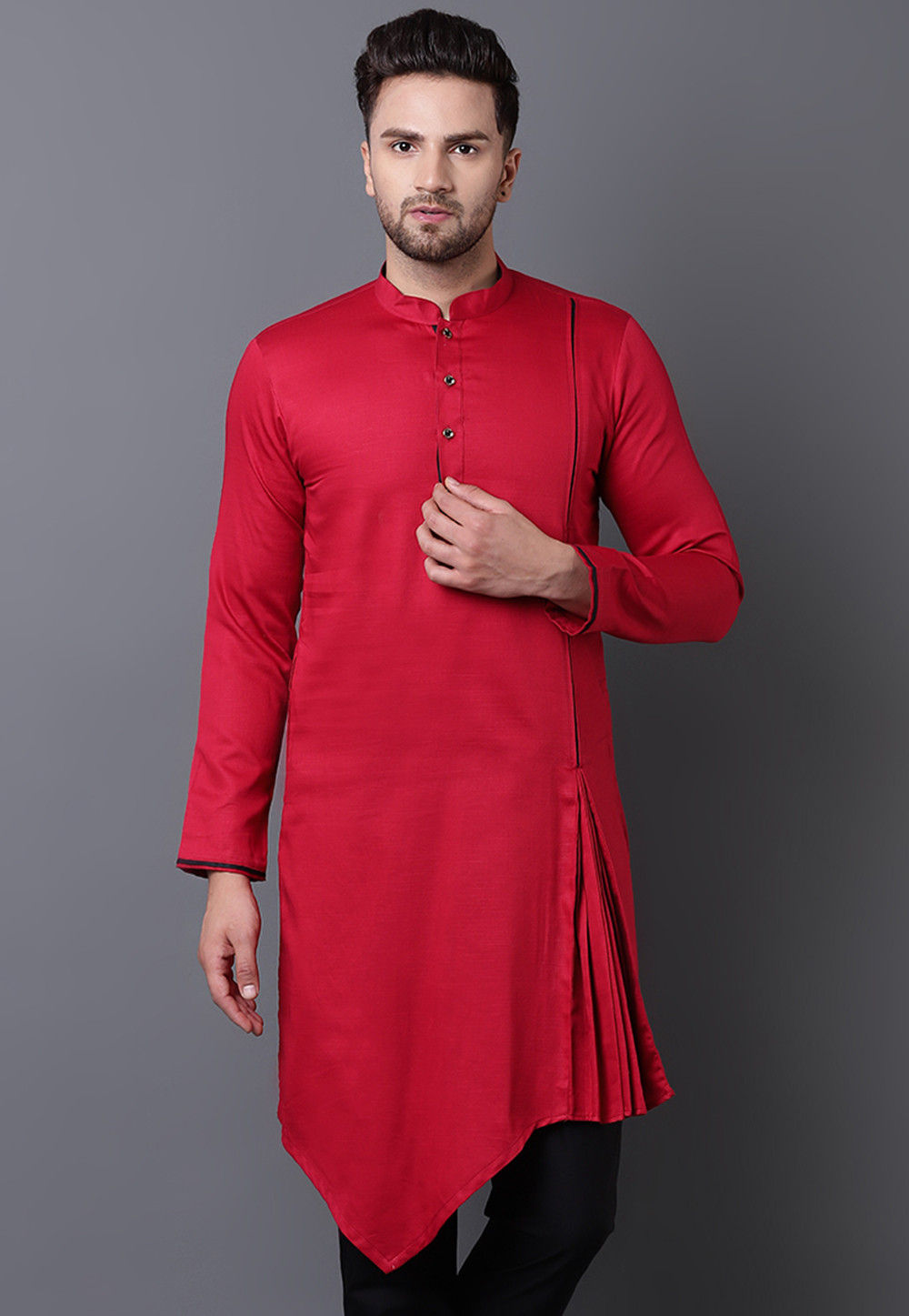 If you are worried about what to wear in your engagement, then you can simply choose asymmetric cotton kurta. It is a highly practical option in terms of appearance and comfort. It can easily be worn during any weather. Maroon kurta can be worn on white pyjamas with brown shoes. You can enhance the look by grooming your hair and beard rightly. Do not forget to wear a fashionable watch which will take your appearance several notches higher. It is simply one of the best options to go for.
Combination of Patiala and Kurta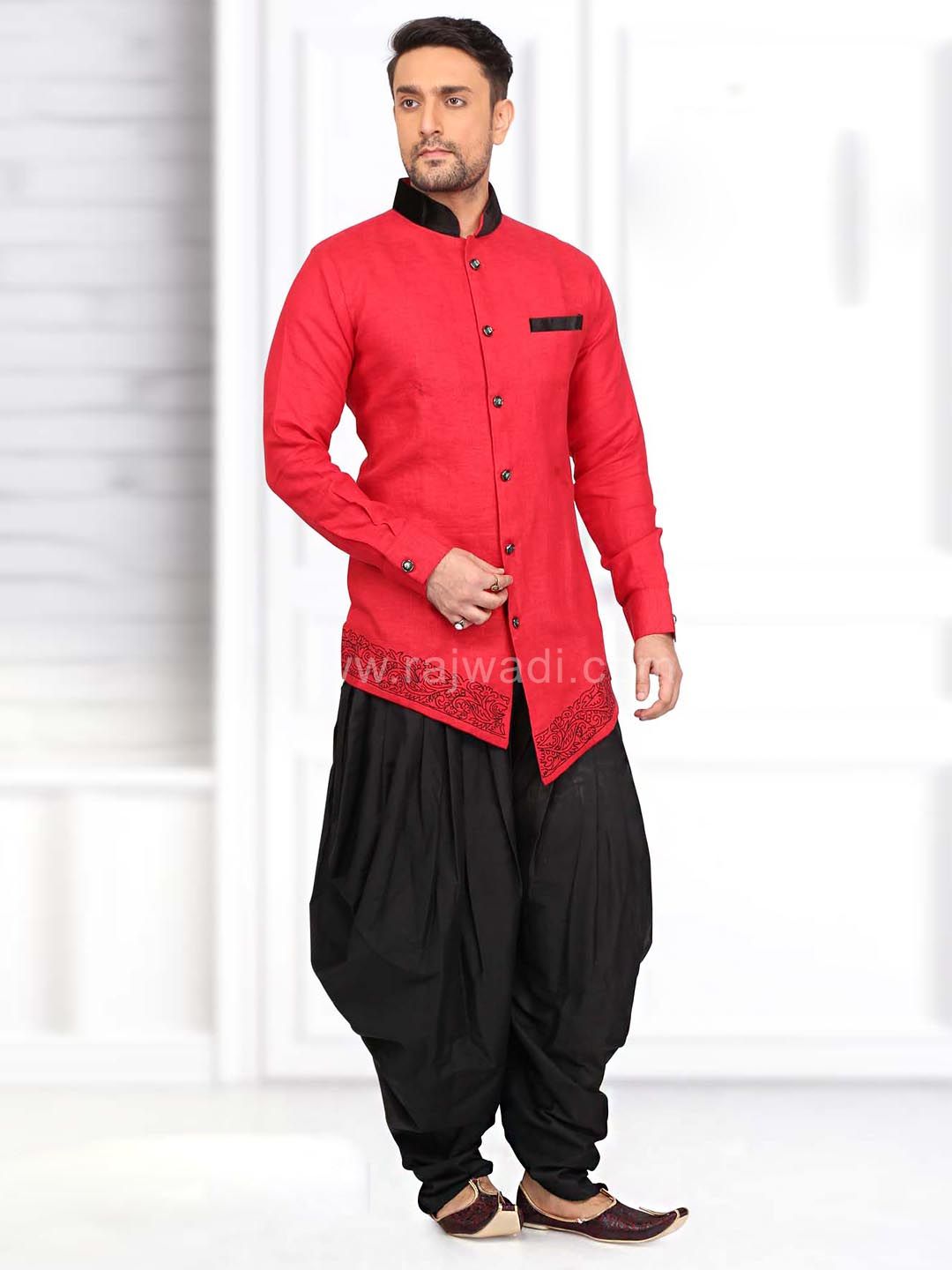 This is one of the most interesting combinations recommended by the fashion experts out there. If you want to infuse tradition with modern trends, then this is the right thing to do. It gives an ethereal look. White kurta can be combined with Red Patiala for an elegant and royal appearance. Premium quality silk kurta can be purchased. Pair this outfit with the right sort of shoes to look more elegant. If you go for designer wear, then it may be a bit expensive, but will give an exclusive look.
Printed Tuxedo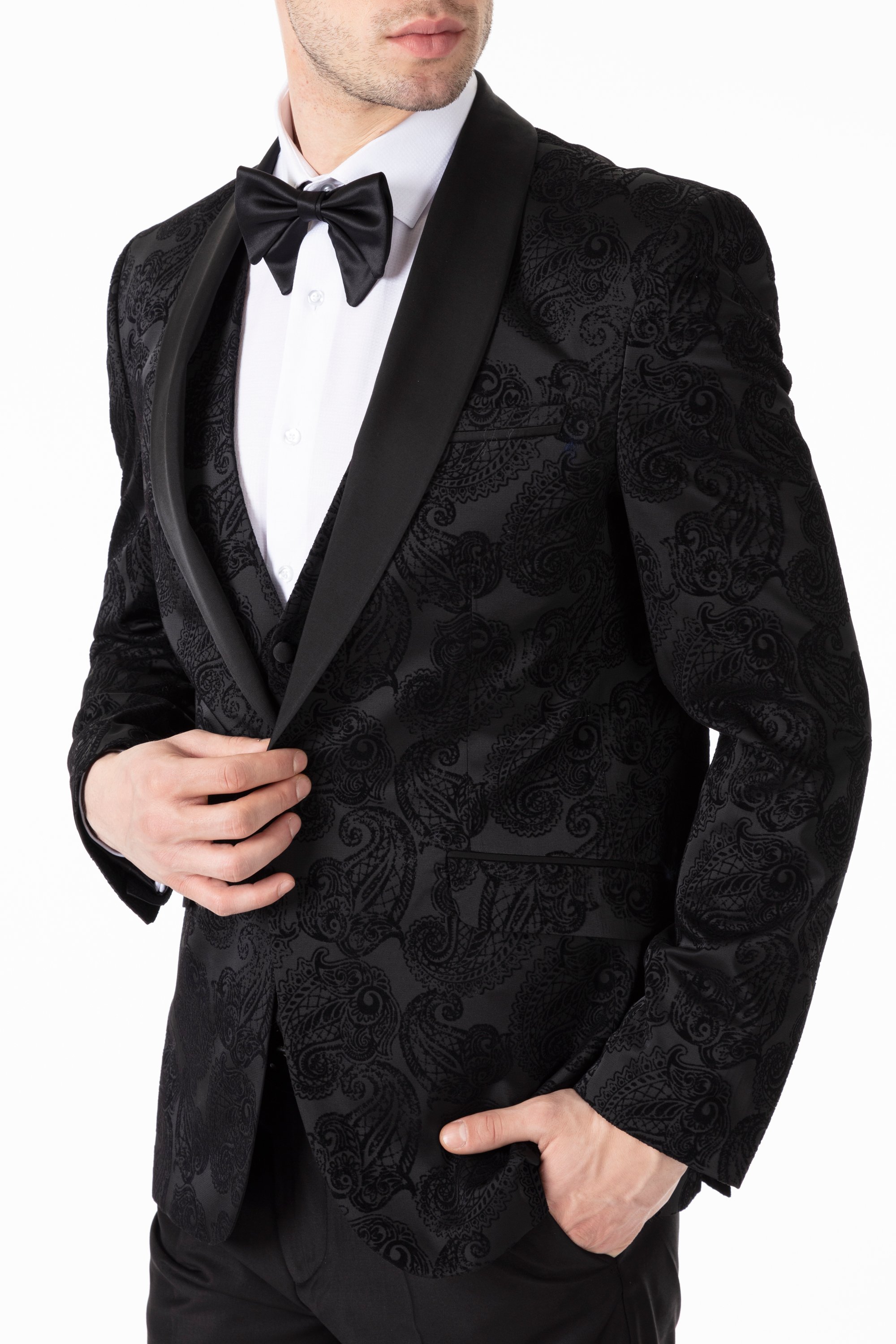 Printed Tuxedo is one of the best engagement dresses for men. A white blazer can be worn of an exclusive quality fabric with a vibrant black collar. This can be further combined with unique stone work for a customized distinct look. This outfit is not only ideal for engagement but other similar events as well. Whether you want to impress your bride or the visitors out there, it is the right outfit to go for. Just do not forget it to pair the outfit with the right shoes for a more complete look.
Angrakha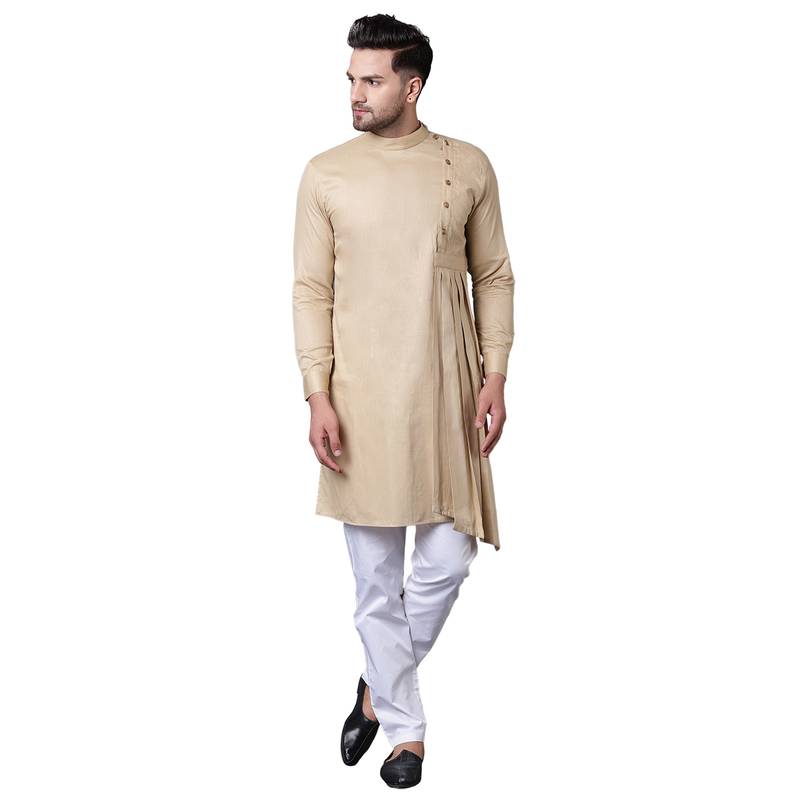 The final outfit on this list is Angrakha. This trend essentially dates back to the Mughals. It is a traditional Indian dress which features exclusive embroideries. It is a V-neck kurti which is combined with covering boards. It provides an exclusive appearance which is combined with all the hues. You can simply wear this on your engagement to stand out. It is the right men dress for engagement.
The bottom line
Above are some of the major fashion trends that you may follow on your engagement. However, this is not an exhaustive list. The trends are ever-changing. You may come across a different look in the next few months. You can always personalize the look to get a dress which suits your needs and preferences.
Irrespective of the outfit you choose, it is important that the right tailor is selected who has the ability to make the rightly fitted outfit. You can look out for reputed designers. Although they can be expensive, the quality of work they provide is unmatched.
Nevertheless, if your engagement is near, then consider wearing the above listed Indian engagement dressed for men. However, do not forget to combine the dresses with the right pair of shoes.