Isfahan Spring Collection By Sania Maskatiya
Sunsilk Fashion Week 2019 is a largest fashion show in Pakistan where most of fashion designer showcased latest collection for fashion lovers. Event of fashion shows become a popular in Pakistan due to these events are introducing very innovative ideas in Pakistani fashion industry. So at this time Pakistan Fashion & Designs Council setting up a event with by the name of PFDC Sunsilk Fashion Week 2019. In this mega event mostly fashion designer presenting latest collection with innovative ideas. So here is one of the biggest name of fashion designer Sania Maskatiya. A very passionate fashion designer of Pakistan participating this event of showcased "Isfahan" Spring Summer Collection in amazing designs and modern cut and style. Multi-award winning fashion house Sania Maskatiya showcased their S/S'19 luxe evening wear collection, Isfahan, on day one for PFDC Sunsilk Fashion Week 2019. The showcase was complemented by jewelry from Allure by MHT with footwear from SOMA.
Read More: Shamsha Hashwani Bridal Dresses 2019
Sania Maskatiya's spring-summer evening wear line, Isfahan, was a nod to the seductive luster of the Orient. It imbued the elegance and mystique of the ancient East with a modern vibrancy and aesthetic, embellishing cotton nets and silks with equal esprit. It sprang soft pastels and bold jewel shades into striking neoclassical silhouettes. So have a first look of Isfahan By Sania Maskatiya At Sunsilk Fashion Week 2019. 
Read More: Sobia Nazir Lawn 2019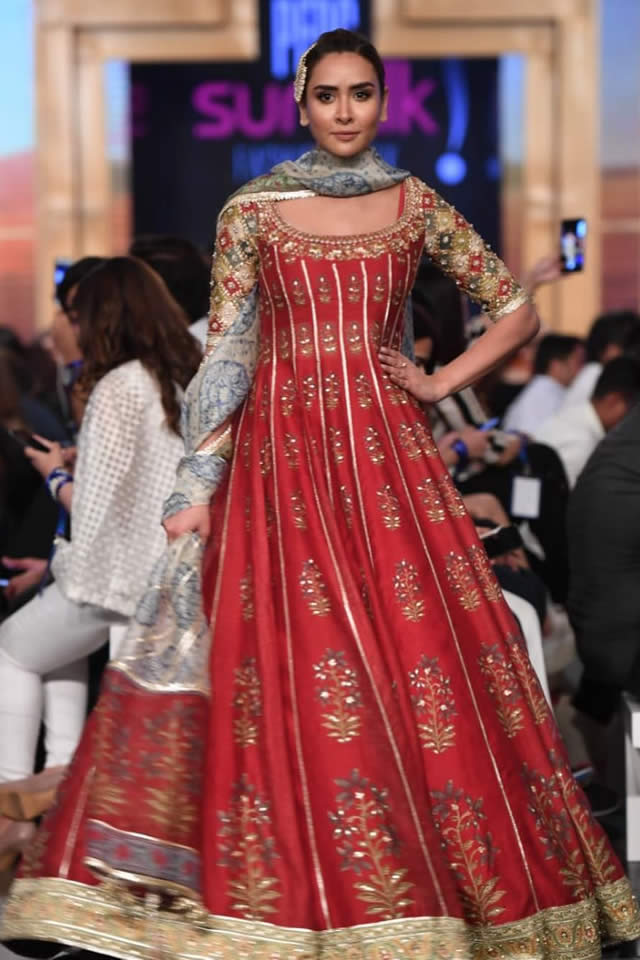 Read More: Sadaf Fawad Khan Bridal Collection 2019