Sobia Nazir Summer Lawn 2019
Girls ready for summer, Sobia Nazir lawn collection 2019 launching very soon. Amazing collection with full fill colors of summer and modern cut and style introducing by one of the best fashion designer of Pakistan. Another highly awaited collection by Pakistani girls presenting very soon. Sobia Nazir Lawn 2019 consisting of rich embroidered dresses in adorable prints. Embellished with traditional embroidery pattern with modern cut and style. Sobia Nazir Lawn collection is a very first choice of some women due to his amazing fashion sense or contemporary designs. So for this summer your favorite fashion designer going to launch very first lawn collection for you. A behind the scenes look at our upcoming Luxury Lawn 2019 collection. A range of prints and embroideries to make you look effortlessly chic this season. Sobia Nazir Say's for latest collection 2019.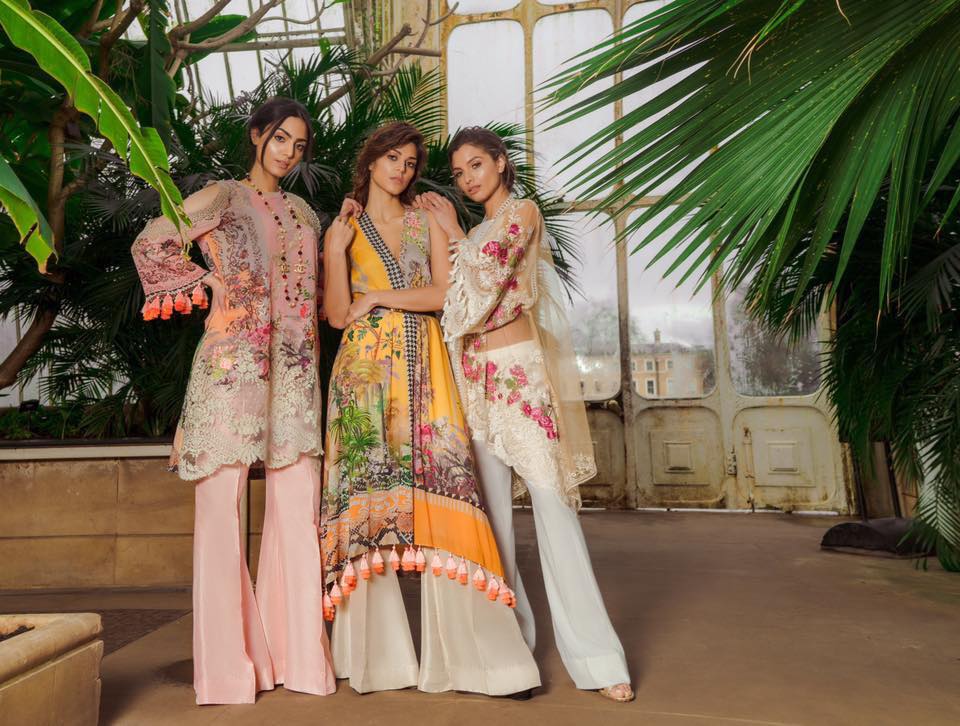 Read More: Voyage Á Luxe Lawn 2019 By Maria B
Sobia Nazir a very unique clothing brand in Pakistan or also introducing amazing fashion attire for Pakistani women with modern fashion sense. Sobia Nazir is one of the most lovable Clothing Brand in Pakistani fashion industry. Sobia Nazir stands in top designers list in Pakistan, she is the only one who likes to create something close to nature and also wants to show her creativity which gives her an edge as compare to other brands. There are few Women designer who are introducing Pakistani culture on International forums, and Sobia Nazir is one of them. Sobia Nazir has a wide range of Lawn suits, chiffon suits, silk suits and kurti collection for Pakistani girls and womens.
Read More: Gul Ahmed Premium Lawn Collection 2019
So here is Sobia Nazir Lawn Collection 2019 for your summer ward robe. If you a regular buyer of Sobia Nazir dresses then you defiantly know that each collection of Sobia Nazir consisting of amazing floral prints or stunning floral embroidery pattern. Recent year in Sobia Nazir Lawn collection four designs are very hit or mostly women want to buy those dresses due to stunning floral prints. So now in this summer we also see some amazing floral prints in latest lawn collection of Sobia Nazir. I think main dresses of this catalog going to hit this summer so let's see whats mostly women's like from this collection.  The quality of these dresses are good for trendy women, this brand is working in Pakistan for a few years. Sobia Nazir is a quality brand and they never compromised on the fabric quality and stuff. Furthermore, you can get the best quality fabric in the affordable price range.

Read More: First Look Maria B Embroidered Lawn 2019
Sobia Nazir is Pakistan's leading designer brand with a vast retail network providing multiple ranges of affordable designer fashion for women. The eponymous brand was launched in 1995 to revolutionize and make accessible, women's retail in the country.
Sobia Nazir is Pakistan's most diverse designer fashion brand with prêt a porter, couture, formal wear, lawn, embroidered fabrics. Sobia Nazir has one of Pakistan's most extensive retail networks while also exporting to 6 international destinations including India, UK, USA, Bangladesh, UAE and Qatar.
With quality, design, innovation and affordability as the key brand ethos, the label's nine brands include: Sobia Nazir Silk, SN pret, Sobia Nazir Evening Wear, Sobia Nazir Lawn, Sobia Nazir linens, Sobia Nazir Brides and Sobia Nazir Embroidered  Fabrics.
Celebrating different seasons and occasions, the brand offers a burst of style using patterns, cuts and flamboyant colors adding a classy element and epitomising style while remaining true to affordability.
Sobia Nazir bridal collection focuses on excellent craftsmanship, fusing together both traditional and modern elegance showcasing timeless nobility. Precious and semi-precious stones like swarovskis, sequins, stones mixed with thread work are used to give brides a glamorous look.
Sobia Nazir is one of the designers who made it to Dubai , London and lakme  fashion week, and her collections have been featured on the covers of prestigious magazines like; Hello ,Ok , Elle, Niche Libas, Asian woman, Asiana and Enstyle.