Lakhani Textile Introducing Komal lawn 2019
Komal lawn 2019 presenting by Lakhani Textile in wide range of marvel designs according to latest fashion and trends. A whole collection consisting on amazing prints with magnificent embroidery pattern in eye catching colors. Komal lawn 2019 consisting of a wide range of selection for your summer wardrobe, 2pcs printed, embroidered, 3 pcs embroidered dresses with high quality fabric introducing by LSM.
Read More: Cross Stitch Lawn 2019 
LSM is a biggest manufacture of fabric in Pakistan or also introducing high quality fabric with contemporary ideas for Men and Women or also introducing amazing fashion sense in women clothing. LSM bring for his customers a wide range of clothing brands name with different quality stuff. Komal is a iconic clothing brand of LSM or presenting a wide verity of women clothing in glamours designs for chic and sophisticated women. So for this summer 2019 LSM presenting very first lawn collection under the brand name of Komal. Komal lawn 2019 presenting for spring season 2019 or have up to 70 plus amazing designs according to latest fashion and style.
Read More: Zaha Lawn 2019 By Khadijah Shah
Feel the true spirit of summer with the trendiest lawn featuring embroidered details of digital prints designs. LSM Komal Lawn 2019 Embroidered Collection 2019, this summer halfway through and we present you a partial fashionable collection that adds value to your wardrobe. It certifying that this collection is elite, LSM have taken efforts to create a more bright collection enthused by traditional prints and embroidered pattern and Oriental art along with foxy digital prints eventually making them difficult to resist. So all over these dresses are better to wear for your casual and formal collection. Stitching style of Komal lawn is so attractive or really introducing some amazing trends in this collection. Especially you can see some dresses in frock style with layered stitching style or some dresses with off shoulder style those look so gorgouse. I especially like a stitching idea in this collection or published here below its so unique or attractive or modern i never seen before this kind of trouser so really like it. So look below hope you like well.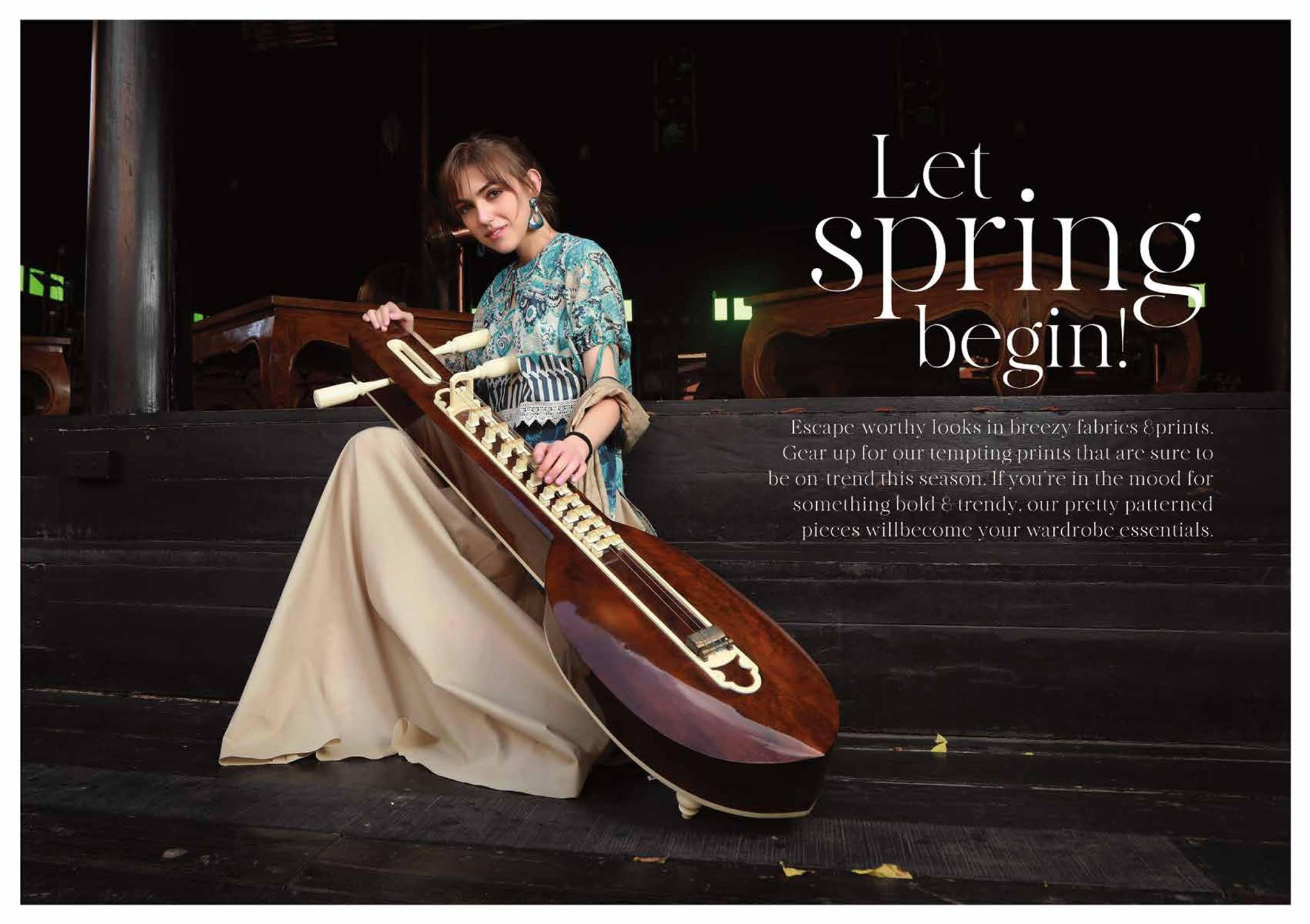 Read More: Daur-e-Hayat Lawn 2019 By Qalamkar
Komal Lawn 2019 now available at all leading clothing stores across Pakistan or all out let of LSM stores so you can buy these dresses now. Price range of Komal Lawn 2019 is so economical or not much expensive you can easily afford these dresses for your summer need. As you know LSM presenting this collection so don't worried about quality and colors. Komal Lawn 2019 dresses for women are perfect for casual wear. The colors used in this collection are bright and vibrant both such as red, green, yellow, blue, purple and so many more. Lets have a look at Lakhany Komal Lawn 2019 for spring summer season. Hope you like these dresses or want to wear in this summer 2019 we hope the look of these dresses giving you a stunning look.
Read More: Bagh-e-Gul Lawn 2019 By Gul Ahmed