L'Oreal Paris Bridal Week 2017 Pakistan Start In Lahore From September 28
There is little doubt that in our part of the world, weddings form the biggest market for fashion. While the yearly calendar is full of events catering to the ensuing bridal hoopla, there's no denying that the Pakistan Fashion Design Council (PFDC) stands as the most credible platform. This is the reason why one has high hopes from the PFDCL'Oreal Paris Bridal Week (PLBW) for upping the ante every year.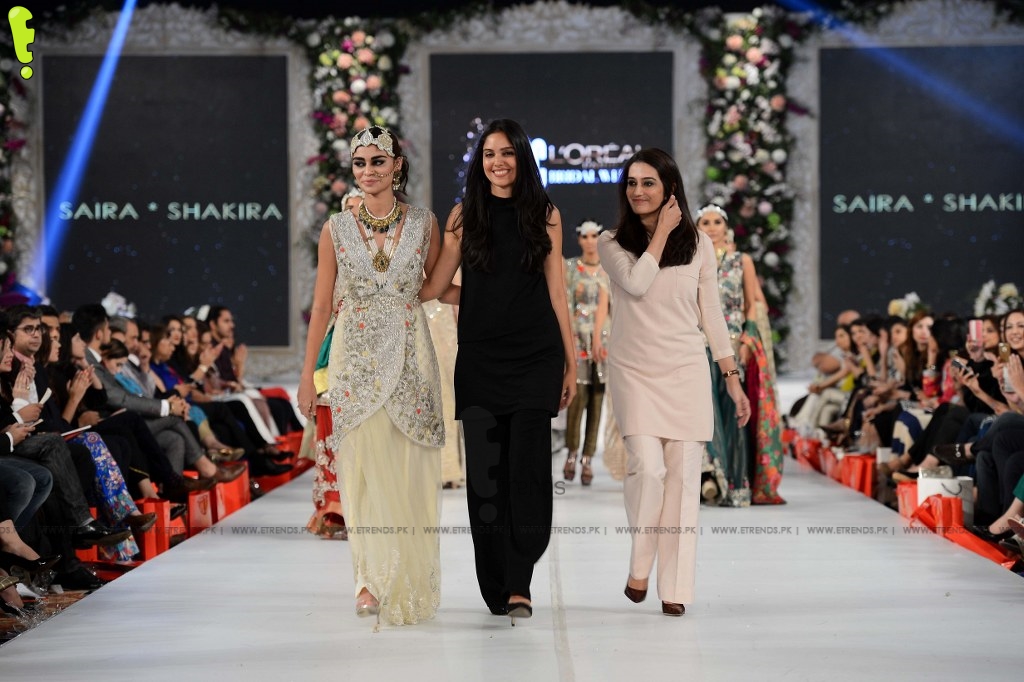 This time around, the three-day showcase will run in Lahore from September 28 till September 30. The choice of the city is spot on since the Lahoris really know how to do extravagance right. The designers showcasing at this year's PLBW represent a diversity of Pakistan's bridal aesthetics, spread across 18 independent labels including both menswear and women's wear.
Presenting their collections on day one are HSY, Sania Maskatiya, Saira Shakira and The House of Kamiar Rokni. The rising talent round will include three emerging bridal designers – Sara Naqvi, Maryam Amjad and Amina Naeem.
In a first, PLBW 2016 is dedicating an entire day to burgeoning design labels or debut showcases from established labels. This will be the second day of the event, exhibiting the creations of designers Mahgul, Shiza Hassan, Farah & Fatima, Saira Rizwan and Shamsha Hashwani. Day three of the fashion extravaganza will have noteworthy labels such as Nomi Ansari, Zara Shahjahan, Sonia Azhar, Republic by Omar Farooq and Muse take to the ramp.
Interestingly, closing the show for the first time ever is Ali Xeeshan, a designer whose usual ramp theatrics have been given the coveted closing act. He always comes up with a presentation that leaves people talking — whether for the good or the bad. From making a very desi Mickey and Minnie mouse walk the ramp festooned with garlands to showing a sensational stirring fashion video before his show, Xeeshan has always shocked and wowed spectators.
While PLBW may be one of the most credible fashion weeks in the country, some designers are sitting it out this year. For some, it is not feasible to showcase every year, while others do not do ramp shows. Shehla Chatoor, Nida Azwer, Misha Lakhani, Sana Safinaz, Bunto Kazmi and Nilofer Shahid are some of the designers who will not be making an appearance.
Other designers are opting for solo shows instead. Faraz Manan was the first to eschew fashion weeks for a solo presentation and this year Khadijah Shah of Élan is following suit and putting forward her own show in October. Indian brand Diva'ni also showed their 2016 bridal collection in an elaborate solo fashion show earlier this week.
The whole bridal package though, can undoubtedly only be found at PLBW. The event keeps the focus on weddings collections that have been created in a manner that they are centered on bridal wear but include heavy formals as well.
This is accompanied by hair and make-up looks that the PLBW team will be working on with Xeeshan, The House of Kamiar Rokni and Mahgul. Both Xeeshan and Mahgul have also artistically interpreted their bridal week collections through bespoke installations to be displayed at the bridal week.
Published in The Express Tribune,