Rang Rasiya Luxury Eid Chiffon Collection 2019
The dramatics of Rang Rasiya's Luxury Chiffon Eid Collection 2019 borrows the rhythm of the modern culture and fabulous hand-carved embroideries that transforms these masterpieces into a befitting wardrobe for the woman of today. The swarovski pearls, sequins and crystals give way to these grandiose silhouettes with an aura of elegance inspired from the Greek era. Luxurious hues of slate blues and cloudy greys with a com-mixture of delicate pearls and traditional gota work, boty spray and cut daana brings out the regal flavour of the creation with an underlying international vibe.
Read More: Shanaya By Saadia Asad Eid Collection 2019
Rang Rasiya a prime clothing brand in Pakistan also presenting high quality fabric with amazing fashion ideas. Rang Rasiya also introducing some amazing trends in women clothing according to latest fashion and style. stitching style of this clothing brand also like by girls and women. Rang Rasiya introducing some classic sub brands like Carnation, Premium, and Zinnia. All are famous and liked by chic and sophisticated women. So here is latest collection of Rang Rasiya Luxury Eid Chiffon Collection 2019. All dresses have very unique designs and embroidered pattern to giving you festive look. Classic embroidery and inspirational floral prints to make a master piece. In this collection Rang Rasiya introducing marvel stitching style according to latest fashion trends.
Read More: Gul Ahmed Eid Lawn Collection 2019
So hope you like Rang Rasiya Luxury Eid Chiffon Collection 2019 or want to wear on up coming Eid days. These dresses defiantly bring a change in you personalty and giving you prominent look. This collection available in reasonable price Starting from PKR 6,995 Online pre-booking starts April 27 2019. So if you need any dresses or want to get stitched then you  can order us at +92-300-6530821. We also offering custom stitching and international shipping for our international clients.
Read More: Gulaal Luxury Eid Collection 2019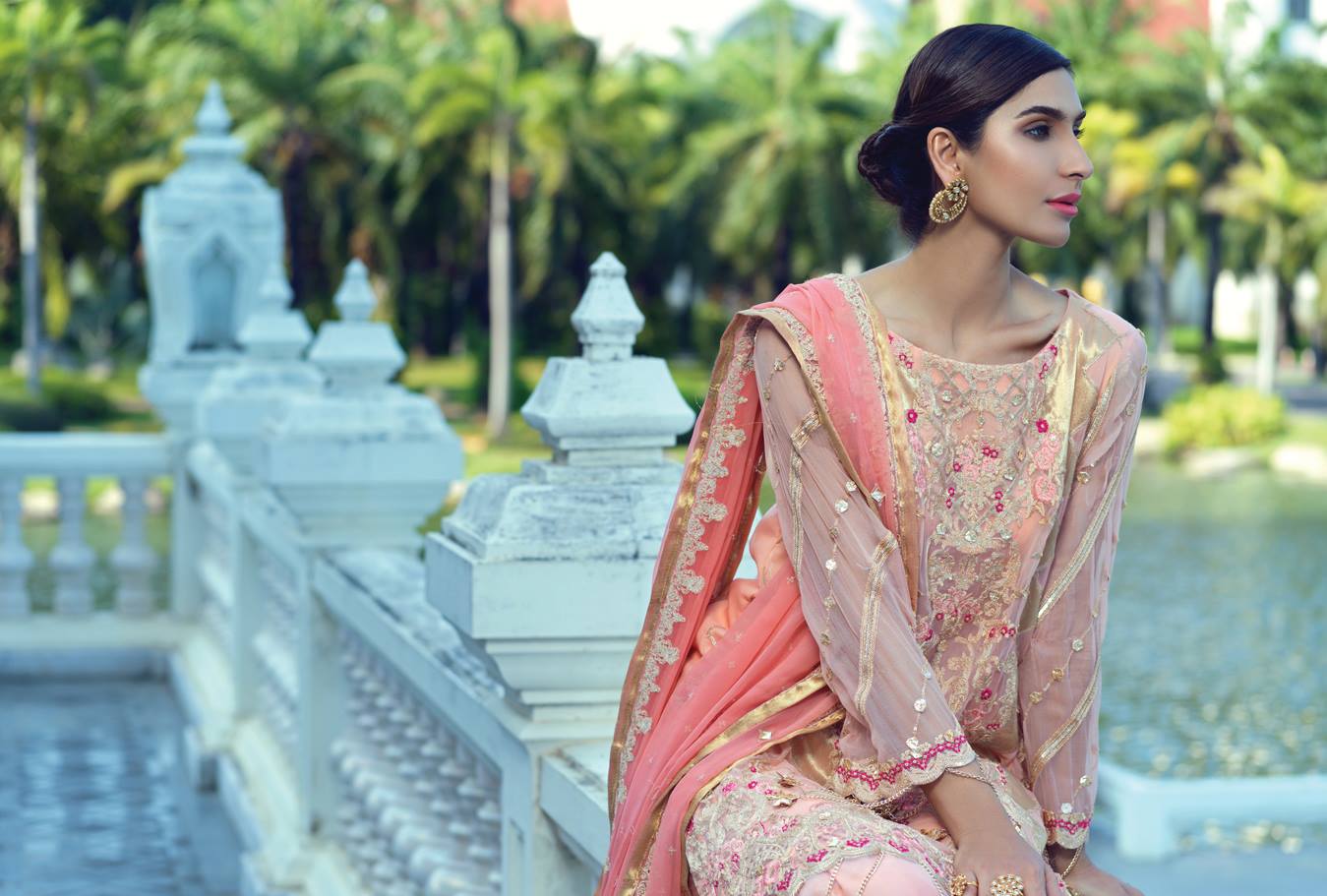 Price: Rs 8495/-
This article includes:
Embroidered Chiffon Shirt with Hand Embellished Gota Work – 3.25 Yards
Embroidered Dupatta with Hand Embellished Gota Work – 2.73 Yards
Dyed Inner Lining – 2 Yards
Dyed Grip Trouser – 2.65 Yards
Embroidered Border Lace on Tissue: 30" (Front & Back) – 02 Pieces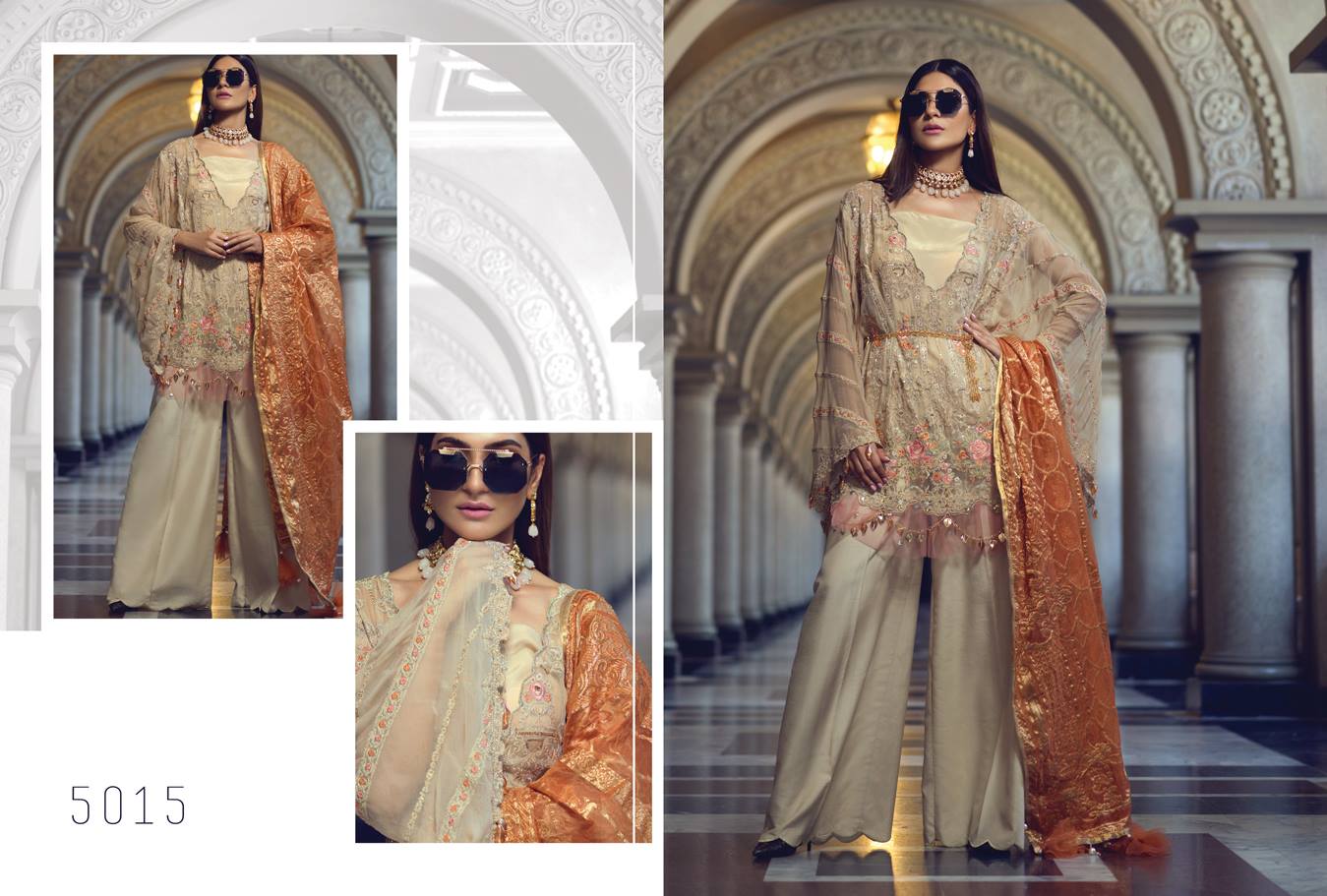 Price: Rs 8495/-
This article includes:
Embroidered Dyed Chiffon Shirt with Sequins – 3.25 Yards
Dyed Fancy Jacquard Dupatta – 2.73 Yards
Dyed Inner Lining – 2 Yards
Dyed Grip Trouser – 2.65 Yards
Embroidered Border Lace on Tissue: 30" (Front & Back) – 02 Pieces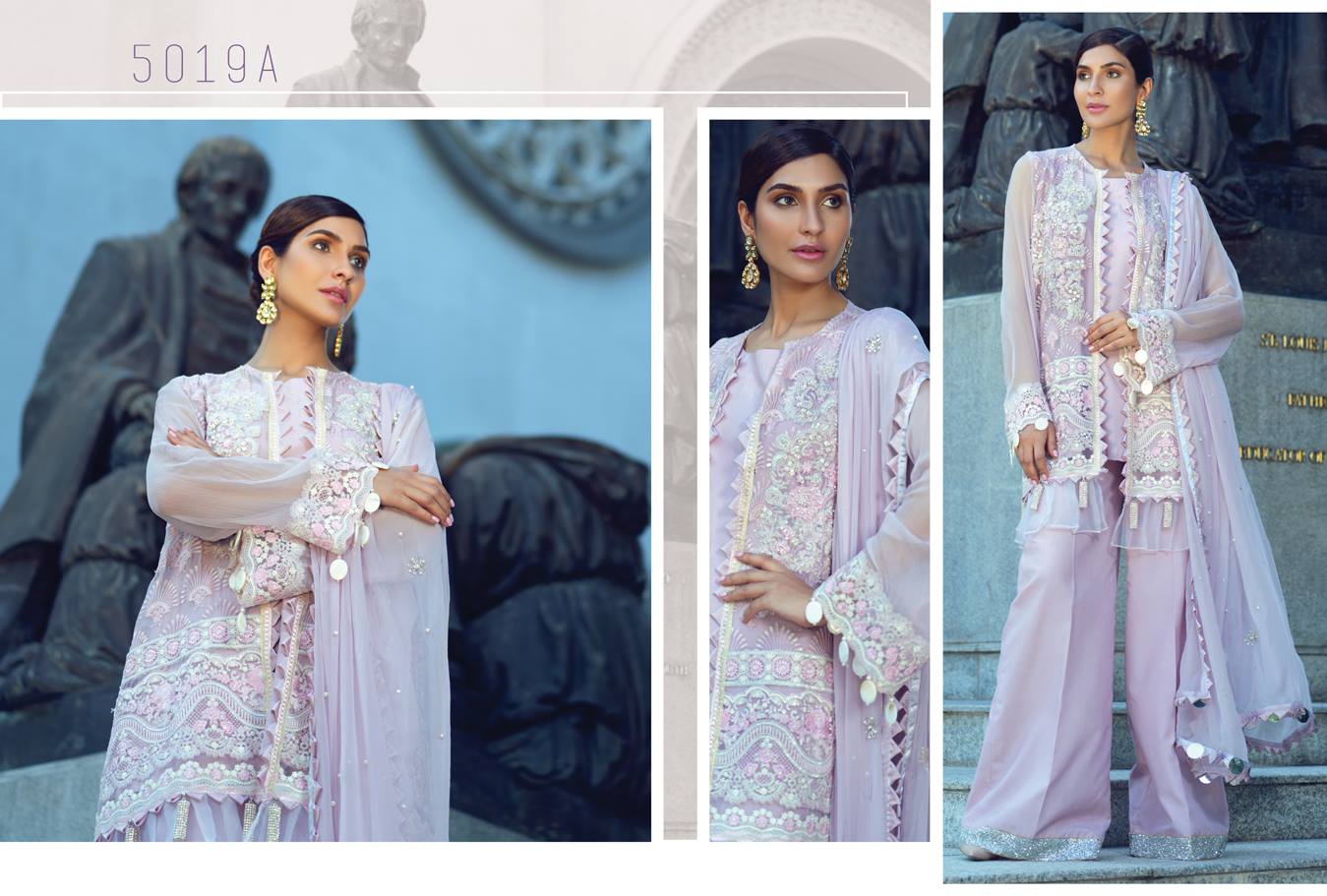 Price: Rs 8,495/-
This article includes:
Embroidered Dyed Chiffon Shirt with Sequins – 3.25 Yards
Dyed Chiffon Dupatta with Hand Embellishment – 2.73 Yards
Dyed Inner Lining – 2 Yards
Dyed Grip Trouser – 2.65 Yards
Embroidered Border Lace on Tissue: 30" (Front & Back) – 02 Pieces
Embroidered Neckline on Tissue with Hand Embellishment – 01 Piece
Embroidered Sleeve Lace on Tissue with Sequins: 40" – 01 Piece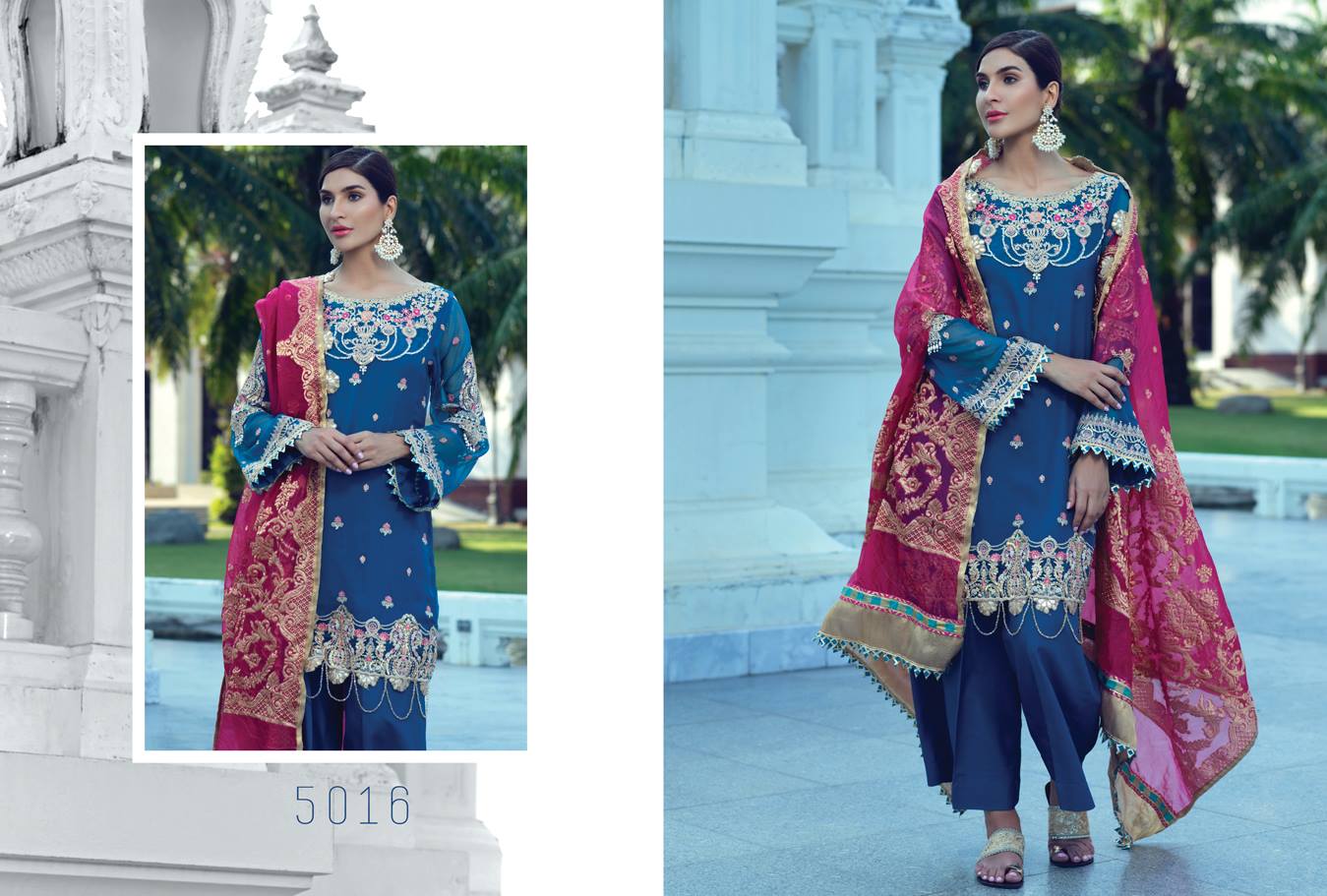 Price: Rs 7995/-
This article includes:
Embroidered Dyed Chiffon Shirt with Sequins – 3.25 Yards
Dyed Fancy Jacquard Dupatta – 2.73 Yards
Dyed Inner Lining – 2 Yards
Dyed Grip Trouser – 2.65 Yards
Embroidered Border Lace on Tissue: 30" (Front & Back) – 02 Pieces
Embroidered Neckline on Tissue with Hand Embellishment – 01 Piece
Read More: First Look Mbroidered Eid Collection 2019 By Maria-B