Suffuse Collection At Fashion Pakistan Week W/F 2017
Sana Yasir showcased latest bridal wear collection at Fashion Pakistan Week W/F 2017 in wide range of traditional Pakistani bridal wear dresses with latest cut and style. Suffuse's line-up of heavily-embellished glitter-infested silver ensembles were tasteful and well-cut. Designer Sana Yasir clearly has a penchant for embroideries and her finishing aren't too bad either.
What Suffuse direly needs to do now is to develop a distinctive signature of its own. While the designs are sure to attract in heavy duty business, there are many other labels that have presented silver on silver work in the past.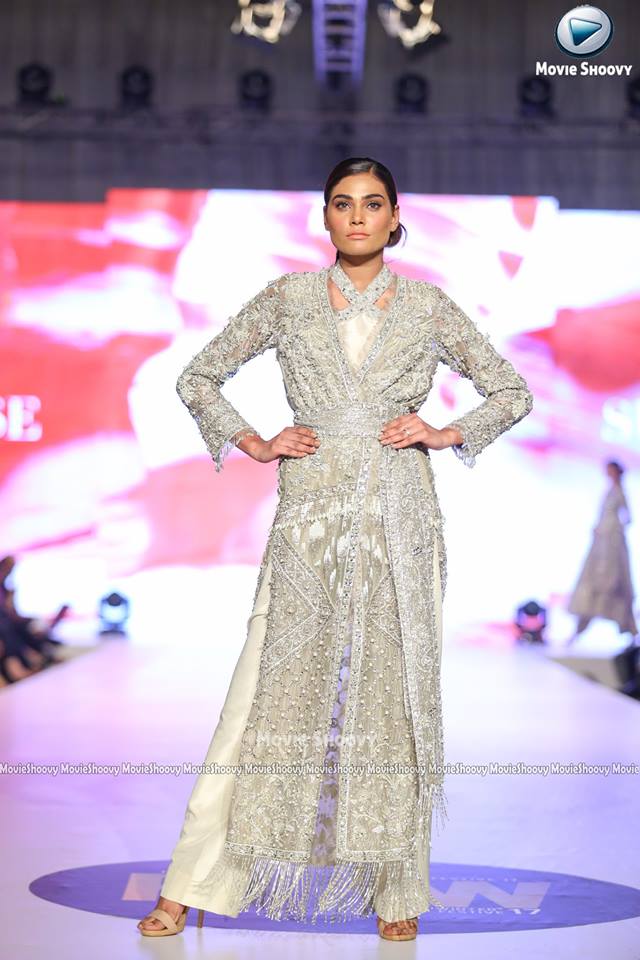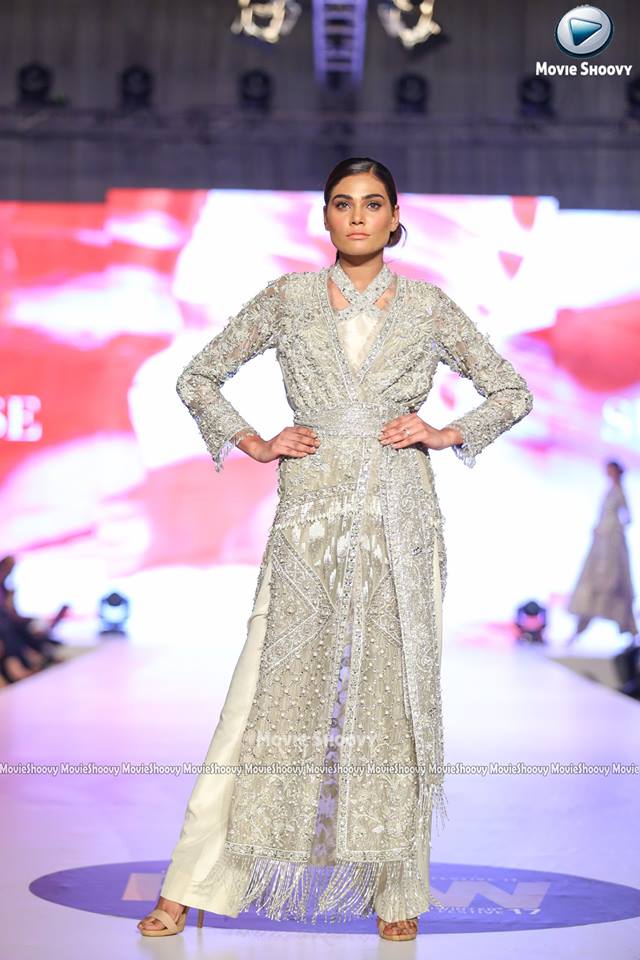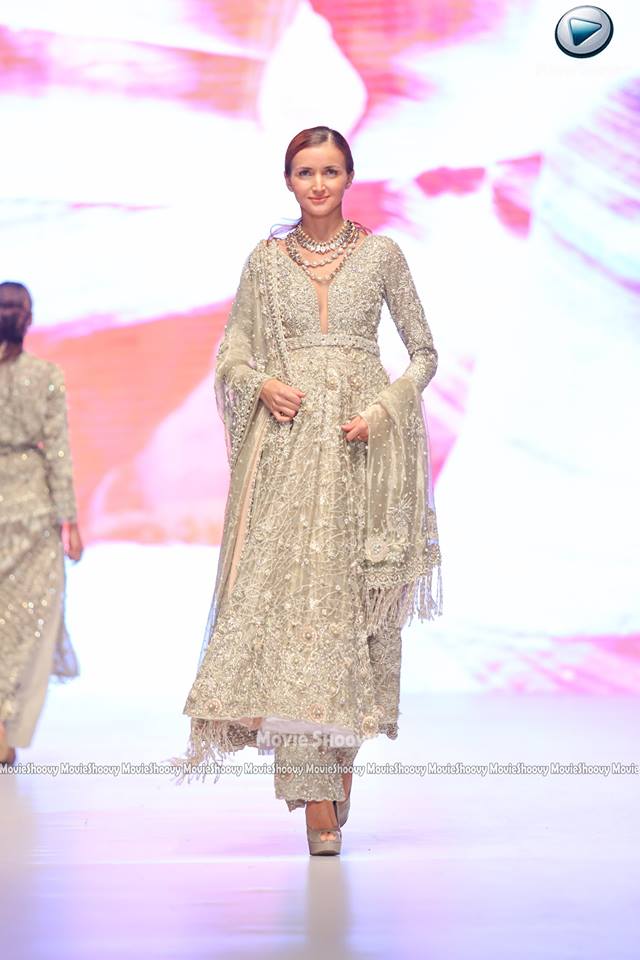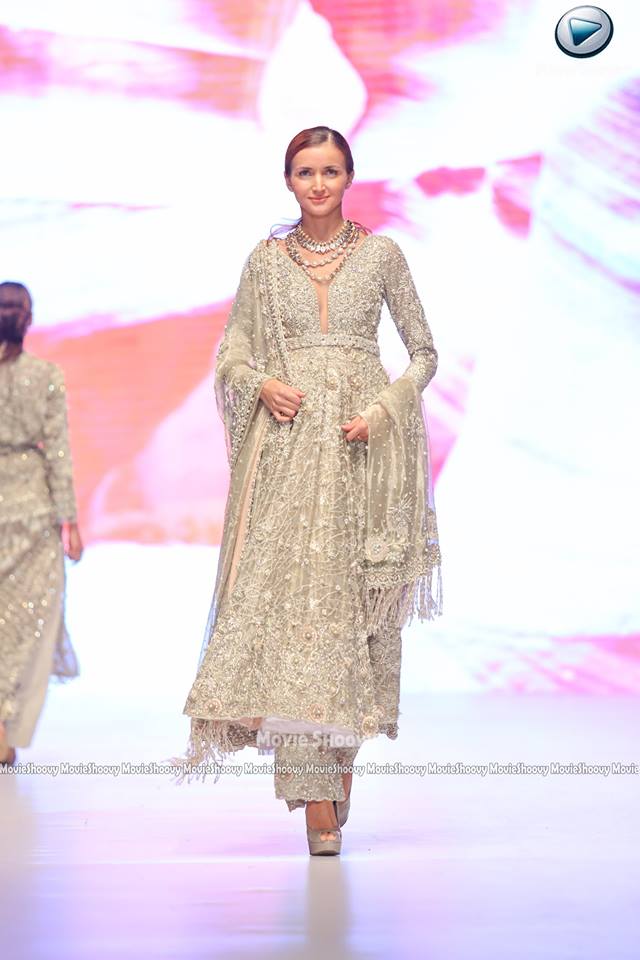 May You Liked: