Tena Durrani Introducing Bridal Dresses Collection 2019
Tena Durrani leading and famous fashion designer in Pakistan introducing latest Bridal Dresses for wedding season 2019 in chic and elegance designs with traditional style. Tena Durrani one of the best artist in Pakistan introducing wide verity of women clothing for every occasion especially Summer Lawn, Formal Wear, and Bridal wear also in unique ideas or setting up some new trends in women clothing.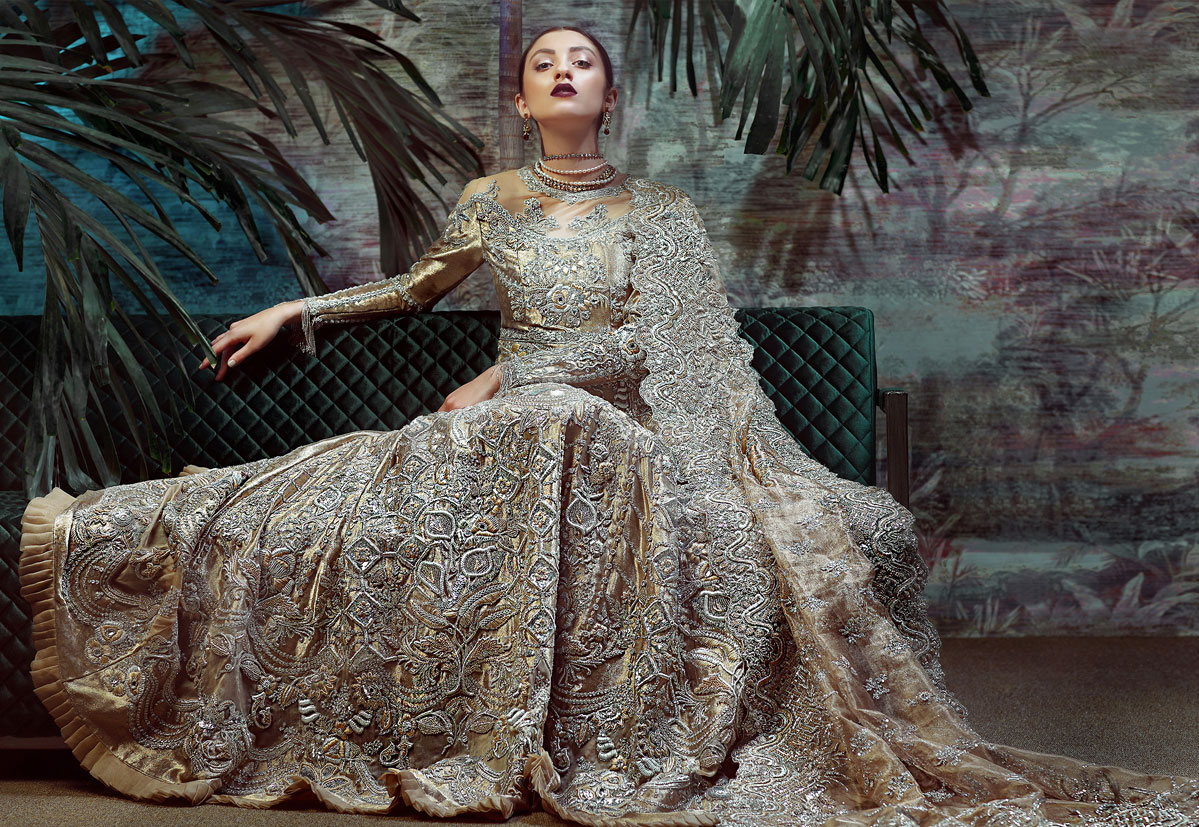 Here we bring Tena Durrani Bridal Collection 2019 for you, as accepted the latest bridal dresses collection of Tena Durrani have very unique and chic designs to make your wedding day special or giving you prominent look on your wedding  day. Rich embroidered dresses with sophisticated embroidery make these Bridal dresses so gorgeous or Tena Durrani also giving some dramatic cut and style. Each bridal dress have a different story, a sensational fashion introducing with rich embellished dresses to giving festive look. Teens Durrani is a renowned female fashion designer of Pakistan who creates innovative patterns of formal, semi-formal dress collections for Men and women. The clothing series by this designer is so chic and up to the modern fashion techniques. Embroideries, Kashmiri works, artistic prints, adornments, stonework, glass work, Motifs and ma, other such embellishments are seen in each set. She is a bridal expert and layouts exciting stocks getting huge fame nationally and internationally due to her bridal collections.
May You Like:
PRISM
Sleeveless gown with heavy embellishments and appliqués. Longer length of the shirt from the back. Paired with a silver dhaka pajama with embroidered borders and trellises with handwork embellishments. Sheer net dupatta with large sequin chan and worked borders on four sides.
May You Like:
Tena Durrani Latest Bridal Collection 2019 contain almost every type of bridal dress or have very unique variety in bridal wear dresses. From modern to ancient with traditional cuts and patterns. 'Wedding lehenga and gowns are the main dress lines these days so here she has very beautifully showcased the Fancy and embroidered shirts, dupatta and lehengas. Long maxis with dabka, sequin, 3D flower work further decorated with pearls, crystals and Motifs. The coloration pattern is just according to the current line of colors like peach, off white, purple, baby pink, tea pink, pea green, cream white, red with skin, sky blue with sea green and much much more to giving you wide selection. So here are some sensational bridal wear ideas for you every bride want to wear something unique or elegance on wedding day or want to look unique then others. And every bride have selected bridal wear very carefully or have a selective choice for each day of wedding. So here we are trying to provide you something very unique and sophisticated wedding wear ideas for your wedding day. hope you like or want to wear Tena Durrani Latest Bridal dresses on your wedding day.
MUSE
Heavily handworked embellished peplum with cut out sleeves. Voluminous lehnga has intricate handwork of sequins beads resham crystals. Sheer dupatta with handworked border on all four sides with small floral motif chan and jaal work.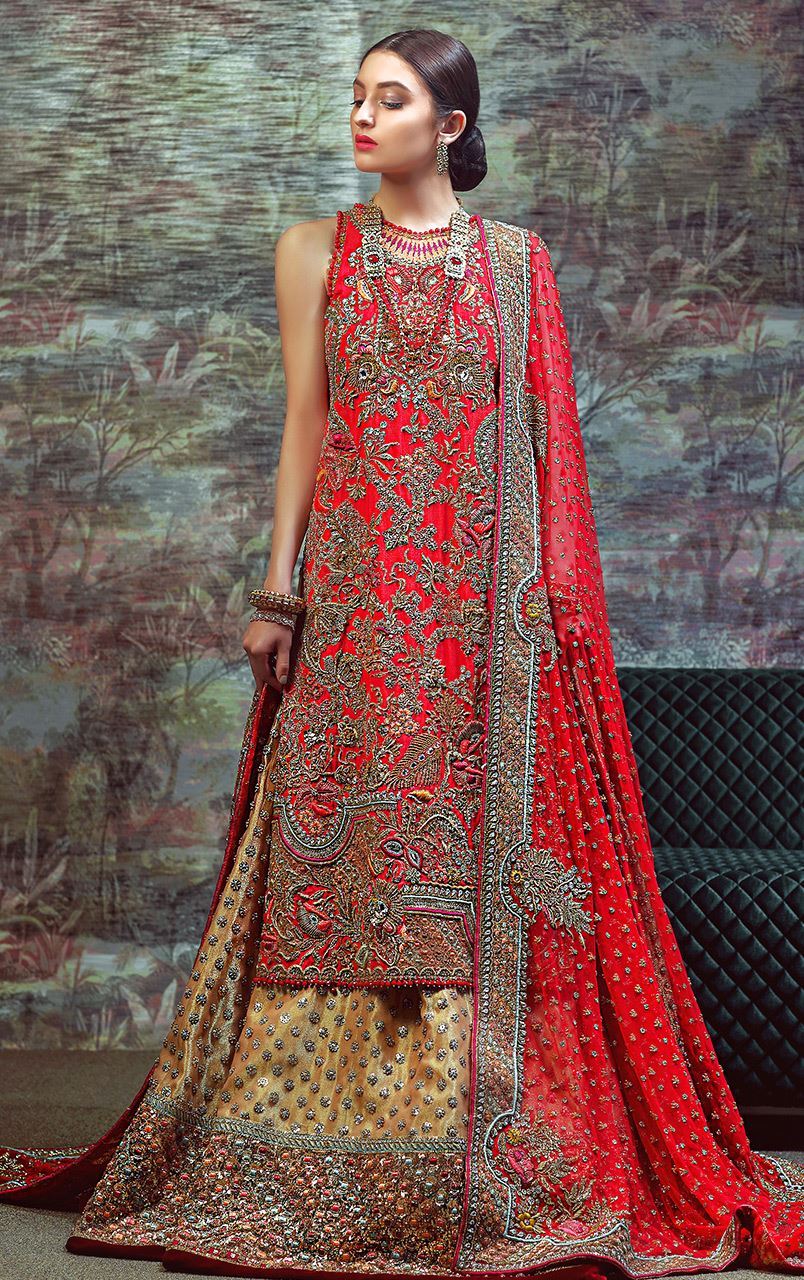 ROYAL SCEPTRE
Red sleeveless long shirt completely handworked with dabka naqshi crystals resham stones and beads work. Gold mesuri lehnga with small floral booti chan and broad handworked border. Red dupatta with hand worked borders and chan.
MIRAGE
Ice blue bridal dress with heavy Swarovski crystal detailing along with beads sequins resham and jaali motifs. Net dupatta with four sided borders with scalloping and small floral booti chan. Ice blue lehnga with embellished handworked border.
AMBER LIGHTS
Rose Gold sleeveless bridal dress with front open cut. Heavily handworked with  crystals beads resham and sequins. Intricately handworked rose gold lehnga with crystals beads resham stones. Net dupatta with bead chan and handworked borders on all four sides.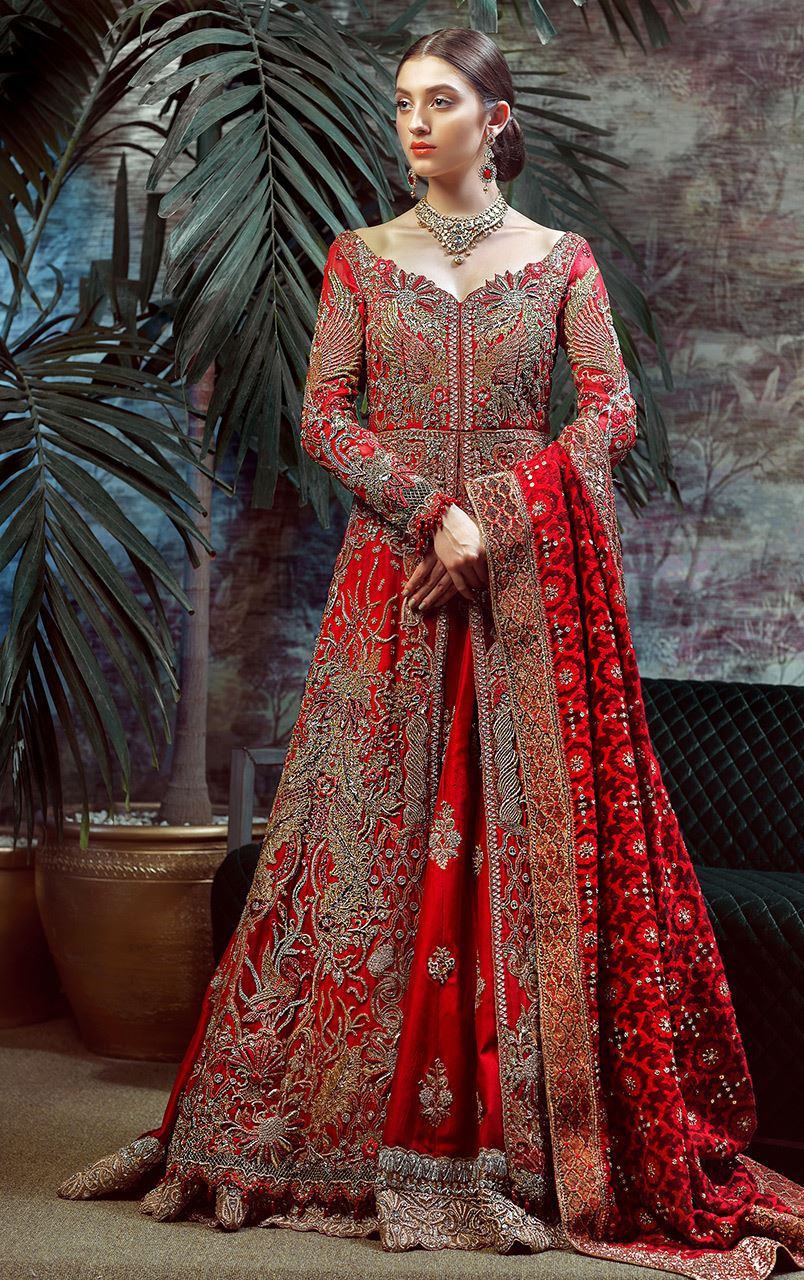 RED BERYL
Red bridal bodice dress with full sleeves and front open slit. Beautifully handworked with dabka naqshi resham crystals beads stones. Drop stone finishing on scalloped edges of shirt. Red lehnga with scattered floral booti chan and broad handworked borders on hemline. Red jaal fabric with kamdani chan and worked borders all round.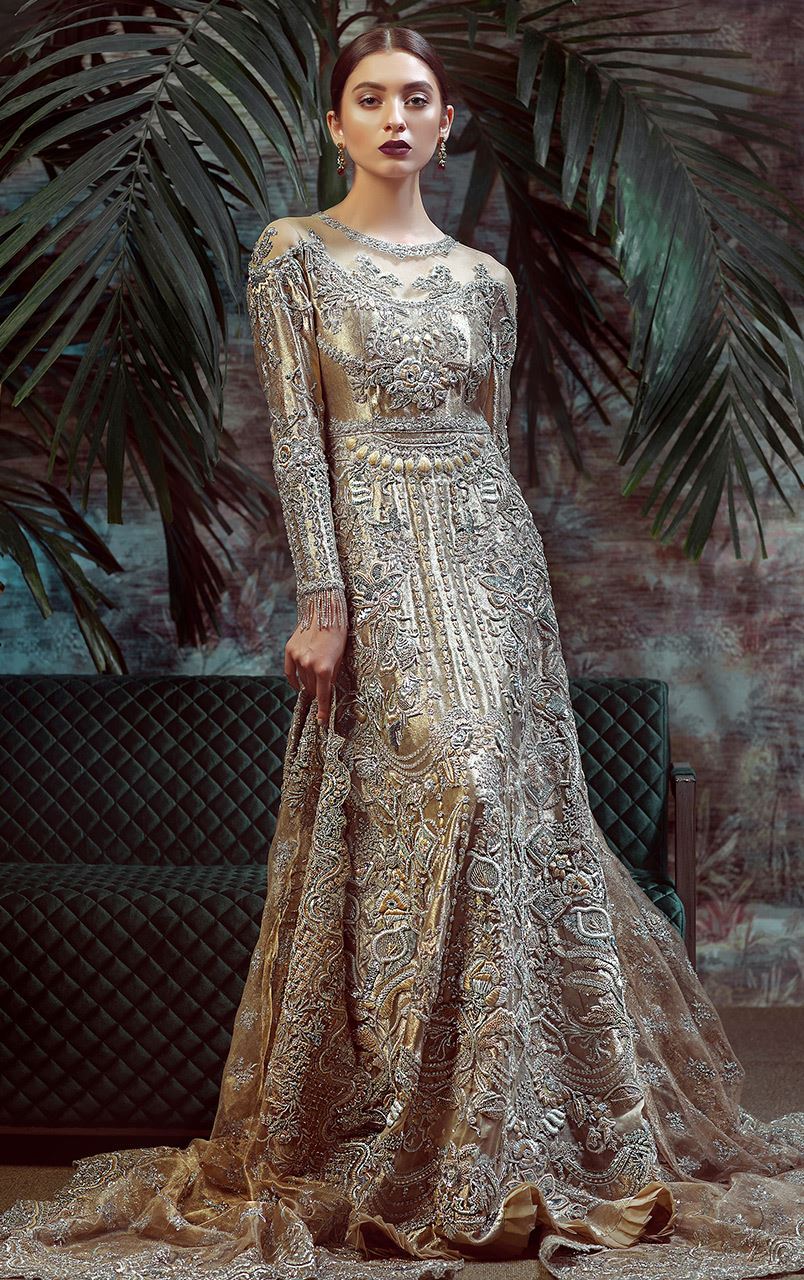 MOONDUST
Champagne gown with net detailing on neckline and embellished with intricate handwork of silver sequins, resham, crystals and dabka. Beautiful dupatta with handworked four side borders and floral booti chan.
COSMO
White bridal shirt heavily embellished with resham beads pearls stones. Tassel retailing on sleeves. White mermaid cut lehnga with embellished border. White net dupatta with scalloped edges worked with pearls beads crystals etc.
May You Like More:
About the Designer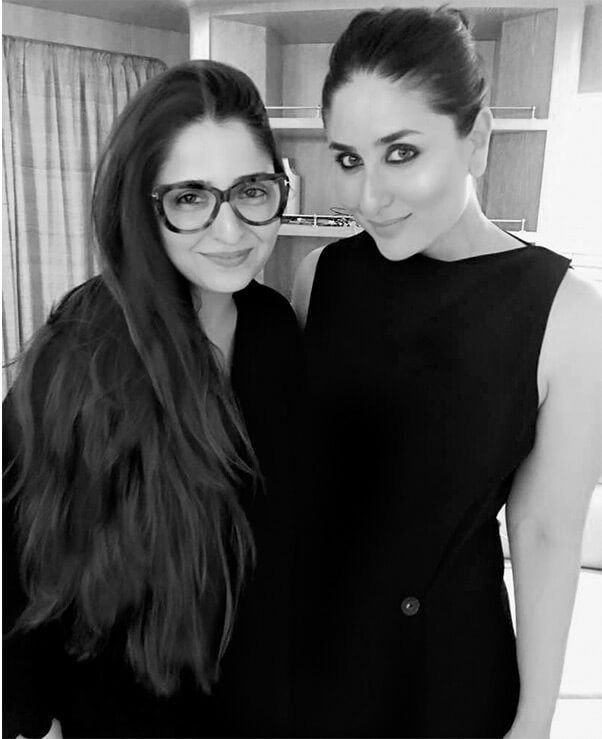 Tena Durrani a leading and top fashion designer in Pakistan or also have a huge popularity due to very unique and ideological fashion sense. Tena Durrani bridal wear dresses are most famous in young girls because Tena Durrani make every dresses with amazing fashion sense and dramatic pattern with rich embroidery with modern cut and style. Tena Durrani is the complete designer creating casual wear, bridal couture, and formals since 2005. Her source of inspiration is art and architecture from the ancient Mughal period that defines the roots of our traditions. Her collections are fluid, always changing to ensure individuality and brimming with vibrant, rich colors and embroidery patterns that are extensively sampled to perfection before being used in her designs.
Tena is the guiding force of the company in terms of creative direction. She personally designs every product the company makes & ensures that customized pieces for clients are produced up to her standards. With over 8 years of experience in the industry, Tena is one of the few designers who does not rely heavily on assistants to produce collections. Her passion for her work results in the designer churning out new collections every six weeks; a rare and highly respectable quality in our design industry.
Tena works with a spectrum of fabrics from cotton, voile, chikan and jacquard, to karandi chiffons, silks, cotton net, French net and other pure materials. She is fond of working with intricate back motifs and uses both urban and classic silhouettes. She is renowned for her exquisite Resham embroidery and color shading in her creations.