A leading men fashion designer Arsalan Iqbal introducing Groom Collection at Bridal Couture Week 2019. Arsalan Iqbal Collection name – Classics 1.0 This collection is a first of its 3 part series titled as 'Classics 1.0'. It's an amalgamation of the brand's strengths and recent forays into the creation of innovative textiles combined with time honored embroidery techniques. Designer prides himself in using the best of yarns and hand-weaving their own fabric.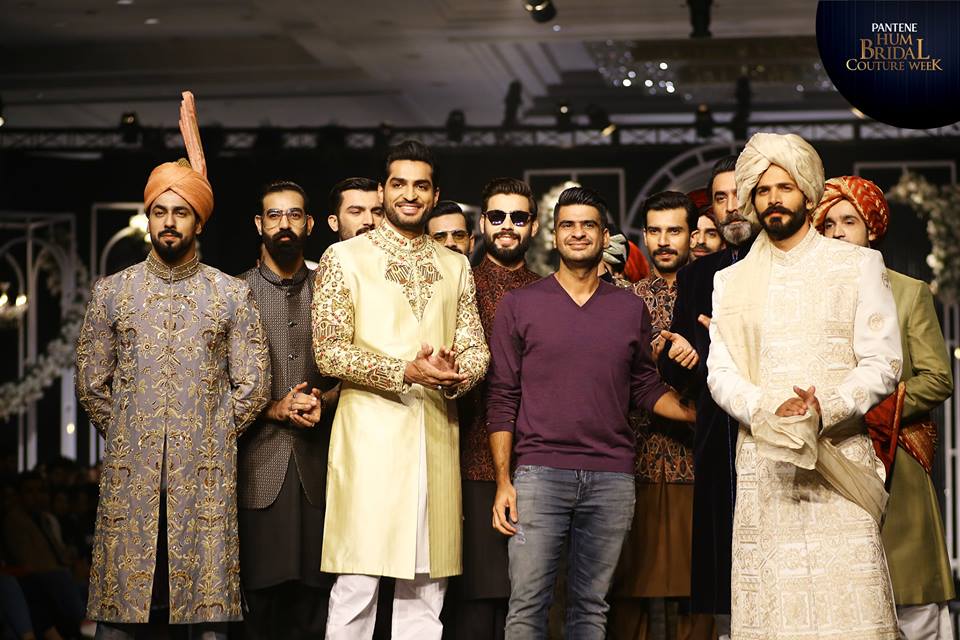 The collection also features a fashion video showing the painstaking lengthy process they go through every day to provide the best of the fabrics. These classic designs are curated into timeless capsule of sherwanis, jackets and kurtas. Embroidered to pinpoint perfection and cut to precision. The collection is structured to epitomize masculinity and grace. Fabrics used are soft silks, rich brocades, plush velvets, oppulent jamavars and finest of gabardines.
Collectively enhancing the male form. The palette runs from the deepest of Blues reminiscent of the ocean and a bevy to bright greens and reds in embroidery, with Sandstone, Gold and Burnt Ochre providing an harmonious accompaniment to the Amber, Maroon and Spring Leaf Green. All embellishments have been painstakingly hand done in the most delicate of Zardozi, padded for a Bas-relief effect. This collection celebrates the energies of abundance, performance and pride.