Romantic Musings" By Tabassum Mughal At BCW 2019
Tabassum Mughal presenting Romantic Musings bridal collection at the stage of Bridal Couture Week 2019. Tabassum Mughal a well known and chic fashion designer in Pakistan also introducing amazing clothing ideas for women, also presenting Bridal wear Party Wear Formal Dresses, casual wear also. Women love her work because Tabassum Mughal create sophisticated clothing trends with marvel embroidered pattern combination with modern cut and style. This time Tabassum Mughal on the stage of Bridal Couture Week introducing latest ideas of stunning bridal wear. Romantic Musings Bridal Collection presenting at the BCW 19 in wide range of elegance designs with dramatic embroidery pattern. Look below some magnificent designs from Romantic Musings Bridal Collection By Tabassum Mughal.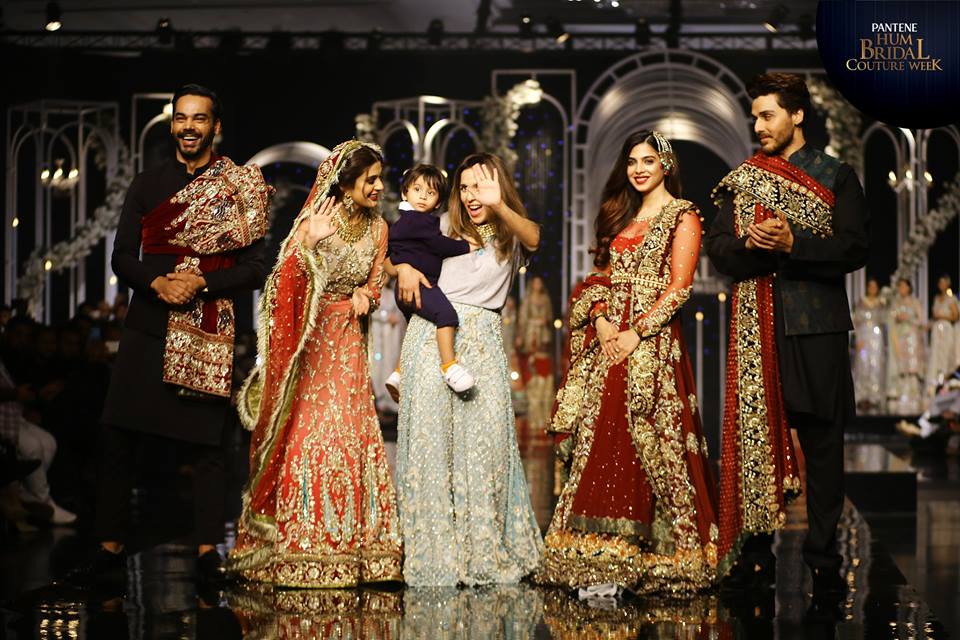 Romantic Musings' Innovative fashion designer and bridal couturier Tabassum Mughal's artistic showcase 'Romantic Musings' for the 16th Edition of Pantene Hum Bridal Couture Week is Mughal's fifth bridal collection presented on this prestigious platform. 'Romantic Musings' is bifurcated into two distinct lines; offering a contemporary capsule for the modern bride and an indubitably classic rendering for the more traditional newlywed; presenting young brides myriad options for their big day. Buoyed by fine craftsmanship; a play with nuanced contrasts; a Bohemian spirit and a deep-rooted Victoriana vibe, while tapping into the innate individuality of every bride who believes in fairytale weddings; the exquisitely intricate and richly enchanting collections are pure unadulterated visions of dream-like opulence and grandeur. Using a medley of rich sumptuous fabrics including net, cotton net,, pure Atlas jamawaar juxtaposed with airy lace and end-noted with voluminous tulle;, these are transposed onto one-piece gowns, wedding robes with overskirts, voluminously- hemmed dresses and peplum tops paired with lehngas for the contemporary capsule; and farshi ghagra cholis and lehnga cholis end-noted with lengthy dupattas for the traditional bride. Playing with a variation of subtle and rich hues 'Romantic Musings' opts for contrasting soft, dainty pink, peach , ivory , dove grey and powder blue for the contemporary line, embellished with a mix of opulent, handcrafted vintage floral motifs rendering a regal aura fit for an empress. Conversely, the traditional capsule is imbued with rich hues including deep maroon, blood red, royal blue, emerald green and burnt sienna, embroidered with inspirational motifs from the royal courts of the Mughal epoch and choice vintage ornamentation. The inventive designer offers her signature bridal capes and introduces unprecedented undefined necklines for romantic modernity and whimsy; gharara pants with a higher mid-thigh runch, rendering an elevated and leaner silhouette; as well offering versatility with gowns with detachable overskirts that can be worn post- wedding for myriad evening soirees. Finally, long, traditional Gothic bridal opera coats imbued with edgy dark romance offer pure drama. Be prepared to be dazzled by Tabassum Mughal's richly opulent and versatile 'Romantic Musings' showcase with its emphasis on modern bridal and trousseau wear that will leave one in a fairytale-like reverie.