A great news for Asim Jofa fans your favorite designer Asim Jofa introducing Velvet Collection for winter 2019 in 6 amazing designs with rich embroidered pattern to giving you festive look. Asim Jofa Velvet Collection 2019 is classy in appeal, sumptuous in detail and ethereal to the seasoned beholder. Asim Jofa is one of the best and leading fashion designer in Pakistan introducing various trends in women clothing with sophisticated style.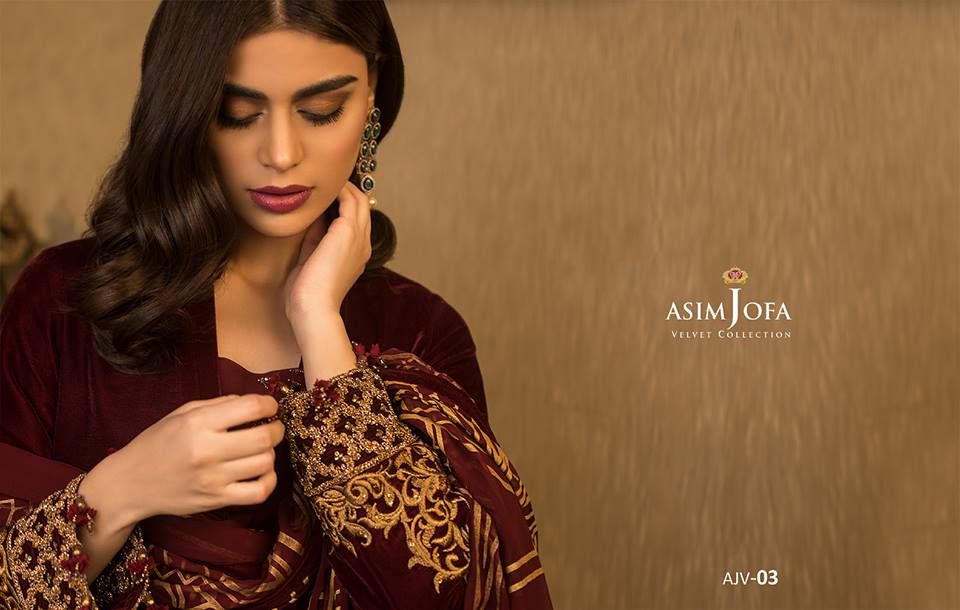 Latest Winter Collection 2019
Velvet Collection by Asim Jofa is all you need this winter festive season to add royalty to your wardrobe. Baronial embroideries with a dash of adornment are the focal point for this collection. A collection that makes you believe that less is more! Asim Jofa says"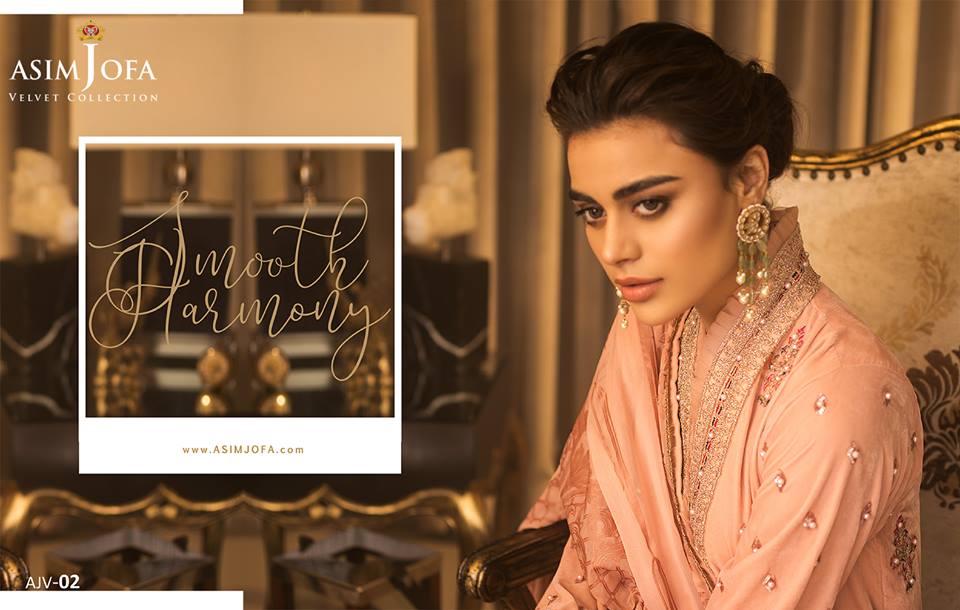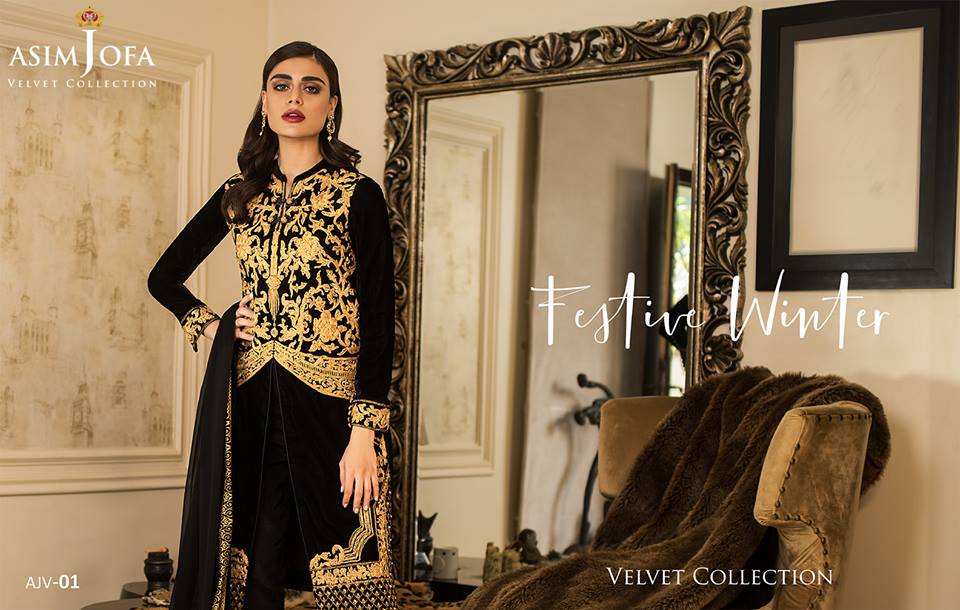 Asim Jofa brings a new fashion scene as it a much needed refresher. He has been applauded by international fashion awards as the best designer brand in 2012. Asim Jofa has a wide range of Lawn, Luxury Chiffon, Mysorie Chiffon, pret, silk, and for bridal wear also in unique and elegance ways. So for this winter 19 Asim Jofa introducing another stunning collection in high quality velvet fabric enrich by sophisticated embroidery with unique cut and style. Asim Jofa Velvet Collection 2019 consisting off six stunning design for your festive need. All designer are gorgeous or have a different story to make your days luxury with style.