Aisha Sadya showcasedJewels of Secret Garden Bridal Collection at the stage of Pakistan Leading fashion event Bridal Couture Week 2019.
Jewels of Secret Garden amazing creation by Aisha Sadya such a sensational bridal wear dresses in chic designs to giving you prominent look on your wedding day. See some amazing design below presenting by Aisha Sadya at BCW 19.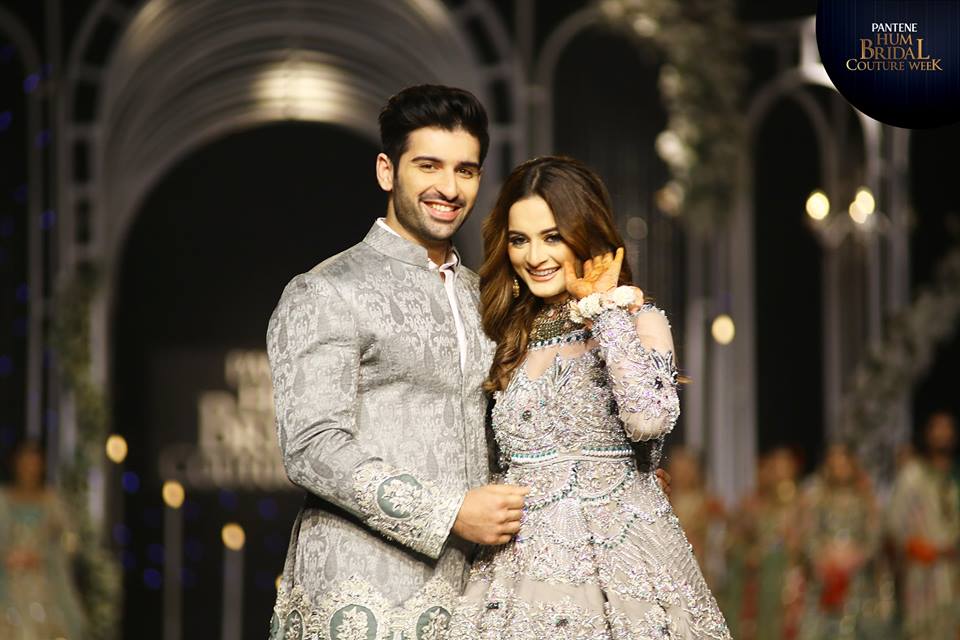 Aisha Sadya Design House:Jewels of Secret Gardens inspired by a fairy tale; a love story between a prince and his beloved. The prince, out of love for this enchanting and alluring girl who has no interest in the wealth of the world, creates the most beautiful garden in existences a place for them to meet and as a symbol of his love for her.He brings plants and flowers from all over the world in all the colors that an eye can perceive. Attracted by these exotic and rare flowers, birds, bees and butterflies of amazing hues and patterns flock around the secret garden.He fills the walkways with smooth tiles made from precious stones. He peppers the garden with fountains of the clearest waters and gives his beloved the jewels that nature grows everyday, the jewels that are as priceless as his love for her. The colors for the collection come from the fauna and flora of this exotic secret garden. The motifs and designs are inspired by the birds, tiles and flowers. So here is complete catalog of Jewels of Secret Garden Bridal Collection by
Aisha Sadya introducing at BCW 19. PK Vogue bring all update from runway of Bridal Couture Week 2019 so stay with us for more updates.