Baroque Introducing Chantelle Embroidered Chiffon Collection 2018
Baroque is a well known Party wear clothing brand or also famous in Pakistani women due to creative embroidery designs and latest cut and style. So for this wedding season Baroque introducing latest party dresses collection for women in 10 adorable designs and very unique and artistic embroidered pattern. Fully fancy and luxury embroidered dresses has presented in eye catching colors combinations. Baroque also presenting striking styles and luxury embroidered work of this latest Chantelle Chiffon Collection 2018. The whole collection also have a unique designs and hemline, neckline, sleeves and bottom of trousers have adorned with chic embroideries. In addition, many dresses of this Chantelle Embroidered Chiffon Collection 2018 has further enriched with embroidered borders and patches with magnificent style. So don't be missed this collection or buy your favorite dresses before ending of stock. Here we giving you all information about this collection as well. so hope this you like our effort or keep visiting PK Vouge your favorite fashion information place so like us on Facebook or stay with us for more details about clothing trends in Pakistan. 
Product Derails: 
Embroidered Front 0.66 Yard
Embroidered Side Panel 0.36 Yard
Plain Back 1.00 Yard
Embroidered Sleeves 0.72 Yard
Embroidered Sleeves Patch 1.10 Yards
Embroidered Front & Back Patch 2.00 Yards
Embroidered Dupatta 2.64 Yards
Silk Trousers 2.50 Yards
Price Rs.8,350.00
So this collection now available at all leading women clothing stores across Pakistan or you can buy this collection online at our online clothing store. For Buy this collection online kindly contact with us at +92-300-6530821.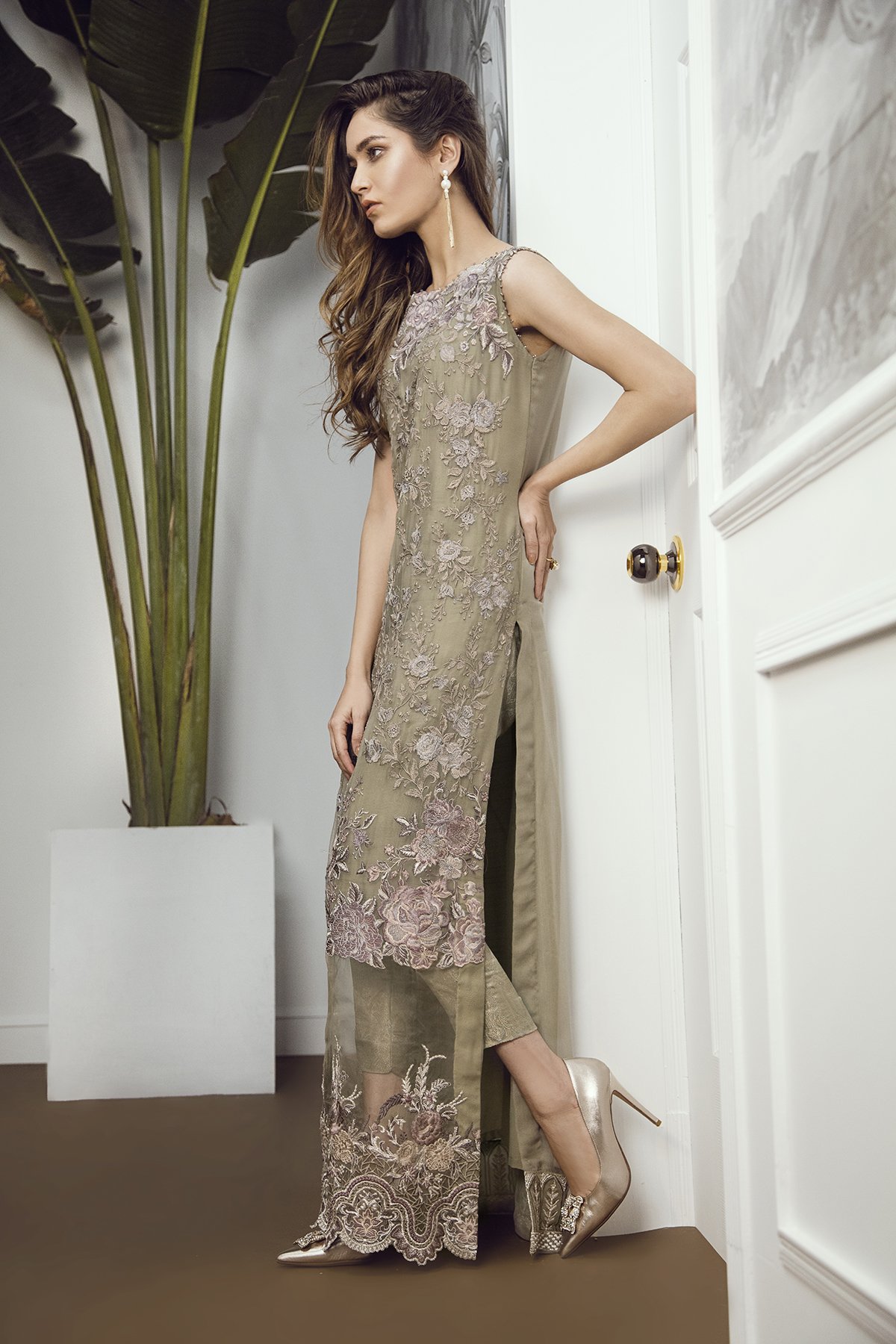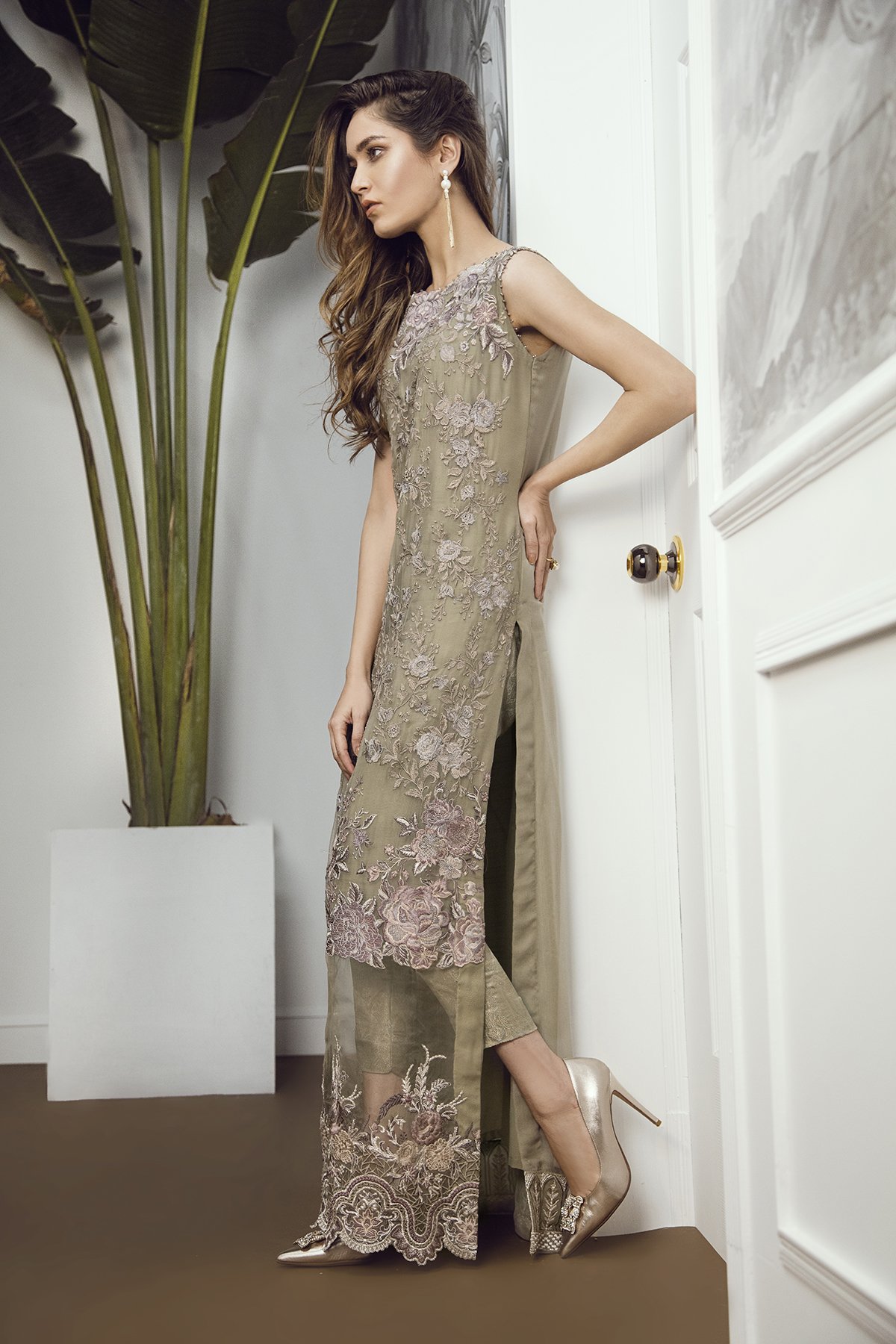 May You Liked More: