Emaan Adeel Presenting Bridal Collection 2019
Emaan Adeel Bridal Collection 2019 launching very soon in 5 amazing rich embellished dresses with traditional cut and style. Emaan Adeel is a creative and have very unique fashion sense or introducing magnificent clothing for girls. Emaan Adeel also introduced a formal clothing range for Pakistani girls in adorable designs for sophisticated and chic women's.
Read More: Buy Resham Ghar Luxury Collection 2019
So this wedding season 2019 Emaan Adeel going to launched very first Bridal wear collection for women. Emaan Adeel Bridal Collection 2019 introducing in 5 contemporary designs in rich embroidery or eye catching colors. Every dresses of this collection have a dramatic embroidery pattern or modern cut and style. Dresses embellished with traditional embroidered work like thread work or Tilla work in unique ways. Stitching idea is very unique like Pishwash or Lehenga style also giving your stunning and prominent look then others. There is sequinned Chiffon with light & delicate pastel combination in this beautiful and latest collection for wedding season. This collection features with interesting mix of colors and patterns that will make you stand out on every occasion.
Read More: Buy Kalyan Designer Embroidered Collection Vol-2 2019
So here we published a complete catalog for our beloved visitors, look below or hope you like Emaan Adeel Bridal Collection 2019 or wear your favorite dresses on next wedding function. The collection will be available very soon at all leading clothing stores across Pakistan. Look or Enjoy wedding season 2019 with glamours style or Emaan Adeel.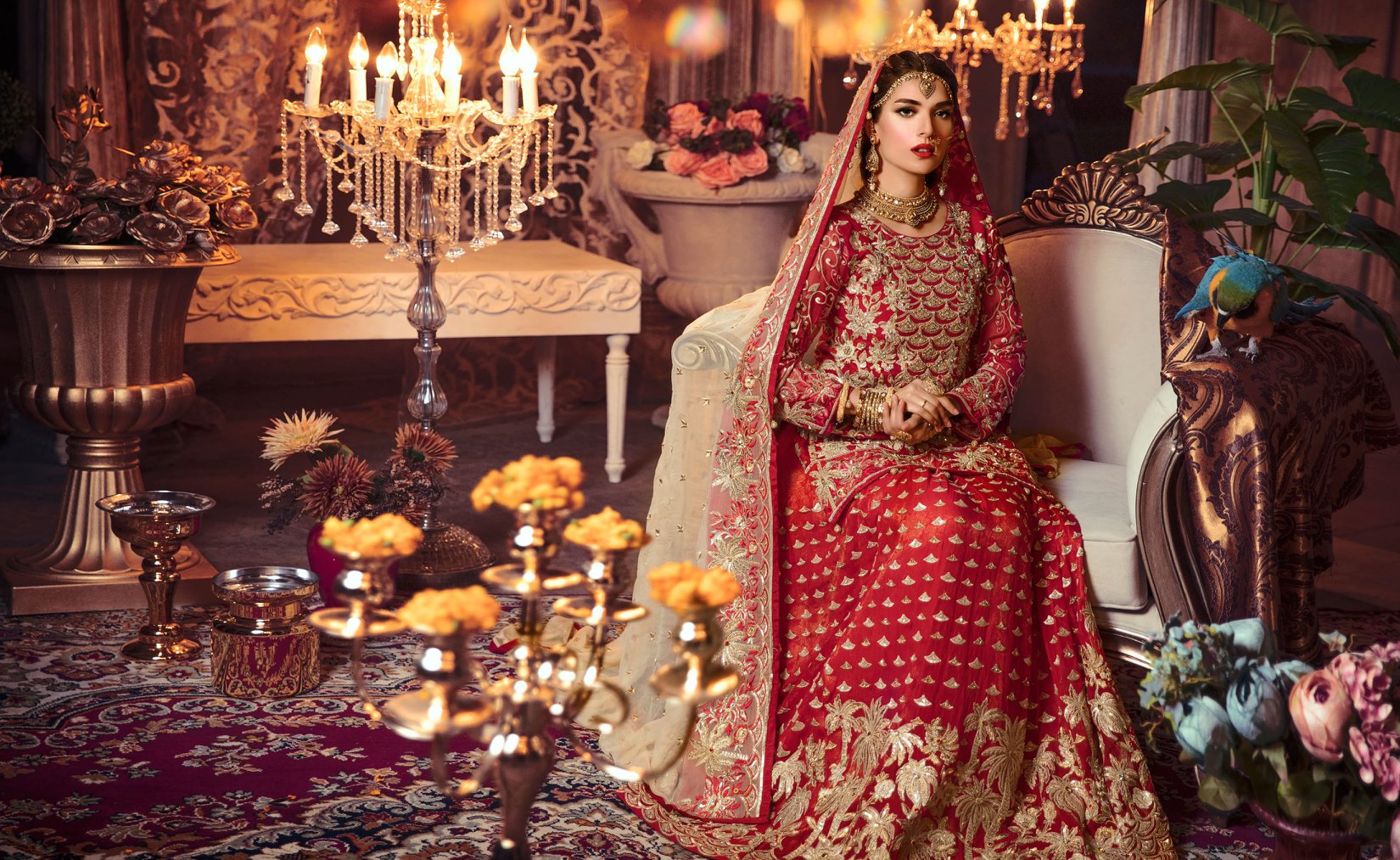 A stunning rich embroidered bridal wear with heavy embroidered Lehenga definitely give you prominent look on your special day. Shirt embellished with gorgouse floral pattern, same like Lehenga and dupatta have amazing work to enhance your glamour and style. Mostly girls like to wear Red dress on her wedding day so i hope you like this one for you special day.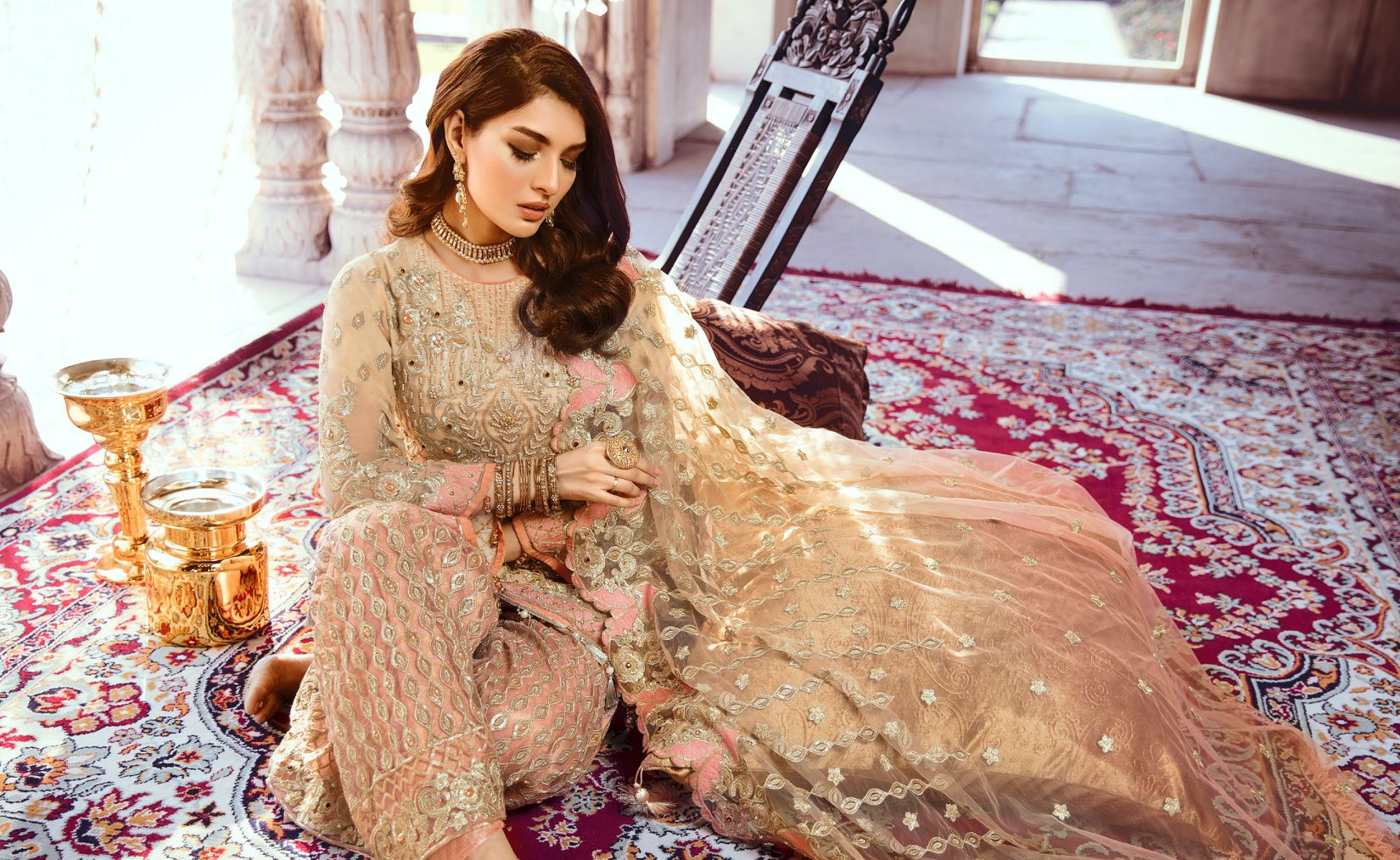 Another amazing creation by Emaan Adeel, a sophisticated color with dramatic embroidery make this attire stunning. A rich embroidered shirt with same heavy embroidered straight trouser or matched dupatta giving you aggressive look on your occasions. So look some other amazing designs below or enjoy your festive days with latest fashion trends. Like our Facebook page for staying update about latest clothing ideas.
Read More: Nostalgic Climax Collection By Imrozia Premium