Faiza Saqlain Bridal Collection At BCW 19
Shehnai" Bridal Collection By Faiza Saqlain introducing at Bridal Couture Week 2019. Presenting a chic bridal collection with sophisticated ideas by Faiza Saqlain sensational embroidery make these dresses gorgeous.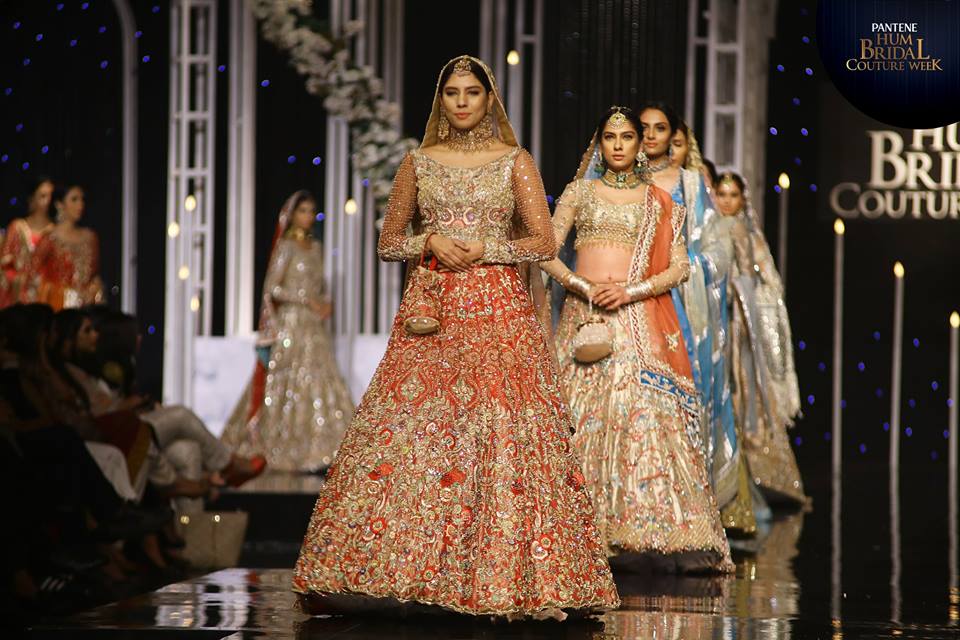 Shehnai Bridal Collection Faiza Saqlain By aims to celebrate the radiance and glory of women in our wedding celebrations. It is an amalgamation of grace, exuberance and tradition. The feeling of elegance and extravagance is enhanced by the use of lustrous silk and shimmery tissue fabrics which are heavily encrusted with pearls, sequins and stones. These delicately crafted numbers are filled with artfully arranged metallic threads in alluring compositions with silhouettes which do not depart from the collection's true essence of splendor and heritage. Shehnai Bridal wear by Faiza Saqlain breathes the ultimate poise and tradition embodied in a woman. So one of the best participation in Pakistani fashion industry by Faiza Saqlain. Here is complete catalog of latest bridal wear collection by Faiza Saqlain presenting at Bridal Couture Week 2019. hope you enjoy the stunning creation of Faiza Saqlain.