Heem Collection At FPW W/F 2017
HEM's take on formals screamed 'high street'. The dashes of silver, pretty pastels, tasseled hems, dresses and tunics were pretty enough to sail right off retail racks, come Eid or wedding season. There was nothing new about the collection though.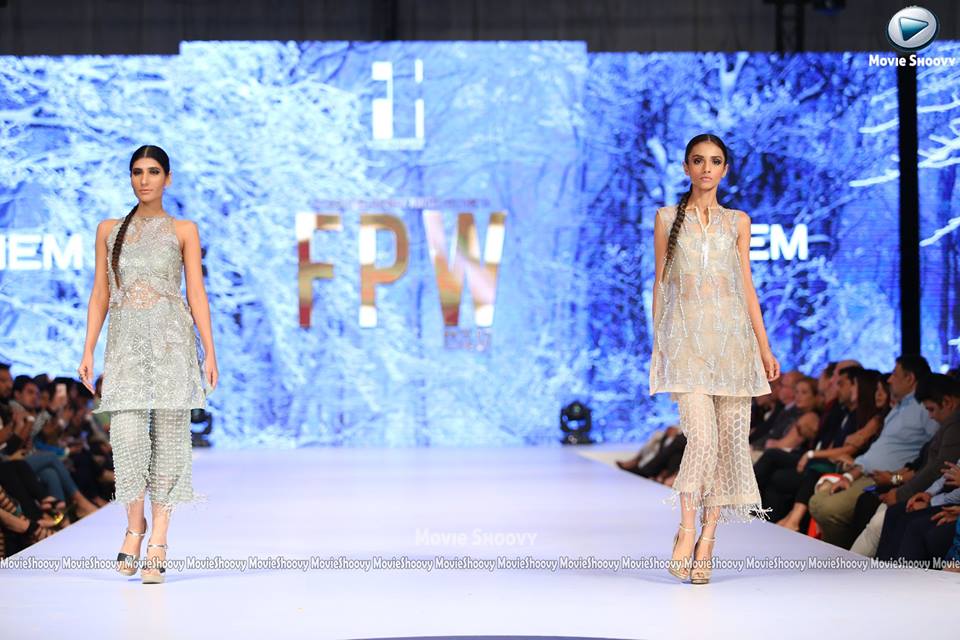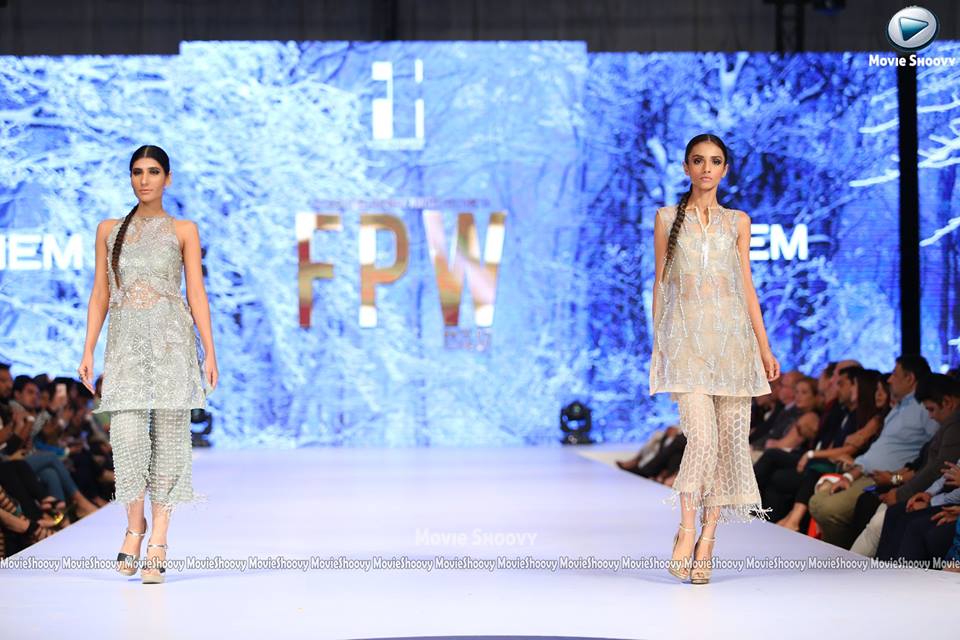 It is important to note here that a lot of brands seem to equate skin show with cutting-edge fashion. A great collection may veer towards the risqué but there needs to be much more to it. The designers at HEM seemed to be making this error, presenting the same old silhouettes but making sure that a fair amount of skin peeked through.
May You Liked: