Maria B Going To Launched Eid Collection 2019
Girls Update your fashion on this Eid,, one of the best and leading fashion designer of Pakistan Maria B Presenting Eid Collection 2019. A chic collection for sophisticated women to make your festive days stunning. Maria B  a innovative name in women clothing also introducing magnificent trends with glamours style. So here is another collection for your festive wardrobe. A luxury lawn collection introducing by this brand. So let's have a look some details about Eid Lawn Collection of Maria B.
Read More: Mina Hasan Luxury Lawn Eid Collection 2019
What do you think about latest Eid collection of Maria B? Recent year the designer have launched Mbroidered chiffon collection on Eid days but on this Eid Maria B announced to launched Lawn collection on upcoming Eid 2019. But one more thing on this eid Maria b introducing 2 collection for eid occasions. One for women and girls and one collection for baby girls in stylish frocks and other formal dresses for Eid. So here we have published Maria B Eid Lawn collection 2019. Maria B is a versatile designer and her designs are famous among the Pakistanis all over the world because of her unique approach to traditional dress designs.
Read More: Orient Textile Eid Collection 2019
Maria B Eid Lawn Collection consisting of 3 pcs embroidered dresses with printed dupatta and trouser in 10 marvel designs those defiantly inspire you. Rich embroidered dresses with elegance prints and cut work giving a unique look to these dresses. All dresses of this collection have different story or make by amazing fashion sense. Also have some really innocent ideas of stitching do you notice some thing? Nowadays Shararaa is a most trending trouser or become with lawn. Same like maria b presenting plazo pant with some dresses these really looking awesome.
Hope this collection become a most famous collection by young girls and women. So lets have a look here we published complete catalog of Maria B Eid collection 2019. Hope you like these dresses or want to change your style on this Eid. This collection of Maria b now available at all leading clothing stores soon or become online at maria b Official website. But Pk vogue bring this collection online for our beloved customers so order your dresses at +92-300-6530821 or get your dresses stitched with our professional tailors.
Read More: Buy Qalamkar Noor-E-Chasham Eid Collection 2019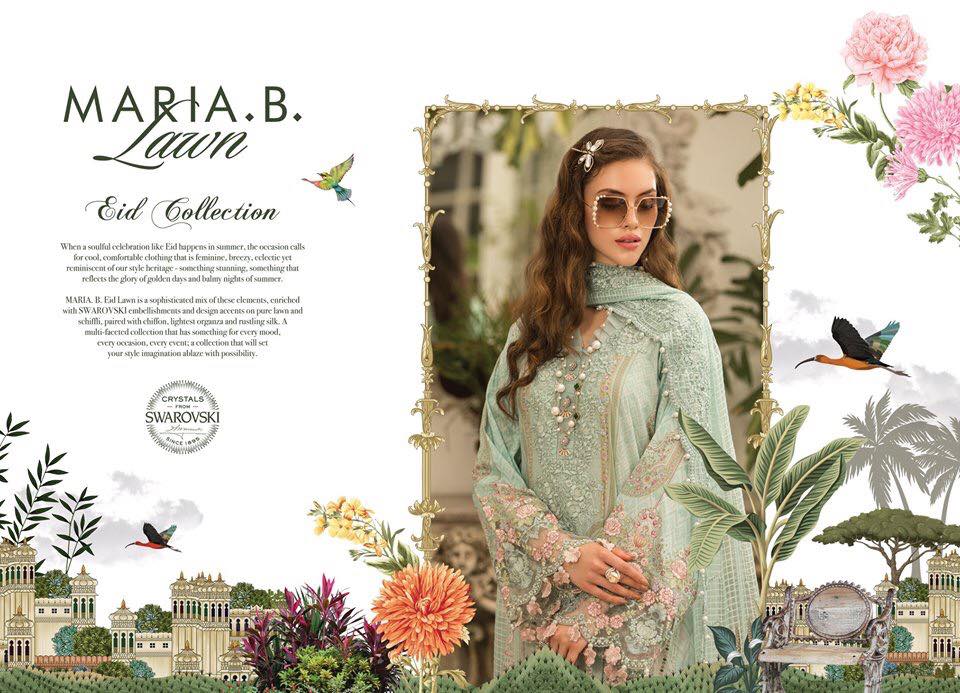 Product Details: 
Printed front, back and sleeves
Embroidered neckline
Embroidered ghera patti
Embroidered and embellished ghera Patti with pearls
Embroidered sleeve patti
Printed trouser
Embroidered trouser patch
Organza embroidered dupatta
Embroidered dupatta pallu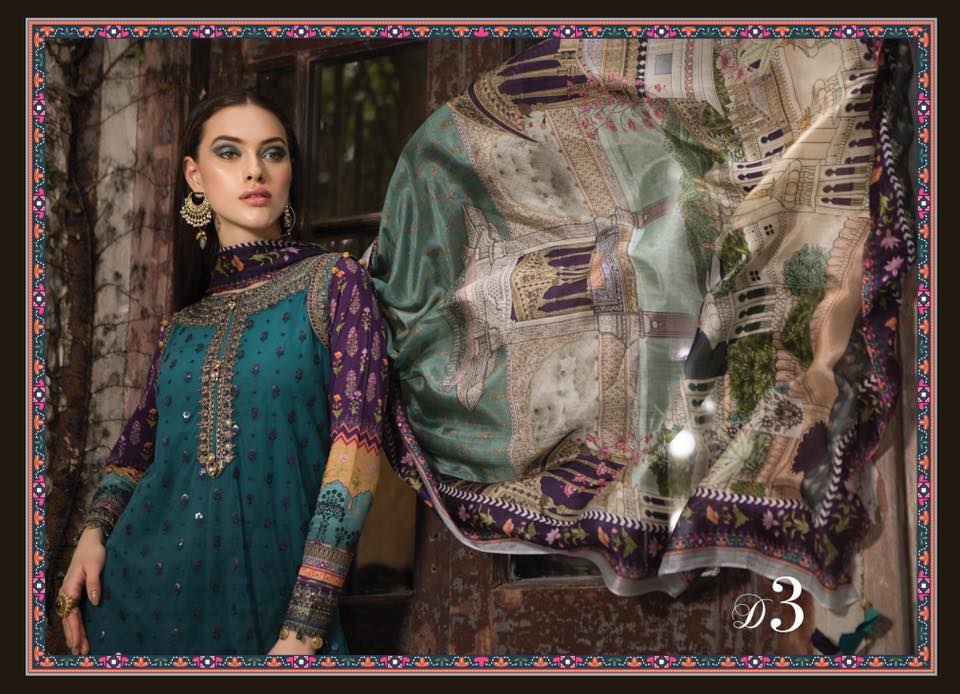 Product Details: 
Net embroidered front
Net embroidered back
Printed sleeves
Dyed undershirt
Embroidered neckline
Embroidered ghera patch
Embroidered ghera patti 1
Embroidered ghera patti 2
Embroidered sleeve patti
Cambric trouser
Embroidered trouser patti
Printed silk dupatta
Embroidered shoulder patch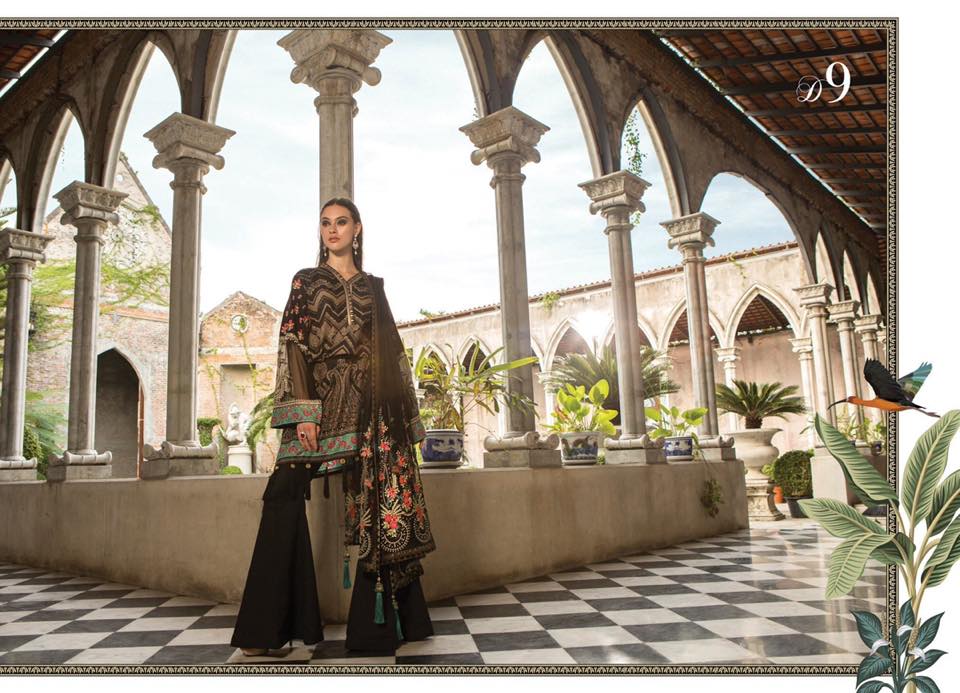 Product Details: 
Net embroidered front
Net embroidered back
Printed sleeves
Dyed undershirt
Embroidered neckline
Embroidered ghera patch
Embroidered ghera patti 1
Embroidered ghera patti 2
Embroidered sleeve patti
Cambric trouser
Embroidered trouser patti
Printed silk dupatta
Embroidered shoulder patch
Read More: Muzlin Luxury Eid Collection 2019 By Sana Safinaz