Motifz Introducing Luxury Chiffon Collection 2019
Motifz Luxury Chiffon Collection 2019 available now on all leading clothing store or Motifz Outlets across Pakistan. Motifz Luxury Chiffon consisting off 10 chic designs embellished with fine and marvel embroidery to giving you festive look. Motifz is adorable clothing brand in Pakistan also introducing wide range of casual, and formal wear dresses for women according to latest fashion trends. So this time Motifz introducing magnificent Luxury formal wear collection for chic women.
Read More: Dewan-e-Khas By Embroyal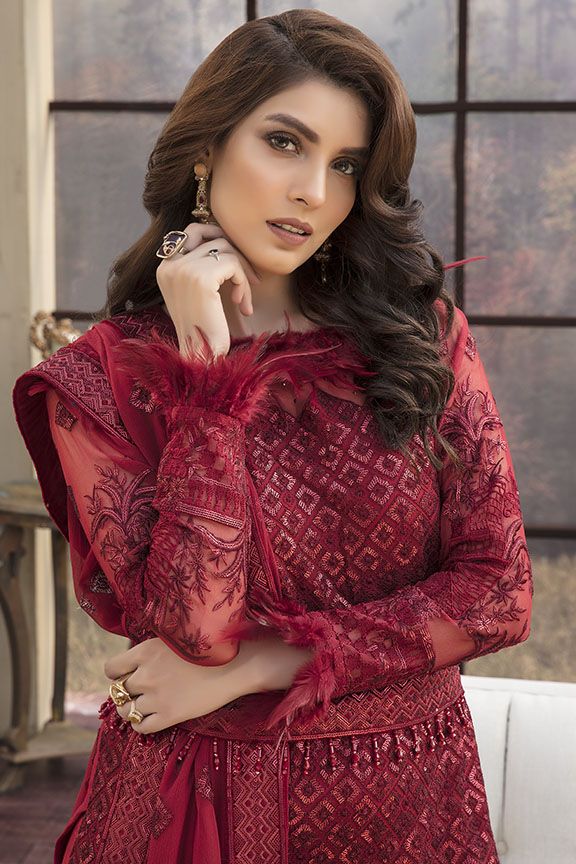 Read More: Bemberg Chiffon Collection 2019 By Motifz
Motifz Luxury Chiffon Collection 2019 consisting off 10 stunning designs in 3 piece embroidered dresses including embroidered dupatta and trouser. All dresses have gorgeous rich embroidery on shirt and neckline on high quality Crinkle chiffon. Embroidery work so fine or colors combination are also stunning to giving you prominent look in parties or others functions. You can buy these dresses in very economical price range start from 12990/- pkr to 15990/- pkr, quality is so amazing very soft and reliable fabric with high quality stuff. So here we published complete catalog of Motifz Luxury Chiffon Collection 2019 hope you like or giving you a sensible look in 2019.
Read More: Maryum Hussain Formal Collection 2019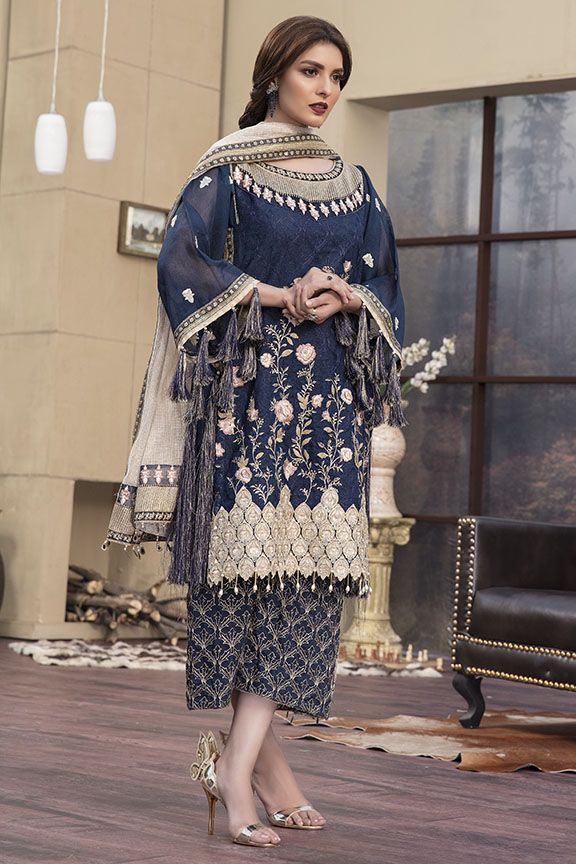 Product Details:
Embroidered Banarsi Net Jacquard Front 1 M
Embroidered Banarsi Net Jacquard Back 1 M
Embroidered Patch A For Right & Left Front & Back 2 M
Embroidered Patch B For Daman Front & Back 2 M
Neckline Embroidered Patch 1 Pc
Embroidered Banarsi Net Jacquard Sleeves 0.67 M
Zari Net Dupatta 2.5 M
Dupatta Embroidered Pallu Patch 2 M
Dupatta Embroidered 2 Side Patch 5 M
Embroidered Dyed Silk Trouser 2.5 M
Dyed Shirt Lining 1.5 M
Product Details:
Embroidered With Hand Embellished SIlk Net Front 1 M
Plain Silk Net Back 1 M
Embroidered With Hand Embellish Patch For Daman Front 1 M
Embroidered Patch For Daman Back 1 M
Embroidered Silk Net Sleeves 0.67 M
Sleeves Embroidered Patch 1 M
Embroidered Silk Net Dupatta 2.5 M
Embroidered Dyed Silk Trouser 2.5 M
Dyed Shirt Lining 1.5 M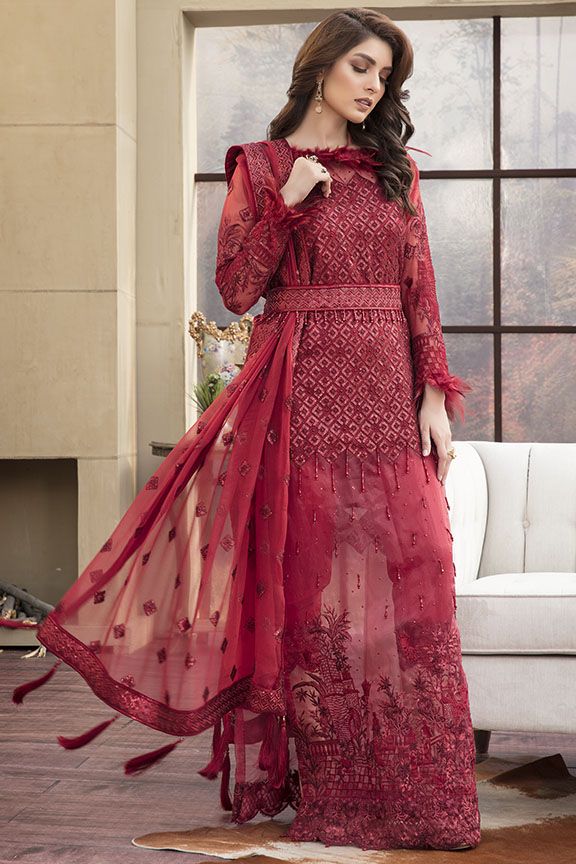 Product Details:
Embroidered Pure Crinkle Chiffon Front 1 M
Embroidered Pure Crinkle Chiffon Back 1 M
Embroidered Patch A For Daman Front 1 M
Embroidered Patch B For Daman Front 1 M
Embroidered Patch For Daman Back 1 M
Embroidered Pure Crinkle Chiffon Sleeves 0.67 M
Embroidered Pure Crinkle Chiffon Dupatta 2.5 M
Dupatta Embroidered Patch 4 Side 7.5 M
Dyed Silk Trouser 2.5 M
Trouser Embroidered Patch 1 M
Dyed Shirt Lining 1.5 M
Read More: Zainab Chottani Wedding Collection 2019