Honey Waqar Introducing Embroidered Chiffon 2019
Honey Waqar Embroidered Chiffon 2019 launching on  8th of February nation wide. A marvel collection with rich embroidery or very unique stitching designs introducing by Honey Waqar. A mind blowing and sensible fashion introducing in this collection with modern look. Honey Waqar absolutely have amazing fashion sense or each time introducing magnificent clothing trends for chic women. She is highly creative, splendid designer, who is well known not only in Pakistan but also abroad. She believes that passion involves suffering and that when you love something passionately you are constantly seeking to surpass yourself, she believes that clothes should be made to glorify a women.
Read More: Rangoon Embroidered Chiffon Collection Vol-2 By Ramsha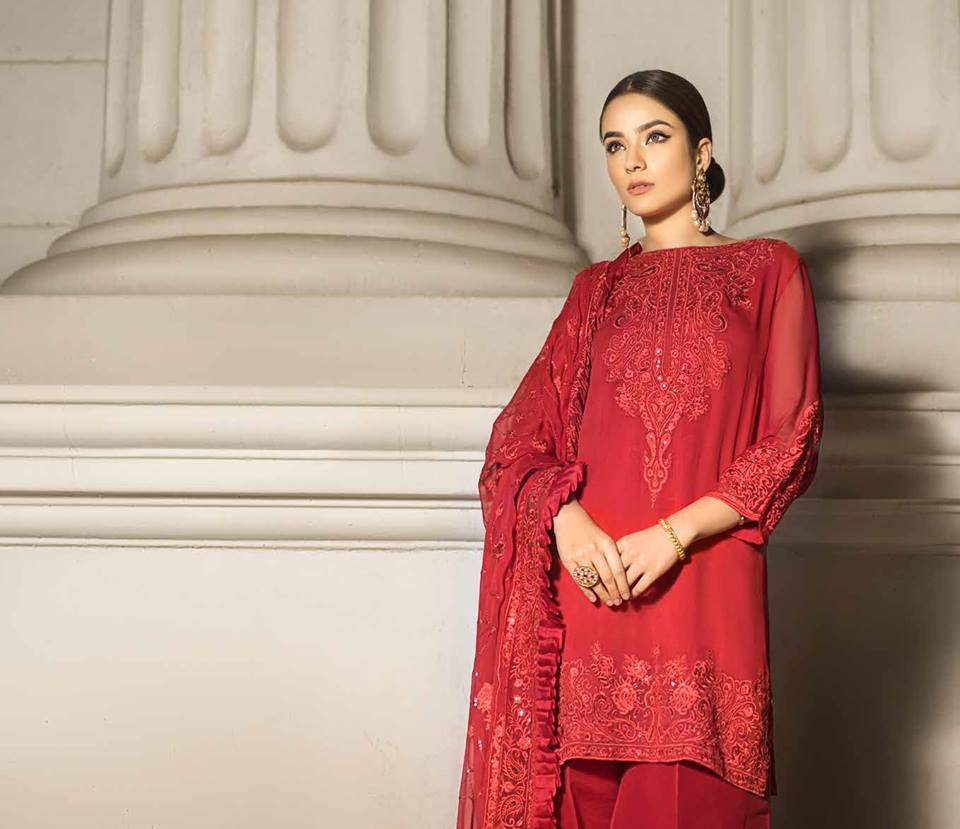 Read More: LadyLike Formal Collection By Xeniaformal
This time Honey Waqar introducing another amazing adorable collection for your festive need. Here we published Honey Waqar Embroidered Chiffon 2019 for you. This collection consisting of 3 pcs embroidered chiffon dresses including embroidered chiffon dupatta and plan trouser in different formats. All dresses have very unique cut and style with rich embroidery or embellished with tassel and beads. So have a look here i hope you like some dresses badly or want to make a part of your wardrobe. Enjoy winter 2019 with style or also grow your look with sophisticated clothing. Stay with us for more updates about latest collection of leading clothing brands of Pakistan.
Read More: Motifz Luxury Chiffon Collection 2019
Read More: Nostalgic Climax Collection By Imrozia Premium