Sania Maskatiya Bridal Dresses 2019
Sania Maskatiya bridal dresses 2019: A sharp mind and creative fashion designer of Pakistan Sania Maskatiya presenting latest bridal dresses for 2019. Sania Maskatiya become a leading fashion designer in Pakistan she also introducing amazing ideas in women clothing like formal, casual, pert, and bridal wear with western touch.
Sania Maskatiya also setting up some unique trends in Bridal wear with amazing handcrafted work with Zari, zardoze work, stone work or some latest techniques to Ornamental bridal wear. The design house engages in some of the best craftsmanship in Pakistan, coming from generations of artisans who have specialized and perfected their craft. Sania Maskatiya also represent her fashion at all leading fashion event of Pakistan or international or also participating in New York Fashion Week in 2018.
Read More: Heritage Bridal Couture Collection By Republic Womenswear
Sania Maskatiya Known for her craft and elegant take on fashion, Sania Maskatiya's Malabar reigned the runway this season, bringing in the kind of bridal fashion we needed to see more of! We saw bright colours, dramatic silhouettes, traditional work that went beyond the monotony of silver embellishments, and so much more that made Malabar a sight for sore eyes. So here we published the latest bridal collection of one of the best fashion designer in Pakistan Sania Maskatiya. I hope you like or plan to make your wedding day memorized with these stunning Bridal wear by Sania Maskatiya.
Read More: Deepak Perwani Bridal Dresses 2019
EMBELLISHED NET ZARDOZE SHIRT
Sania Maskatiya Bridal Dresses: A gorgeous long heavily worked net shirt with hand embroidered details of zardoze work. The outfit comes with net dupatta featuring zardoze work border and Jamawar hand embroidered Dhaka pants.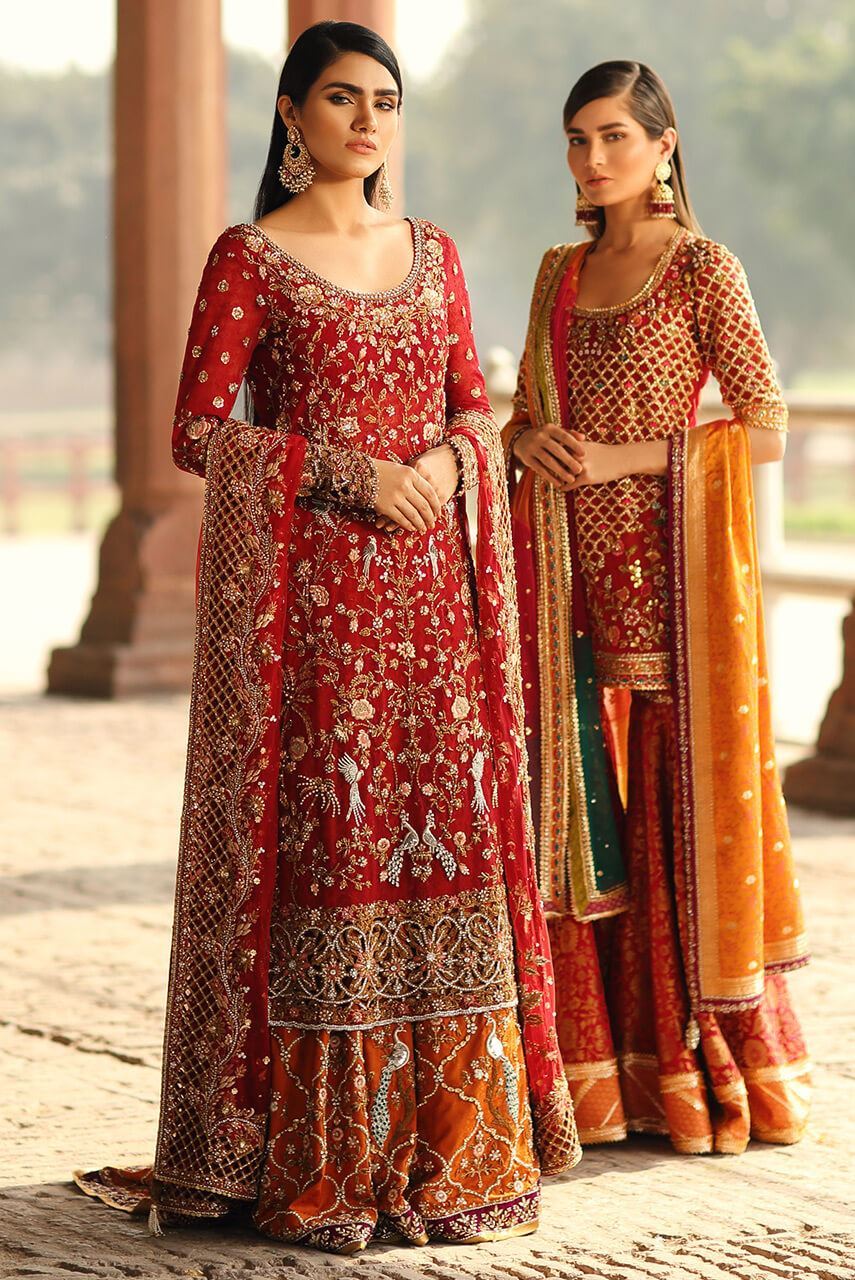 NET ZARDOZE WORK SHIRT
Sania Maskatiya Bridal Dresses: A deep red heavily worked net zardoze shirt with cut work border. It is paired with contrasting orange Jamawar hand embroidered Lehnga, and net zardoze worked dupatta with cutwork border.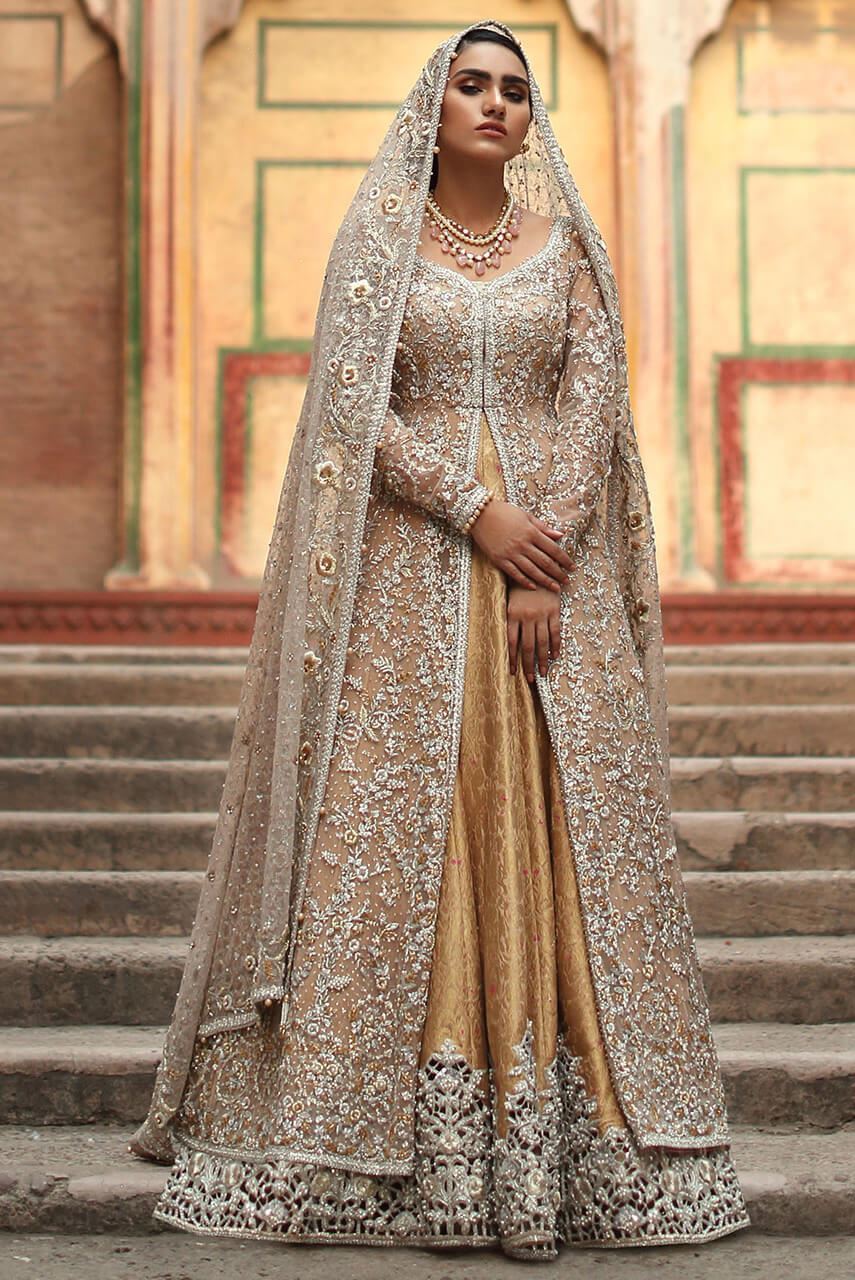 NET ZARDOZE WORK SHIRT
Sania Maskatiya Bridal Dresses: This super stunning net shirt is made of rich floral embroidery which is further enhanced with zardoze work. It is paired wih net zardoze work dupatta, and Jamawar hand embroidered worked lehnga.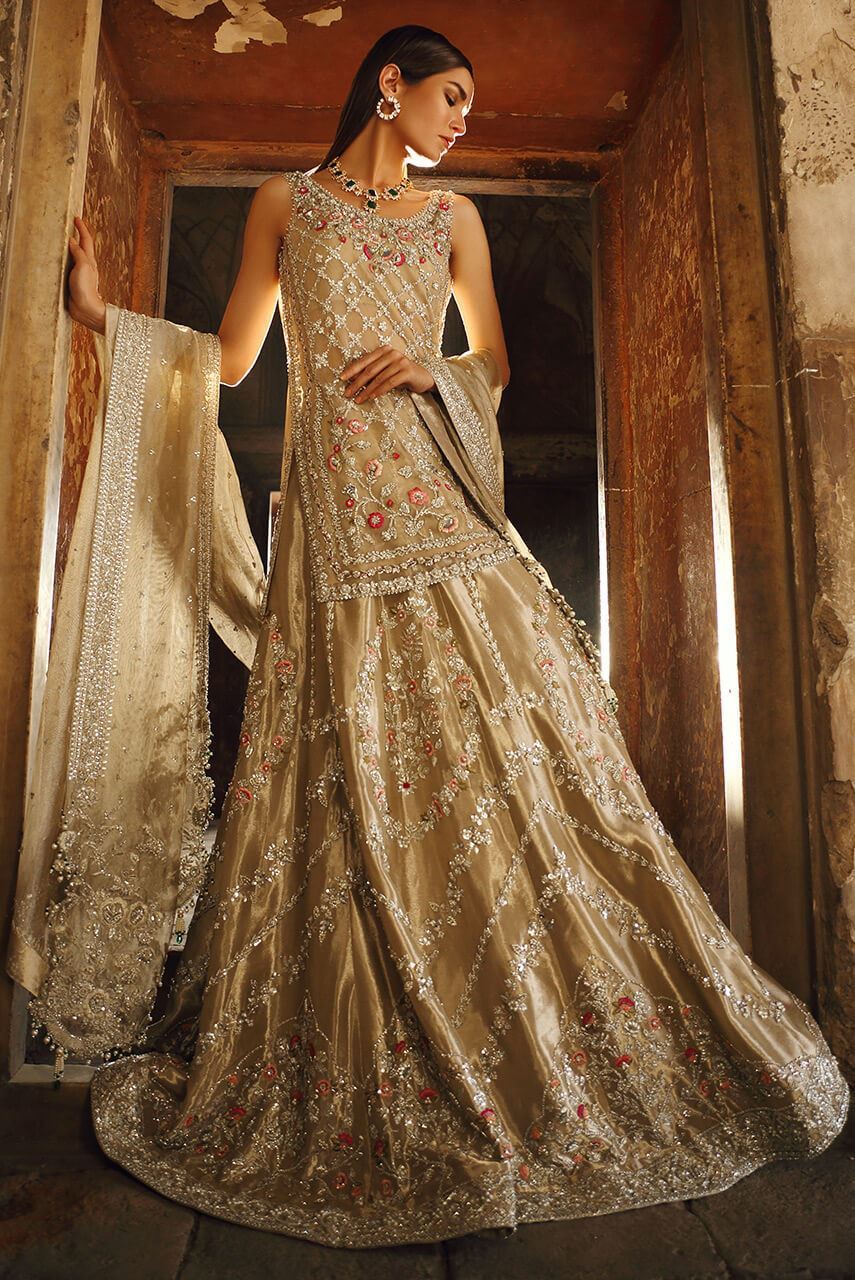 NET FLORAL WORKED SHIRT
Sania Maskatiya Bridal Dresses: This gorgeous net shirt with floral embroidery details. It is paired with zari net embroidered dupatta and tissue embroidered lehnga.A amazing bridal wear with chic embroidery and style.
Read More: Sheeba Kapadia Bridal Dresses 2019
Read More: Aisha Imran Latest Bridal Dresses 2019
About Sania Maskatiya: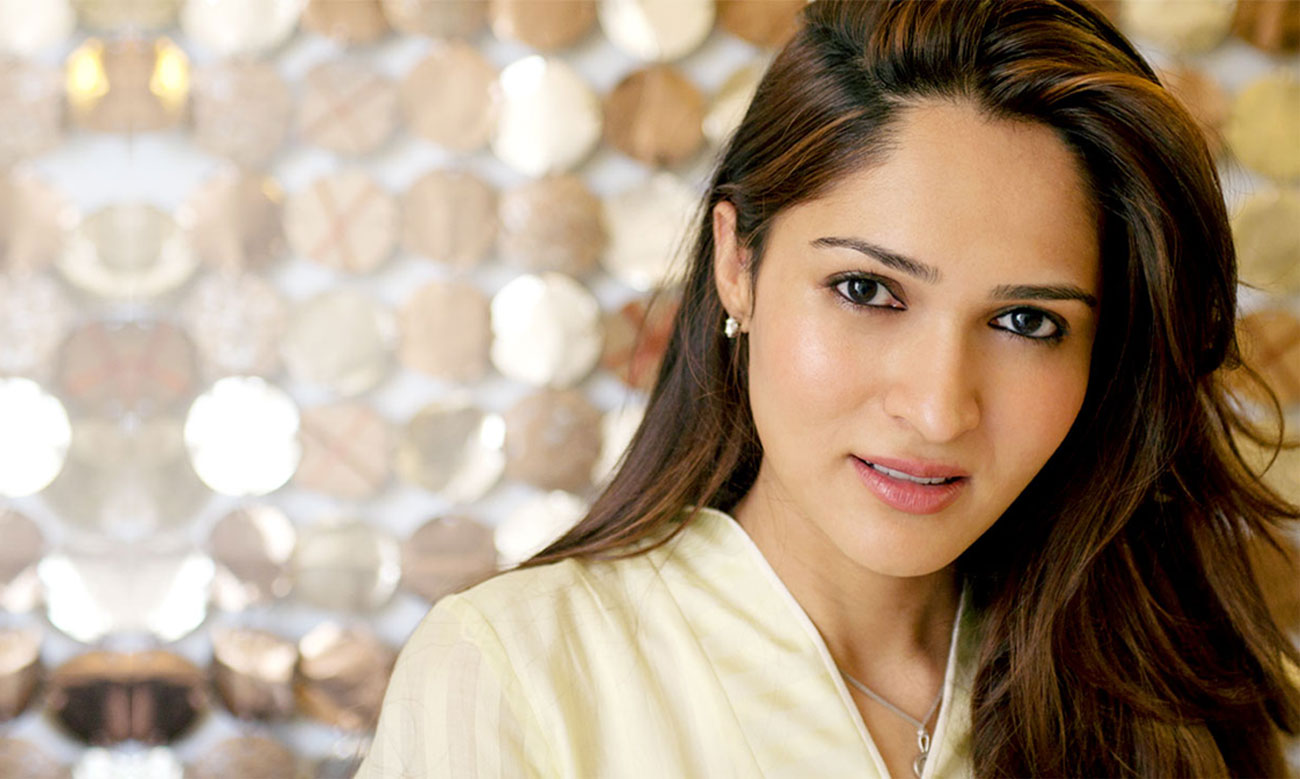 A textile design graduate of the prestigious Indus Valley School of Art and Architecture in Karachi, Pakistan, Sania Maskatiya joined hands with business partner and director Umair Tabani in 2010 to create a distinctive, eponymous, clothing label that has captured the fashion industry by storm
The Sania Maskatiya brand is best known for their versatile, specialised prints, textile design based on pure fabrics, unique colours, and fine craftsmanship. Indeed the fashion label employs its own in-house printing, embroidery and stitching units with a dedicated team of talented textile graduates. The brands runway shows are much anticipated by critics and patrons alike in India, Pakistan, Europe and the US and to this end consistently showcase at the PFDC and FPW platforms in Pakistan, also having showcased at Lakme Fashion Week in India. The brand showcased at the prestigious Swarovski Sparkling Couture Infinity Exhibit in Dubai in October 2017 which was followed by the critically acclaimed ramp showcase of their bridal 'Samarkand' collection at the PFDC L'Oréal Paris Bridal Week 2017 and Luxury Pret collections showcases at PFDC Sunsilk Fashion Week 2018 with 'Color Dash' and Hum Showcase 2018 with 'Sahvar' in Pakistan earlier this year. In September 2018, Sania Maskatiya presented its dedicated western wear line Sania Studio's Spring/Summer 2019 Collection at the New York Fashion Week (NYFW) Showcase. Indeed, a first for a Pakistani designer.
Read More: Nomi Ansari Latest Bridal Dresses 2019
Their dynamic design sensibility continues to be lauded by the industry, with the brand having been honoured with four prestigious Lux Style Awards, most recently for Achievement in Luxury Pret this 2018 and also the Designer of the Year Award – Bridal in September 2018 at Hum Style Awards. Sania Maskatiya was featured on the cover of Regard magazine with the American supermodel and Hollywood Actress Quinn James of One Tree Hill, Shantel VanSanten. In April 2018, Sania Maskatiya was named as the 'Creative Guru of the Year' for Hello Magazine Awards. The brand was also the official wardrobe partner for the Eid 2018 Movie featuring Mahira Khan and Sheheryar Munawar, 7 Din Mohabbat In.
Read More: Zainab Chottani Bridal Dresses 2019
The Sania Maskatiya brand continues to expand both nationally and internationally. In Pakistan the brand boasts four stand-alone stores each of which is located in prime shopping locations both in Karachi and Lahore. The brand is further available at select national stockists. Internationally, the brand continues to develop regional and global presence; to that end Sania Maskatiya was shortlisted for the coveted International Woolmark Prize and is one of the first brands from Pakistan to have staged a solo showcase at the Lakme Fashion Week [LFW]. Following the Sania Maskatiya runway show at LFW, Bollywood star Sonam Kapoor wore a piece from the brands collection on the cover of Indian Cosmopolitan. Popular among Pakistan's stars and celebrities, the brand counts Oscar winner Sharmeen Obaid-Chinoy and film sensation Mahira Khan among its long time patrons. In terms of retail and global accessibility, the brand is further available worldwide through a dedicated e-commerce store, in the Middle East through a stand-alone retail space in Dubai and in Europe, the US, Singapore and India through a series of stockists.