Sarang Lawn Collection 2019 By Ittehad Textile
Sarang Lawn 2019 introducing by innovative clothing brand of Pakistan Ittehad Textile. Summer season is colorful but warm season so you need soft and reliable attire to wear in summer. Ittehad Textile introducing very first collection for summer by the name of Sarang Lawn Collection 2019 introducing in wide range of classic designs with renbow of colors.
Ittehad Textile why choosing this name Sarang for his latest lawn collection 2019. Sarang by Ittehad takes us to the magical Ottoman Turkish town in Antalya. It's huge stone dividers, boulevards and beautiful old houses manufactured in regular patterns dominating the narrow streets. There couldn't have been a superior setting than this antiquated yet modern town which is a genuine portrayal of Sarang's style and aesthetics. Ittehad Textile says"
Read More: Buy Resham Ghar Luxury Collection 2019
Ittehad Textile is one of the best and innovative clothing brand in Pakistan or introducing very unique ideas in women clothing. Ittehad Textile a name of quality and lot of peoples have satisfaction on this brand because Ittehad know well why peoples trust on it. The inspiration behind Ittehad was to bring a wide range of our textiles under one roof. Our journey started in 2011 with one outlet in Faisalabad but after a tremendous response we grew our network and still continue to do so. Ittehad has always maintained its dedication and perseverance to quality services for its highly valuable customers with a vision to provide options that reflect style, comfort and individuality.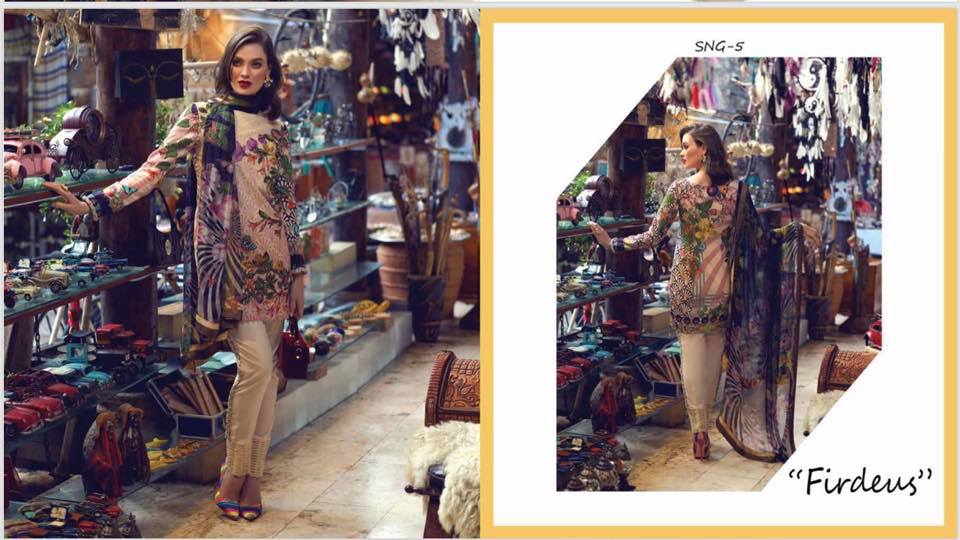 This propelling print and embroidered front with a 3D butterfly on the back and an embroidered outskirt for the shirt paired with a digital printed chiffon dupatta and shaded trousers all sourcing to an elucidation of our customs and traditions at it's best!
Rock your perfect star look with this outfit with an excellent fly of shades.
Presenting Berila from our latest Sarang by Ittehad Collection! The design features digital print front, back and sleeves with embroidered patches and encrusted neckline. The digital print chiffon dupatta giving you an ideal oomph factor!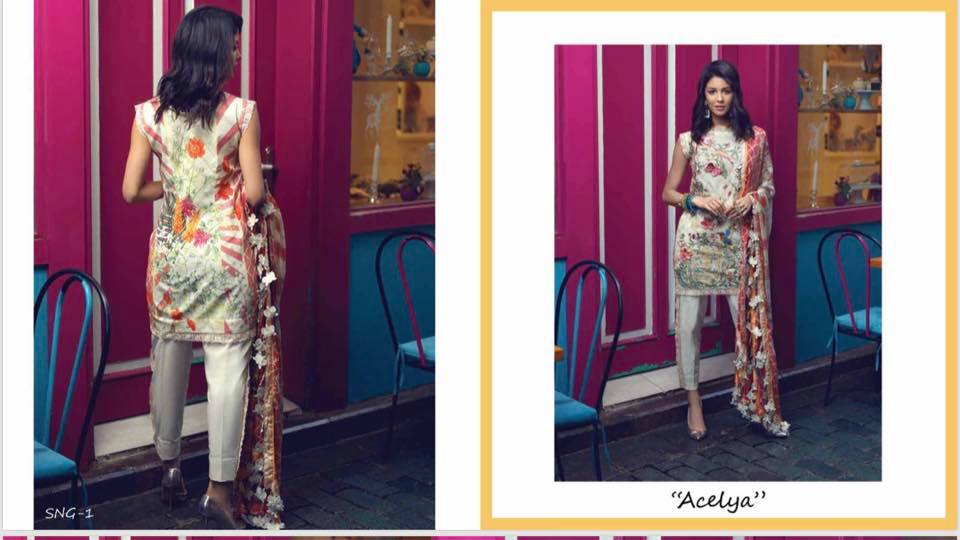 Sarang by Ittehad brings an eastern fusion with delicate tones to create a trendy approach to an ethnic collection.
'Acelya' is a unique outfit with a digital print front, back and sleeves, a lustrous digital print silk dupatta paired with dyed trousers.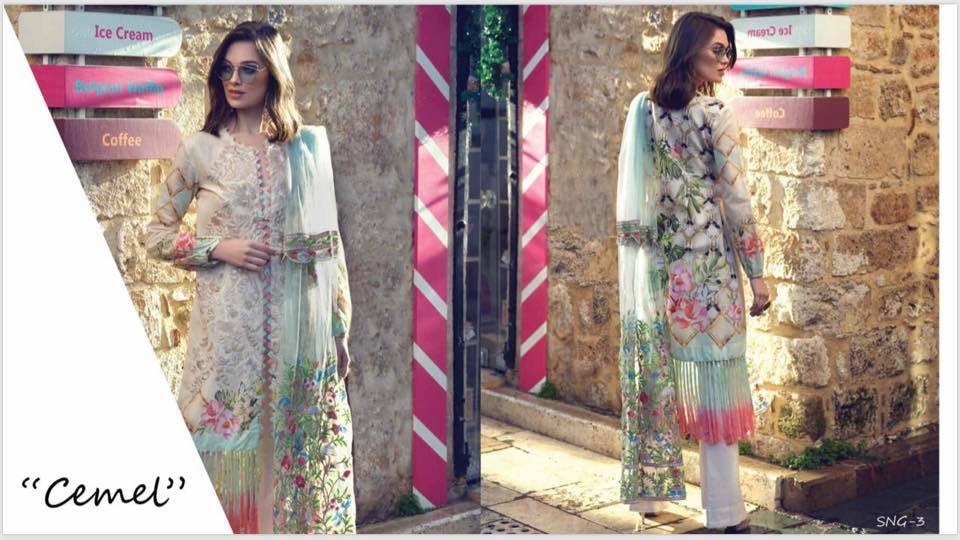 Sarang by Ittehad is now taking you to the beautiful backdrops of narrow streets of Turkey. In a beautiful shade of beige, this design features digital print embroidered front, back and sleeves with a embroidered net dupatta and dyed trousers.
Read More: Buy Kalyan Designer Embroidered Collection Vol-2 2019
So here is Sarang Lawn 2019 presenting by Ittehad Textile in wide range for your summer need. Sarang Lawn collection consisting of 3 pcs dresses in distinct floral prints in fulfill of colors. Sarang Lawn have very unique prints or i think its look like a digital prints with embroidery. So till next announcement we can't confirmed what Ittehad going to introduced for this summer. But i have a ideas this collection definitely embroidered or digital printed collection for summer 2019.
Read More: Nostalgic Climax Collection By Imrozia Premium
However, the Sarang Lawn lawn is also embellished with a fine thread work over the neckline and along the borders in its formal series of dresses. Shirts are adorned with creative floral prints which are digitally printed around the borders in fine and inspiring styles. This summer embrace style with comfort with all new beautiful collection of Sarang Lawn designed by the Ittehad. Scroll more, As we are about to give you a glance of its latest catalogue for summer 2019. Hope you like this collection or update your wardrobe with these stunning dresses introducing by Ittehad Textile. And hope these dresses make your personality with sophistication. Enjoy Spring/Summer season 2019 with latest fashion trends.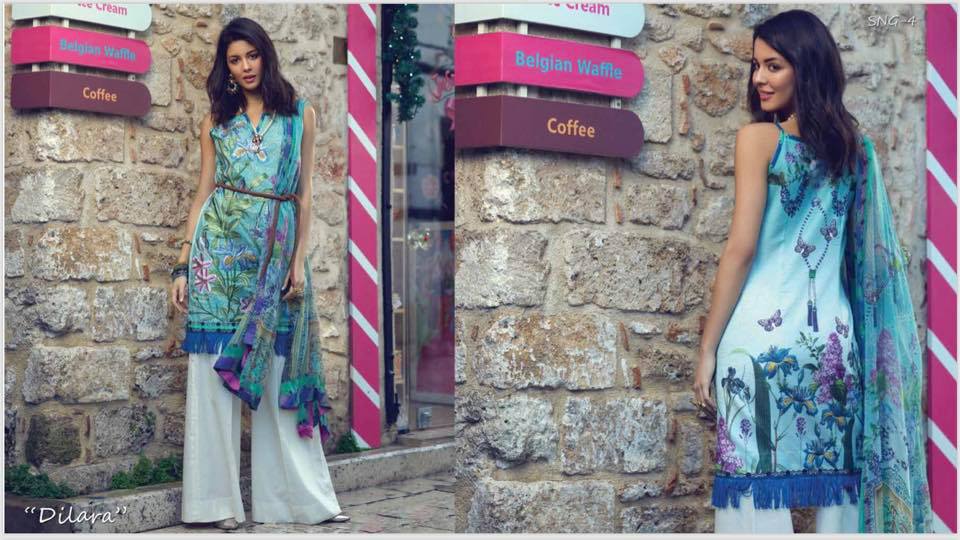 The indigenous meets the contemporary in our mark style – the blue digital printed shirt is complemented with a cutting edge and the printed chiffon dupatta is wonderfully highlighted with bootis and colored trouser pants.
Read More: