Crimson Going To Launched Crimson X Republic Lawn 2019
Girls stay ready your favorite clothing brand Crimson going to launched another stunning lawn collection for summer 2019 in wide range of contemporary designs.
We are thrilled to present the first look from the Crimson X Republic Lawn 2019 Collection – Deccan Boheme. The design features a cord embroidered shirt on textured lawn, accentuated with hand-done mirror work. It is accompanied by an off white pant that is beautifully finished off with thread work and mirror scallops. The dupatta is printed on a light weight chanderi net edged with hand printed gold and silver varq borders. Easy to wear and airy, Deccan Boheme can be styled for a laid back luxe look for all those summer gatherings.
Read More: Faraz Manan Lawn Collection 2019
Crimson a well growing clothing brand in Pakistan going to launched latest collection for this summer season Deccan Boheme Lawn 2019. A contemporary lawn collection for modern and sophisticated women in bold patterns and eye catching colors. This collection of Crimson consisting of 3 pcs dresses with amazing floral prints with embroidery. So here is very first look of Deccan Boheme Lawn 2019 introducing by Crimson. Have a look below or plan to change your summer attires with latest fashion trends.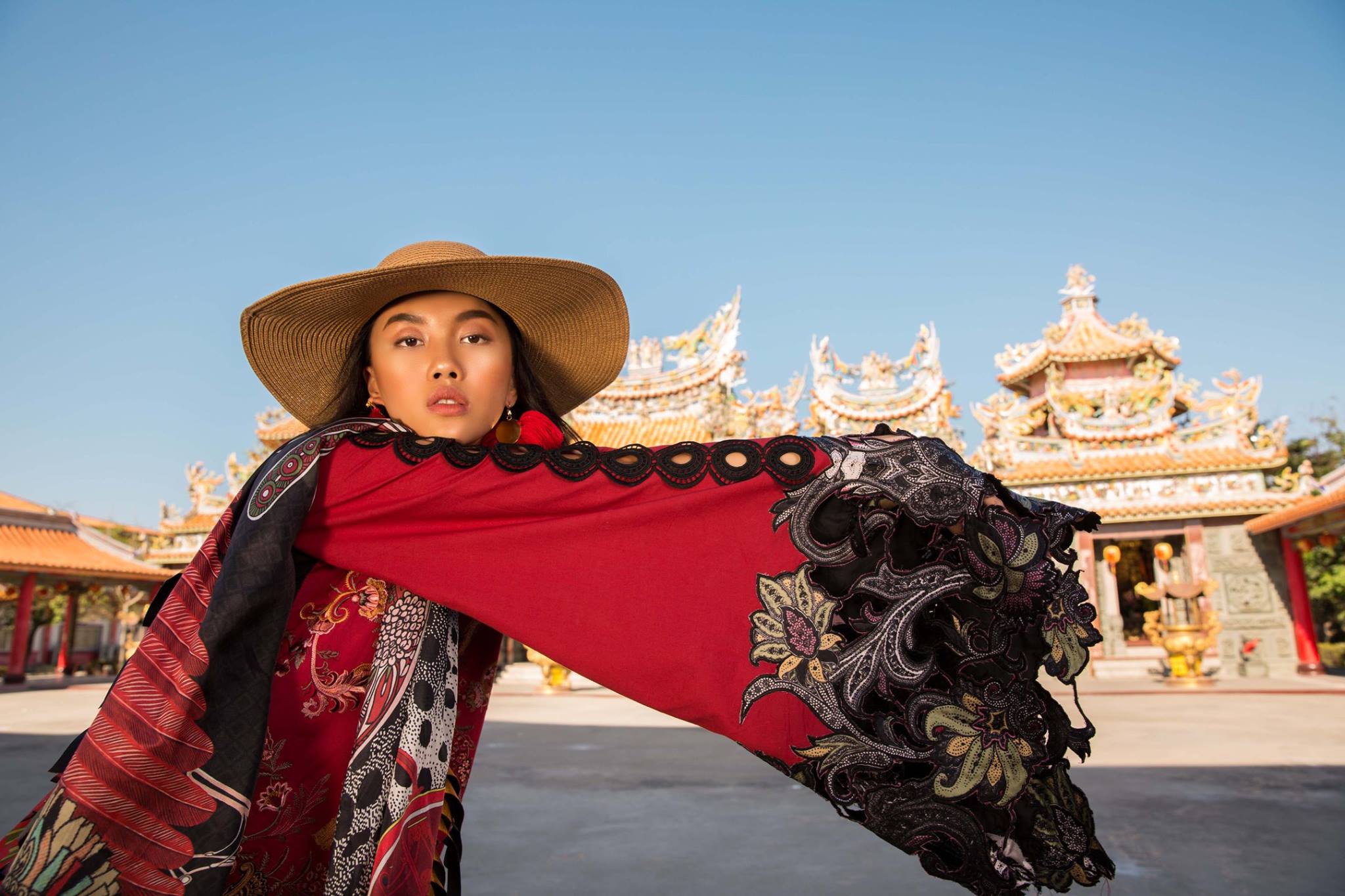 Presenting A Paisley Affair from the Crimson X Republic Womenswear Lawn 2019! The design features a fully embroidered front, the most beautiful silk printed sleeve border and a striking printed back. The design is completed perfectly with a vibrant Medium Silk Dupatta.
Read More: Zara Shahjahan Lawn Collection 2019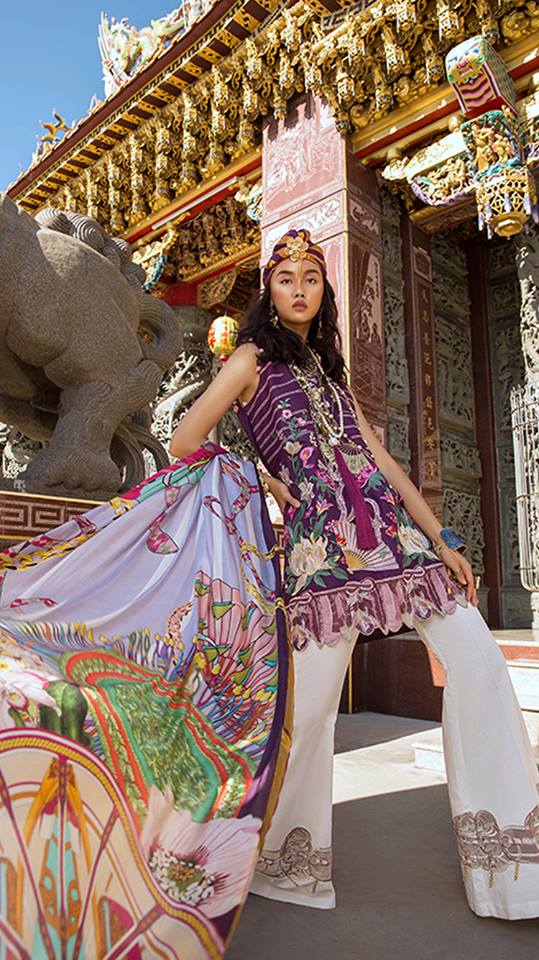 Bright, bold and absolutely beautiful, Mandarin Summer from the Crimson X Republic Womenswear Lawn is the perfect summer outfit!
It features a fully embroidered front composed in an unusual mix of oriental and equestrian elements. The printed Silk Dupatta is bright and vivacious!
The Crimson woman is unapologetically beautiful, fiercely resilient and delightfully adventurous. True to its ethos of creating beautiful clothes at affordable prices, Crimson is delighted to collaborate with the best and biggest names in the fashion industry to bring to you collections that are ground breaking and absolutely delightful, season after season. Presently, we collaborate with award winning designers Saira Shakira, the masters of Wedding Wear, Republic Women wear and employ an in-house team of unbelievably talented design and art graduates.
Read More: Farah Talib Aziz Lawn 2019
With its vast industrial experience, Crimson employs the most cutting edge production technologies for weaving, dying, embroidery and printing with an unwavering commitment to quality. Our collections are bright, beautiful and absolutely stunning. We promise to make you feel your most beautiful! So all over one of the best festive collection for your summer wardrobe. Hope you like this collection as well or want to change your style in this summer 2019. Quality of this collection is awesome or Crimson also know to presenting high quality lawn for his customers. So lets plan you summer collection or stay with us for more details about latest collections of leading fashion designer of Pakistan.