Zara Shahjahan Presenting Lawn Collection 2019
Another luxury and chic fashion designer Zara Shahjahan presenting Lawn Collection 2019. Zara Shahjahan a feminine and leading fashion designer in Pakistan introducing for this summer latest collection of Lawn dresses in amazing prints and traditional embroidery. A prime fashion designer also introducing high quality fabric for each season or introducing marvel trends in women clothing for fashion lovers sophisticated women. Zara Shahjahan have amazing fashion sense or introducing wide range of festive wear, formal and casual wear also in various range. So its time for summer and Zara Shahjahan introducing latest collection of Lawn dresses in wide range of classic designs with embroidered pattern.
Read More: Farah Talib Aziz Lawn 2019
Zara Shahjahan Lawn Collection 2019
Zara Shahjahan Lawn Collection consisting of 3pcs dresses with amazing prints and sensational embroidered pattern to giving you sensible look in summer season. Do you think why Zara Shahjahan Lawn is very first choice of mostly girls? because the designer introducing prime quality fabrics in marvel prints. Every piece of this collection have a different story or make with amazing fashion sense. Designer lawn is meant to be all about aesthetic, quality and well of course, about the designer.  Even though it doesn't seem like it, but the designer lawn mania has died down a tad owing to the massive amount of energy and finance that producing it requires. Which leaves us with only big players in the lawn league such as Sana Safinaz, Élan, Zara Shahjahan, HSY, MARIA B and just a couple here and there that we actually look forward to.
Read More: Sobia Nazir Lawn 2019
For many, the launch of any designer lawn may seem trivial and with so many happening it may even seem taxing but the bigger picture marks a successful era for the Pakistani textile industry. The designer lawn business is economically great for the textile industry creating jobs all across the country, regulating economy and is giving a hefty boost to the fashion industry at the same time. It showcases the incredible talent that we host in the country and our innate ability to harness it into something productive with quality that meets international standards.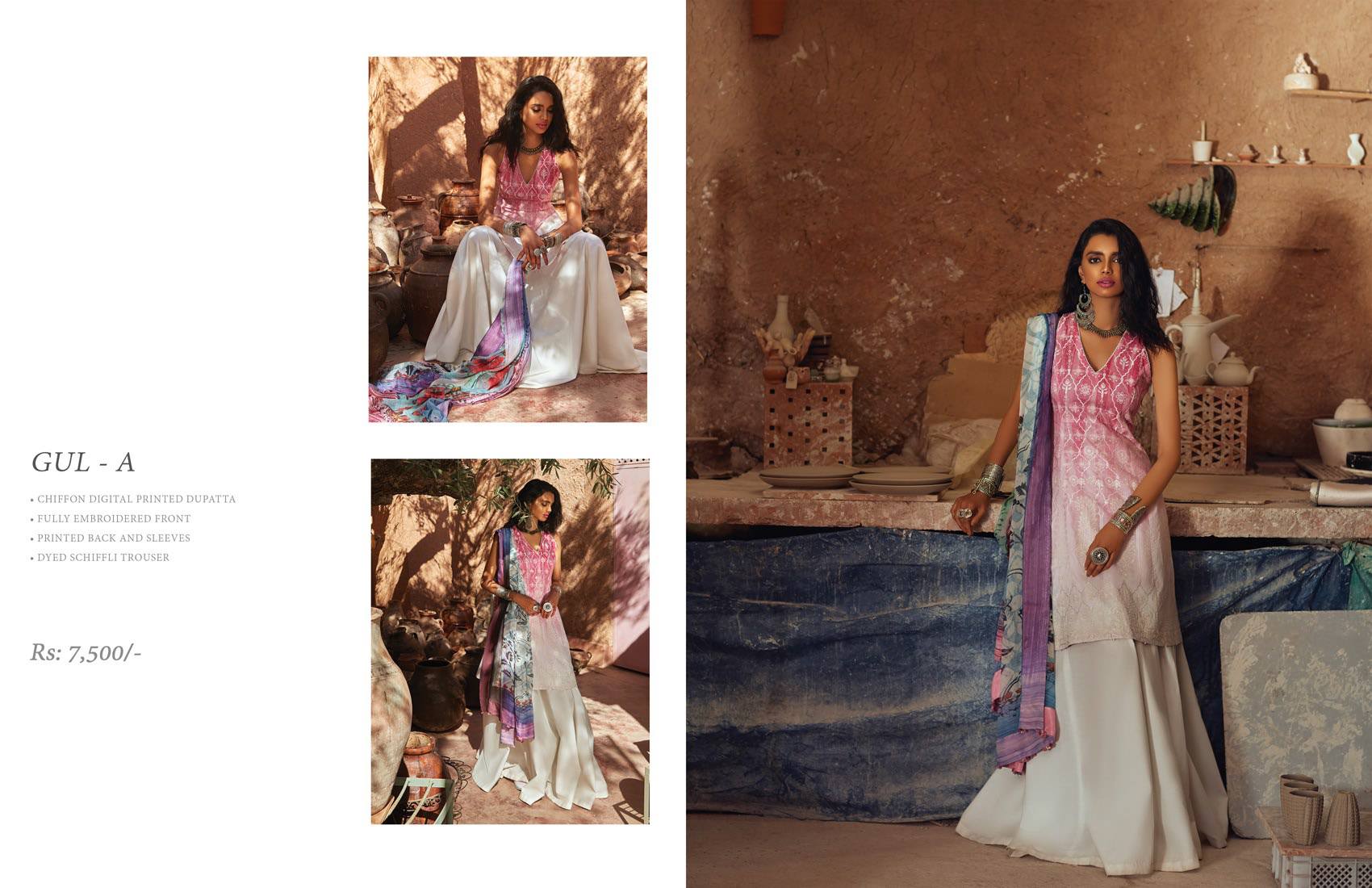 When designing this collection, we sought inspiration from the Islamic art of Morocco, including its historic pottery: this can be seen in Gul, with its a combination of an elaborately shaded pattern overlaid with floral embroidery, making it a design first for Zara Shahjahan.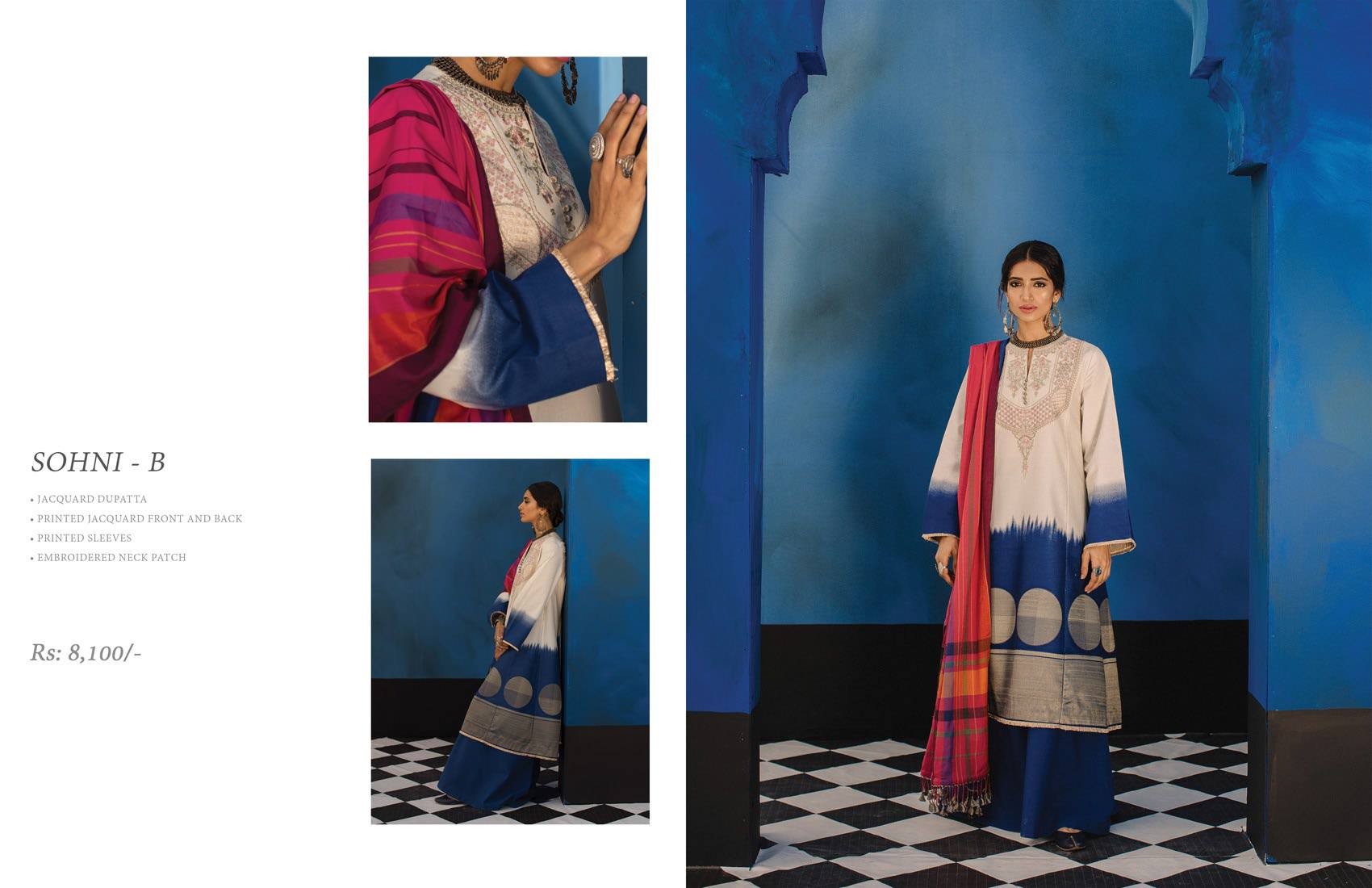 A combination of blue and light grey with amazing multi color printed dupatta looking gorgouse for your casual wardrobe. Neckline embroidered or with bottom patche you can stitch this like frock style or simple shirt its up to you but looking both style stunning.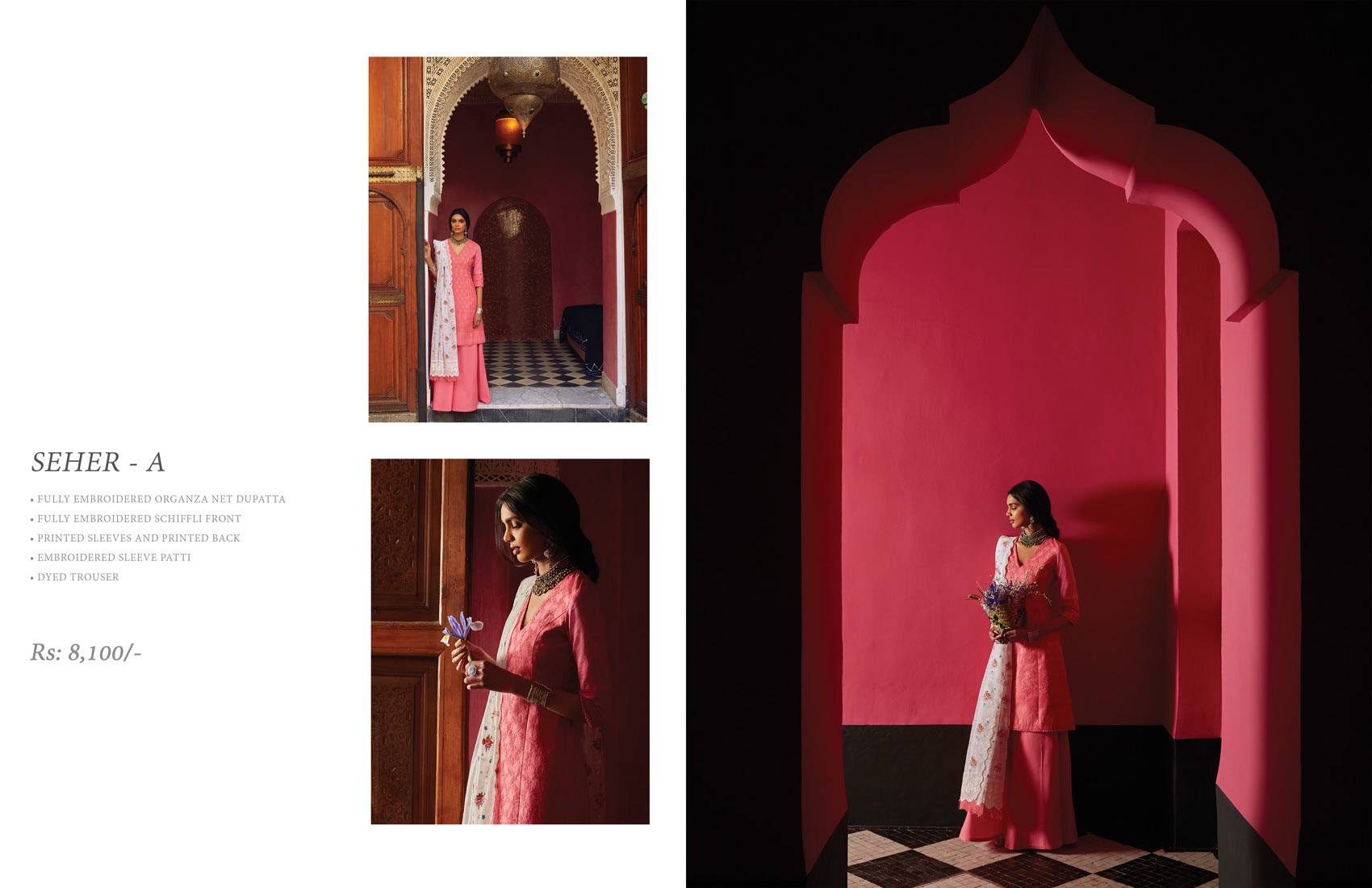 Another amazing color Rose Pink giving you prominent look with trendy flair trouser and stunning printed dupatta. A simple shirt wth embroidered motif have a unique story of fashionsita.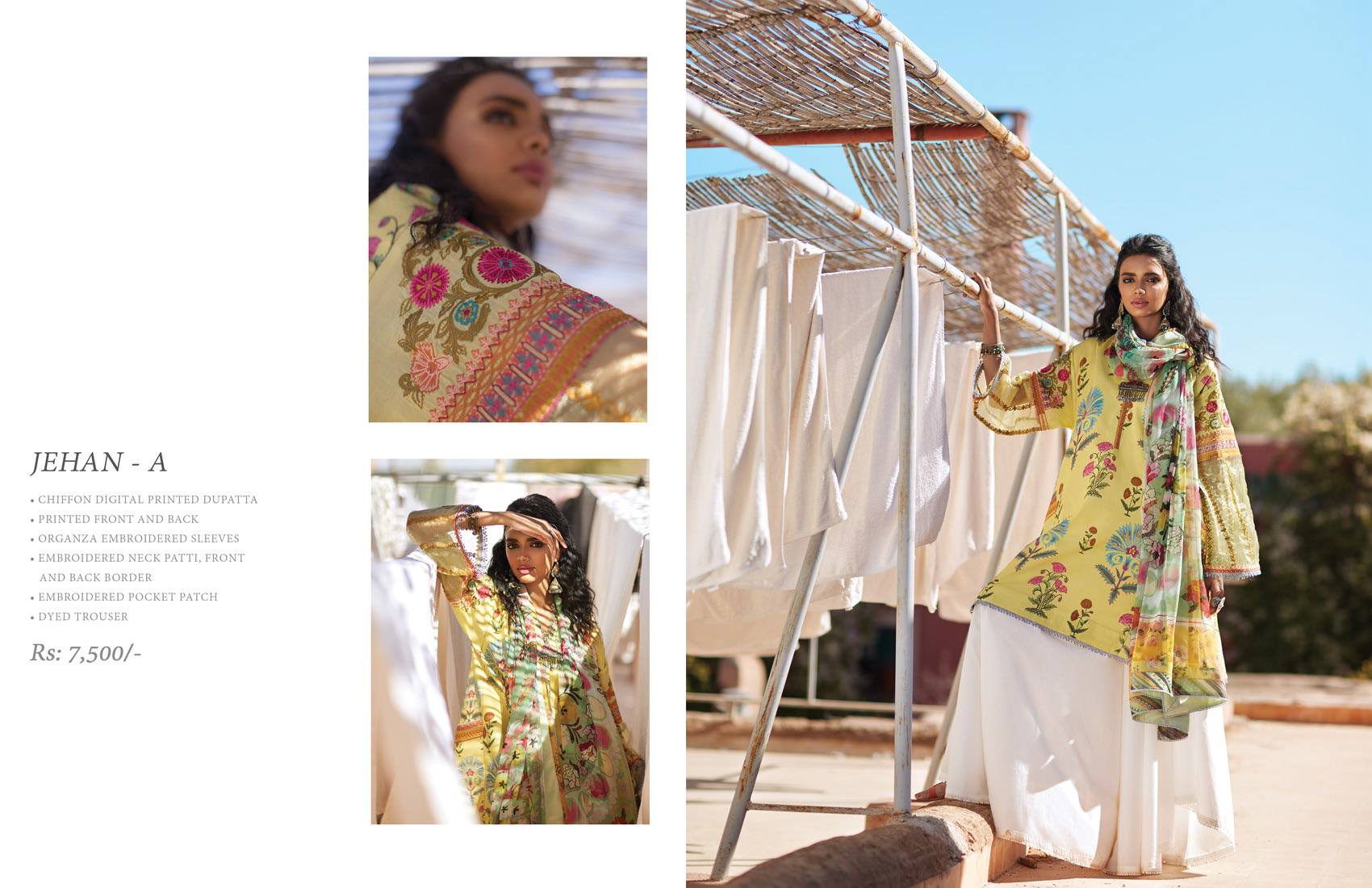 In a valley tucked away within rust-red mountains, the Moroccans come together to celebrate an ancient flower: a dash of shocking pink against leafy green, at once sweet-smelling and over-powering, the Damask Rose. Streets are showered with petals and filled with the heady fragrance, a feast for the senses.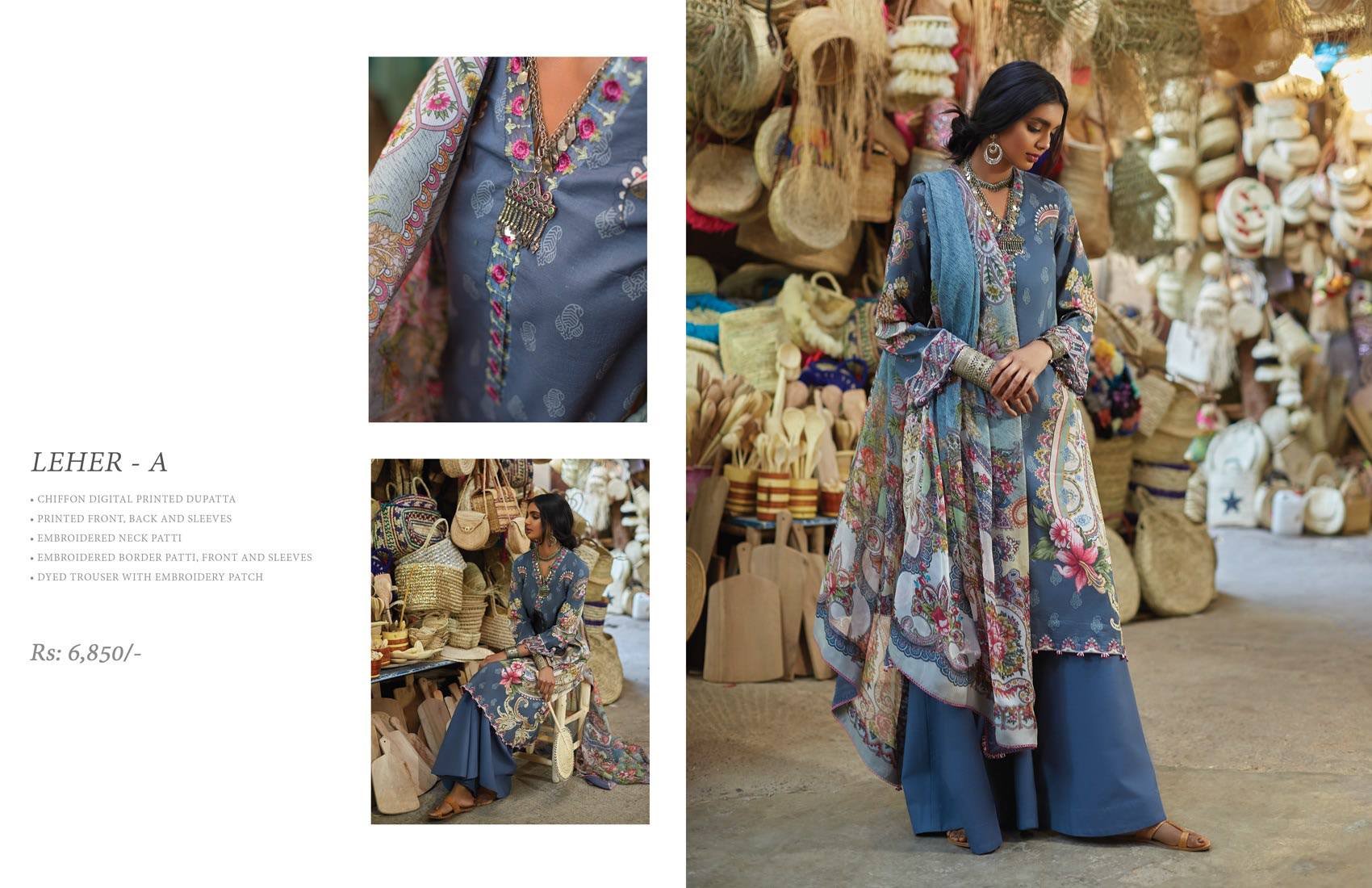 So here is another amazing lawn collection for your summer wardrobe, hope you like well or want to change your style in summer 2019 with these classic dresses introducing by one of the best fashion designer of Pakistan Zara Shahjahan. We have this collection in stock now or you can order us online or get your favorite dresses at your door step. So hurry up order your favorite dresses or get it before ending of stock. We also offered custom stitching service for our international customers or deliver world wide. For order kindly contact us at: +92-300-6530821 whats App.
Read More: Deeba Lawn Collection 2019 By Shariq Textile