Faraz Manan Presenting Lawn Collection 2019
A passionate fashion designer Faraz Manan presenting Lawn collection for summer 2019 in 20 outclass designer with marvel embroidery pattern. Faraz Manan is a leading fashion designer in Pakistan also introducing amazing fashion trends in women clothing. For this summer Faraz Manan introducing very first collection of Lawn dresses in amazing prints and embroidered pattern to giving you prominent look in summer 2019. This season of summer is a Lawn season or mostly designer now introducing Lawn collection for women. Fashion lovers always eagerly wait for summer lawn collection top Pakistani fashion designers and faraz manan is one of them, he has created this collection form supreme quality of lawn fabric, this collection consists of 3 piece embroidered dresses with printed lawn dupatta and printed trouser all these dresses in this collection is pure class.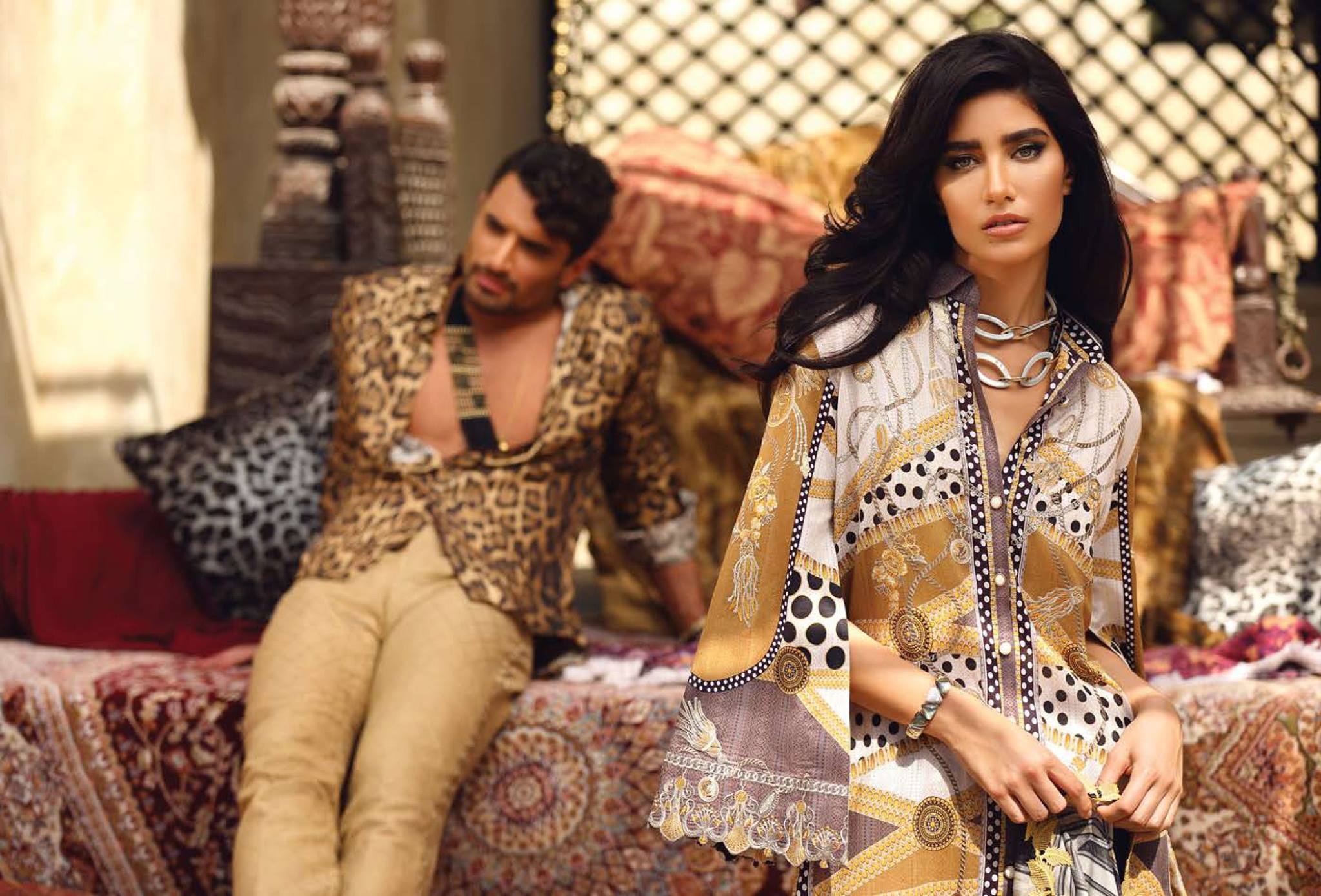 Read More:  Sobia Nazir Lawn 2019
You can see recently some leading fashion designer like Zara Shahjahan Elan, Sana Safinaz, Asim Jofa, or some other brand also introduced high quality stuff for summer. So its time of Faraz Manan going to present a stunning collection of lawn dresses for Pakistani girls and women. Faraz Manan is a well-known name in fashion designing industry famous for his creative imagination and apathetic insights in the world of fashion clothing, he known for tremendously working on the couture and bridal wear and making is name both nationally and internationally, his designer clothes are not only for young women but for all genres of women, the best thing about this designer is he take criticism positively and he always try to create something new which has not been introduced by anyone he`s been working in fashion industry from past 12 years.
Read More: Farah Talib Aziz Lawn 2019
Faraz Manan Lawn Collection 2019
Faraz Manan Lawn consisting off 20 amazing designs with eye catching prints and magnificent embroidery on shirt. All dresses have very unique pattern of embroidery with modern cut and style. 3 pcs dresses with printed dupatta and dyed trouser with embroidered patches make these dresses gorgouse. So here is very first look of Faraz Manan Lawn Collection 2019. Quality of this brand also prime and Faraz Manan well know that how keep customer satisfied. So buy with trust you never disappointed about color and quality of fabrics. So this collection now available at all leading clothing stores across Pakistan or outlet of Faraz Manan. You can but these dresses at our Online store with quality stitching service. So hurry up or order your favorite dresses before ending of stock. Look below hope you like these dresses or want to change your style this summer with latest clothing trends. Enjoy summer with latest ideas of clothing introducing by one of the best fashion designer of Pakistan.
Read More:  Baroque Swiss Lawn Collection 2019