Maria B Announce To Launched Lawn Collection 2019
Maria B Embroidered Lawn 2019 announce to launched for summer 2019. Girls ready to chill in summer" your favorite and one of the best fashion designer Maria B announced launching of latest embroidered lawn collection for summer 2019. Another stunning collection for you, we know well its surprise you or you badly waiting for this collection by leading fashion designer of Pakistan. But some time remain here so wait we will inform you about it when collection launched. Here we published very first look of latest luxury lawn collection that's presenting very soon. Hope you like it well or change  your style in summer 2019 with Maria B.
Read More: Aayra lawn Collection 2019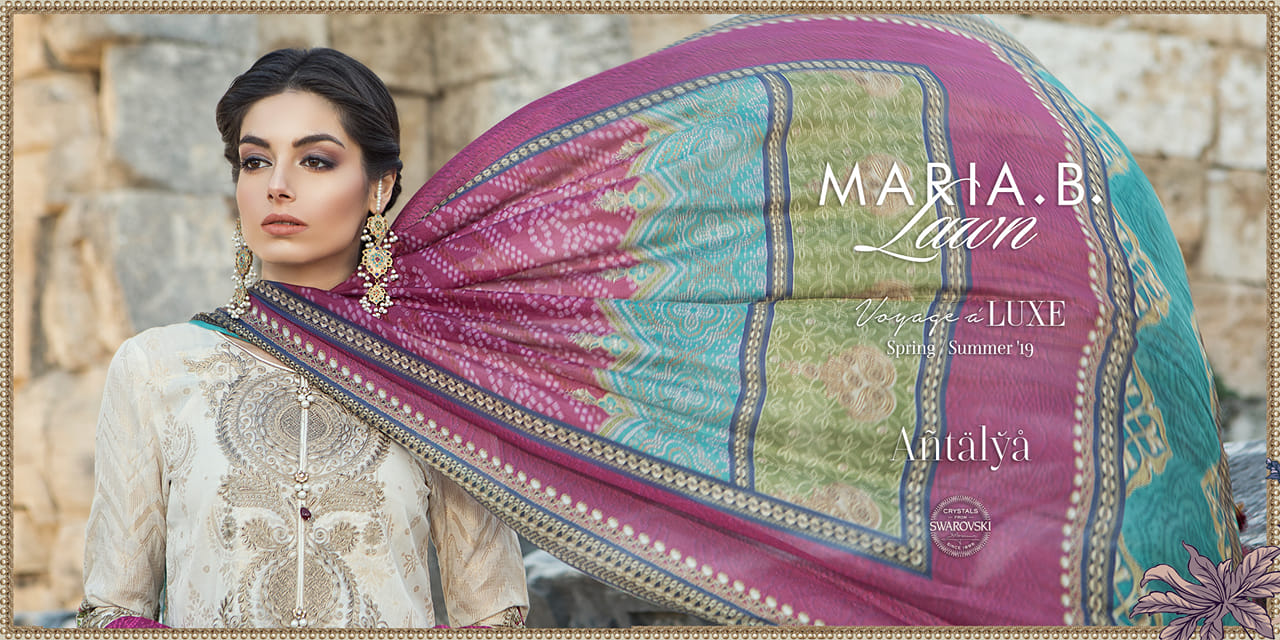 Maria B a biggest name in women clothing in Pakistan for each season Maria B introducing a bunch of summer collection in formal and casual wear use. So this is the time to presenting luxury lawn collection for you. So stay with us for latest update we published complete collection here for our beloved visitors soon. Now you can see here some amazing designs from upcoming Lawn collection by Maria B.
MARIA.B redefining luxury lawn with our unstitched Voyage Á luxe Antalya SS'19 embellished with crystals from Swarovski®.The MARIA.B world traveler embarks on yet another luxurious and rich journey of bold prints, burst of colors and an array of traditional and feminine designs.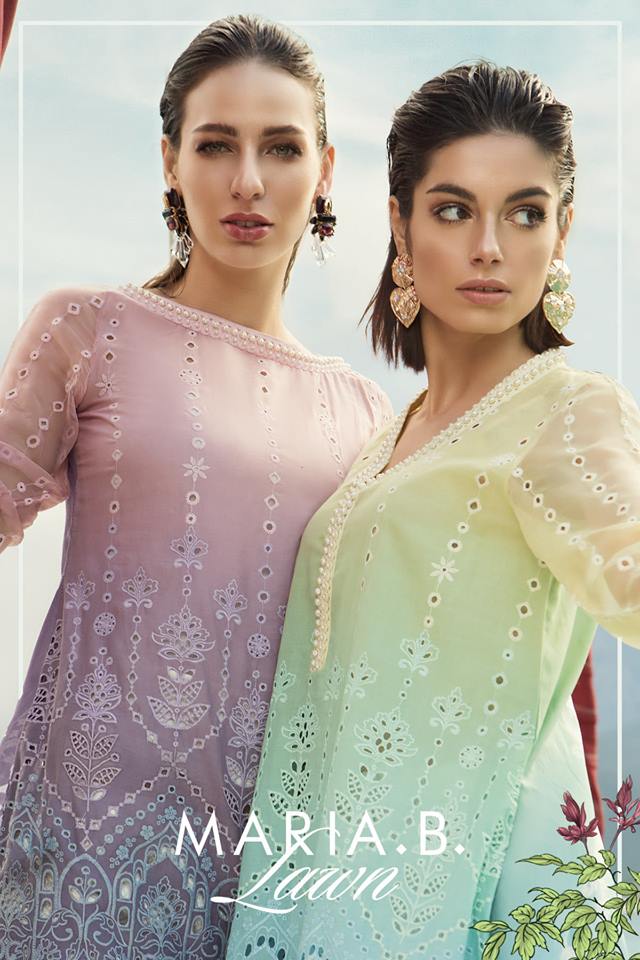 Experience the sublime this summer with MARIA. B.'s luxe lawn🇹🇷! A kaleidoscope of rich colours, intricate embroideries and divine Swarovski embellishments on an array of summer ready fabrics!
Emblems of Anatolian 🇹🇷 heritage adorned with silk threads, rich embroideries and sparkling Swarovski embellishments – Voyage Á Luxe, luxury lawn collection by Maria B 2019.
About The Brand:
A fashion magazine labelled Maria.B as the 'Coco Chanel' of Pakistan – indeed the innovation and transformation triggered by MARIA.B's entry into the fashion industry justifies the comparison. With a design philosophy rooted in constant change, improvement and originality, the designer has already become a force to be reckoned with. One of the brightest fashion stars of the industry, she remains committed to bringing the very best to her customers without fail. She says, "I have been given tremendous love by everybody but my vision goes far beyond that. I regard myself as an entrepreneur as someone who's artistic ability can be portrayed in everything that I do. Fashion is a medium that can speak volumes, bridge the gap between cultures, allows human expression like nothing else can. I am lucky enough to be in love with my work, and I intend to use that privilege to the fullest". The designer admits that amongst all of her muses, her family remains the most important.
When Maria B graduated from the prestigious Pakistan Institute of Fashion Design (PIFD) in 1998, she had a clear idea of what she wanted from her brand. She wanted to challenge the status quo and bring energy and vitality to the almost non-existent designer retail market. And that is exactly what she did.
MARIA.B started in 1999 with one retail outlet and a small stitching unit where Maria's sole focus was to provide ready to wear fashion that reflected an elegant fusion of east and west. Today MARIA.B. is Pakistan's most diverse designer fashion brand with prêt a porter, couture, formal wear, lawn, embroidered fabrics, linen and cottons all within one affordable label while boasting an extensive retail network with 25 outlets comprising of both standalone outlets and mall outlets in 12 different cities across the country, while also exporting to international destinations including India, UK, USA, Bangladesh, UAE and Qatar.