Aayra lawn Collection 2019 By Marwat Textile
Aayra lawn 2019 introducing by Marwat Textile for summer 2019 in elegance designs to giving you prominent look. Here is a first look of Aayra lawn collection for summer 2019. Embellished with stunning embroidery pattern in high contrast designs. Amazing designs with traditional embroidery and such a amazing fashion trends presenting by Marwat Textile. Colors combination is gorgouse and defiantly you like these dresses because these are so attractive and stunning. So here is we published complete catalog of Aayra lawn Collection for summer 2019.
Read More: First Look Maria B Embroidered Lawn 2019
Girls summer is coming now so in Pakistan mostly clothing brand introducing latest collection or lawn dresses for your summer wardrobe. So fashion change day by day once you select some dresses for summer suddenly you see another collection or change your mind. So no more confused here is some amazing dresses for your summer wardrobe hope you like or buy your favorite one before changing of your mind. Let's have a look or enjoy summer with latest fashion and style.
Read More: Gul Ahmed Premium Lawn Collection 2019
Aayra lawn Collection 2019 now available at our online store so you can buy this collection online at our online Store. We also provide high quality custom stitching service for our client. Aayra lawn Collection 2019 have high quality fabric with marvel prints and very unique stitching ideas, so we hope you like these dresses well or want to wear in this summer 2019. So look below here we published complete catalog for our beloved customers select your favorite dresses or order it before ending of stock. Stay with us for more update about latest collection of summer lawn by leading fashion designer of Pakistan.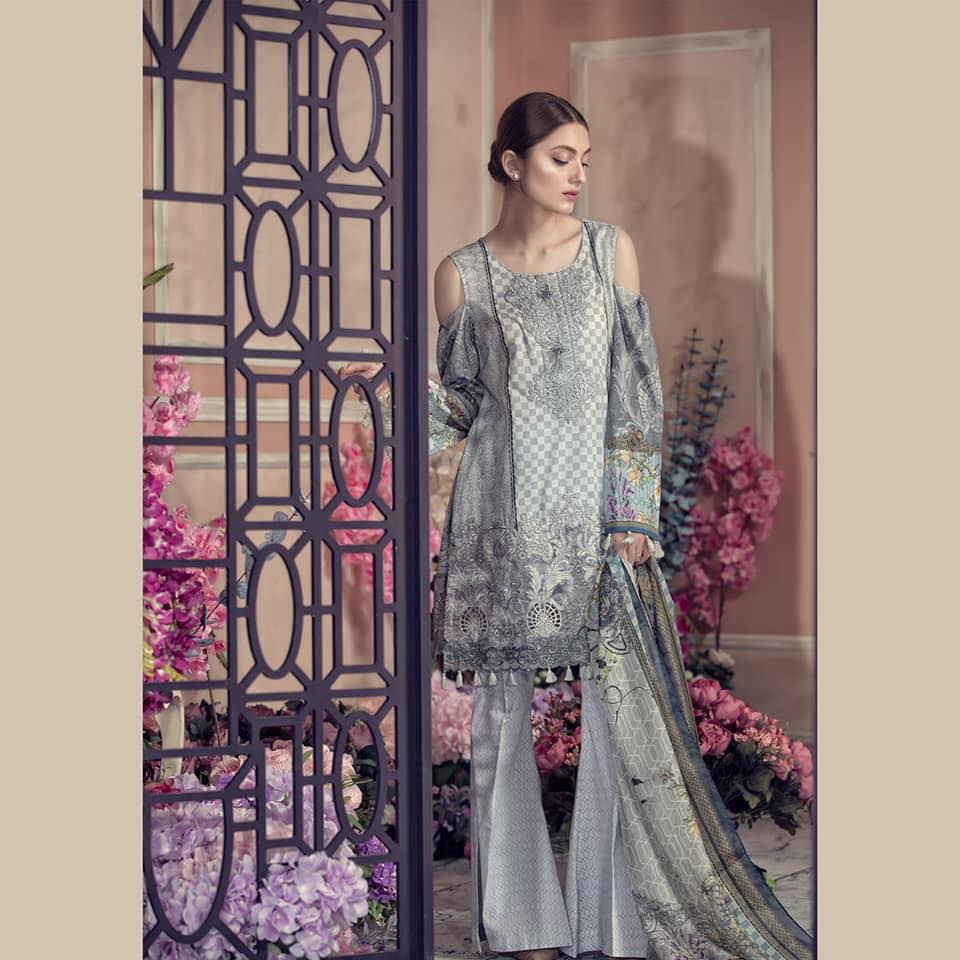 Amazing color with really adorable embroidery on neckline and Damman, a sensational work with modern leaser cutting technique adorned with matched grey tassel giving a stunning look to this attire. A unique printed dupptta describe all the story.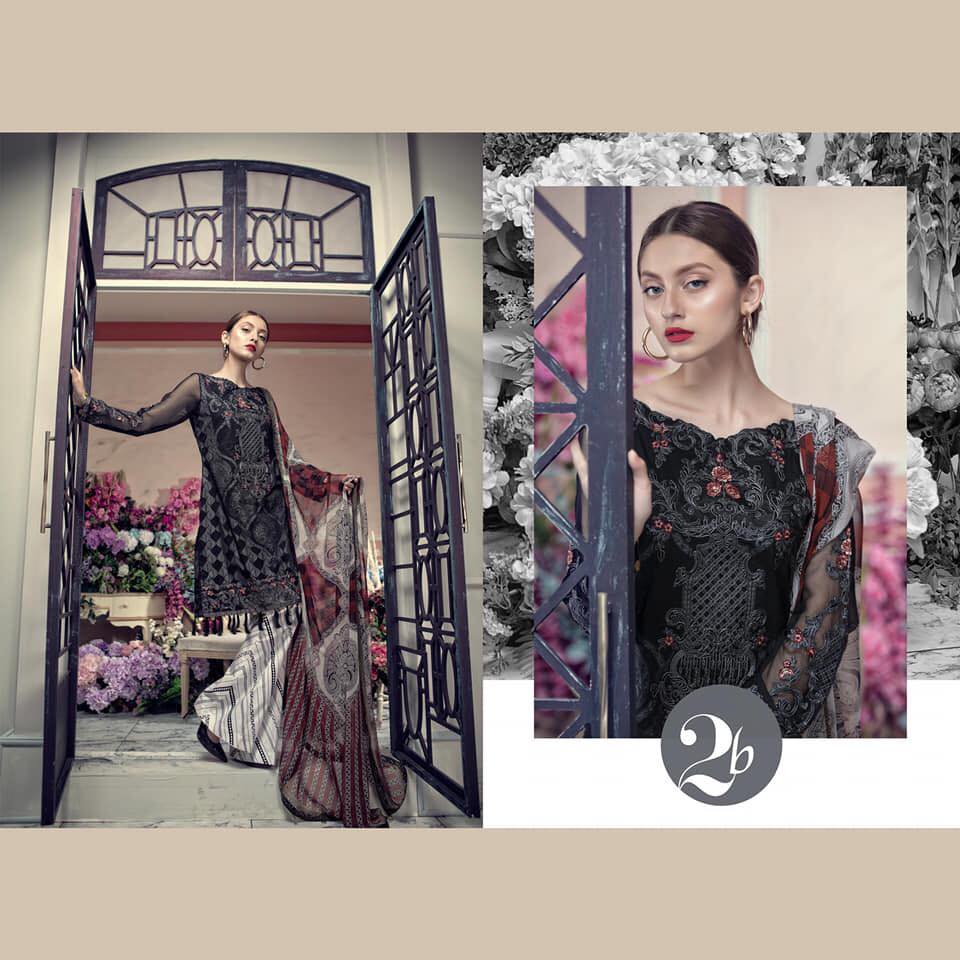 Dashing black a black magic, embellished with marvel embroidered pattern or unique contrast of orange colors looking stunning. Fully embroidered shirt with rich embroidered chiffon sleeves extra adorned with tassel make a different statement.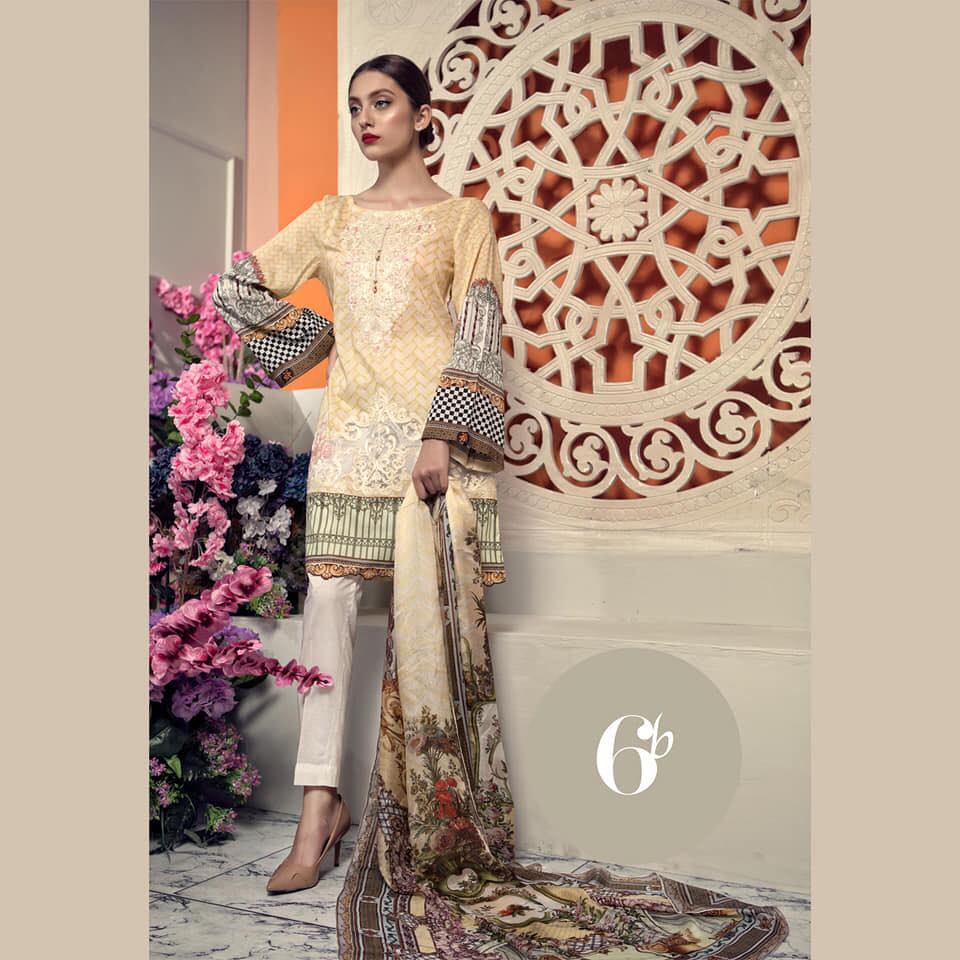 Another stunning dresses with marvel embroidery on neckline and daaman with eye catching color give you stunning look in summer. Dupatta consisting of floral prints or really amazing for young girls.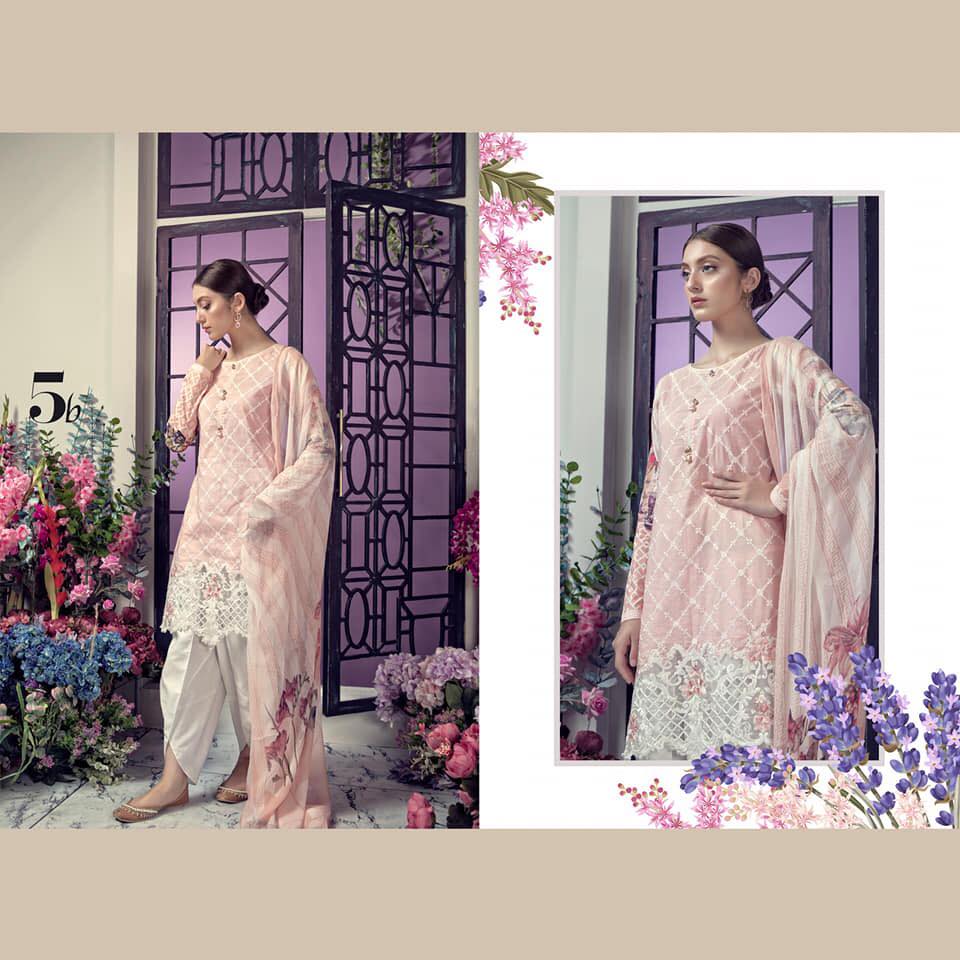 Simple and gorgouse color with light contrast and with embroidery on damman with cut work style. Simply the best and adorable for sophisticated women. Stitching in simple kurta style with tulip trouser really looking a stunning dresses for summer.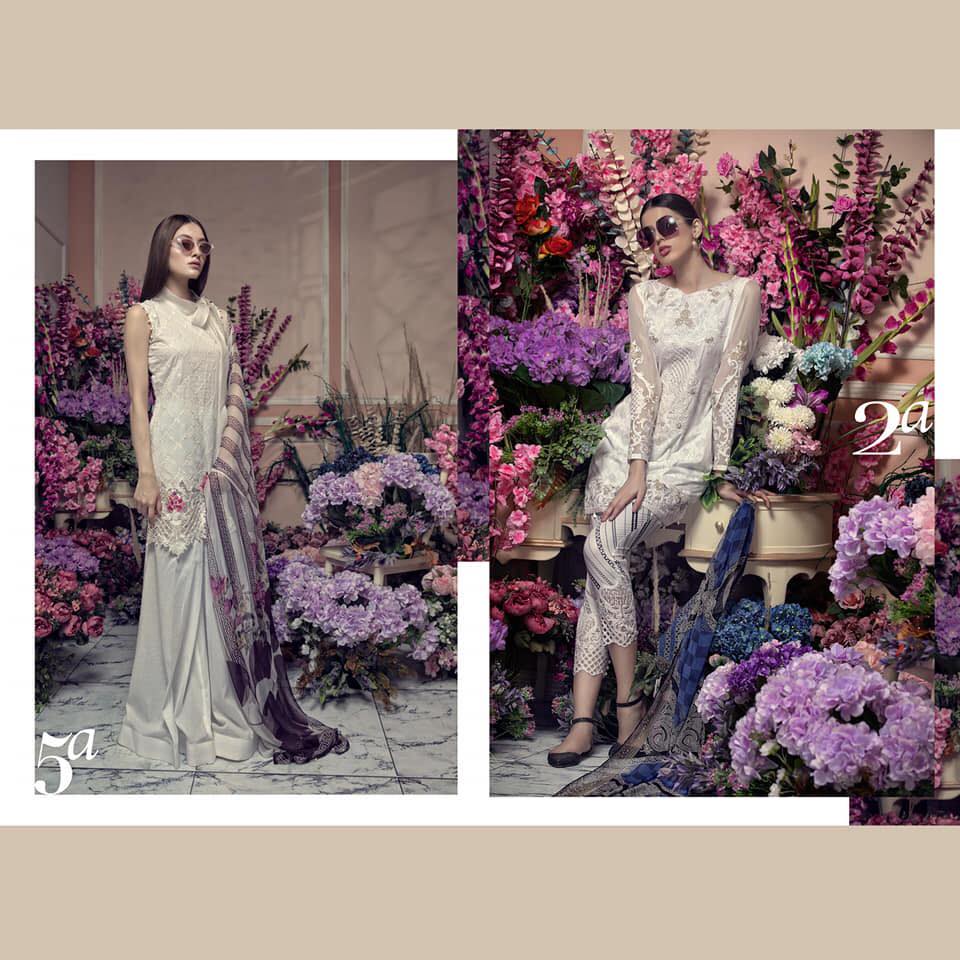 A Stunning white ehaaaan its silver white, really a amazing color with sensible embroidery and very contemporary stitching style, really a master piece of Aayra lawn Collection 2019. 5 A with flapper pant and other one in cigarette pant with contrast embroidery. So here is full catalog of latest Aayra lawn Collection 2019.
Read More: Komal Lawn 2019 By Lakhani Textile
This summer mesmerize yourself with Aayra Lawn'19 soft, fresh color palette and feminine floral prints !! Launching 27th February'19. A high quality stuff provided you reliable clothing in summer. Modern cut and style giving you dashing look. So grab down or look latest trends for summer 2019. Hope you like these so enjoy summer or change your style.
Aayra lawn Collection 2019 consisting of 3pcs embroidered dresses with stunning and embroidered dupatta in unique prints or trouser with patches. Aayra lawn also stitching in very unique and modern ways or adorned with tassel and beads giving dashing look to these dresses. You can find some trendy trouser designs in this collection like Tulip pant or Bell bottom trouser Flapper trouser style also giving a stunning look.
Collection launching on 27th of Feb. 2019 on all leading clothing stores of Pakistan so select your favorite dresses or plan to buy before ending of stock. You can buy this collection online at our Online store so hurry up order your favorite one before ending.