Sana Safinaz Introducing Winter Shawl Collection 2017
Sana Safinaz is a leading and most famous fashion designer in Pakistan also introducing adorable fashion trend with latest cut and style. This winter Sana Safinaz presenting another sophisticated winter shawl collection 2017 in marvel designs and eye catching colors.
Sana Safinaz is a name of renowned fashion clothing brand of Pakistan which has a fame all over the world. This brand is all time ready in making something for their loyal and valued customers. Sana Hashwani and Safinaz Munir are both famous of their outstanding work, innovative designs and creative color palette. Sana Safinaz is always interested in making novel and unique dresses for different weather and occasions which are totally different from others. Especially young girls are inspired with their latest design, style and patterns. This clothing apparel all time provides seasonal and functions dresses for ladies.
The shalwar kameez are paired along with distinct monochrome and wool blend shawls which has different floral, geometric and damask prints or designs. Most of these dresses are come along with embroidered plain white trouser which really gives them a unique and different appearance. The Sana Safinaz shawl collection consisting of embroidered shirt with magnificent trendy wool shawl and dyd trouser with unique cut and style. So don't miss grab down for more details and select your favorite dresses for your winter wardrobe collection 2017.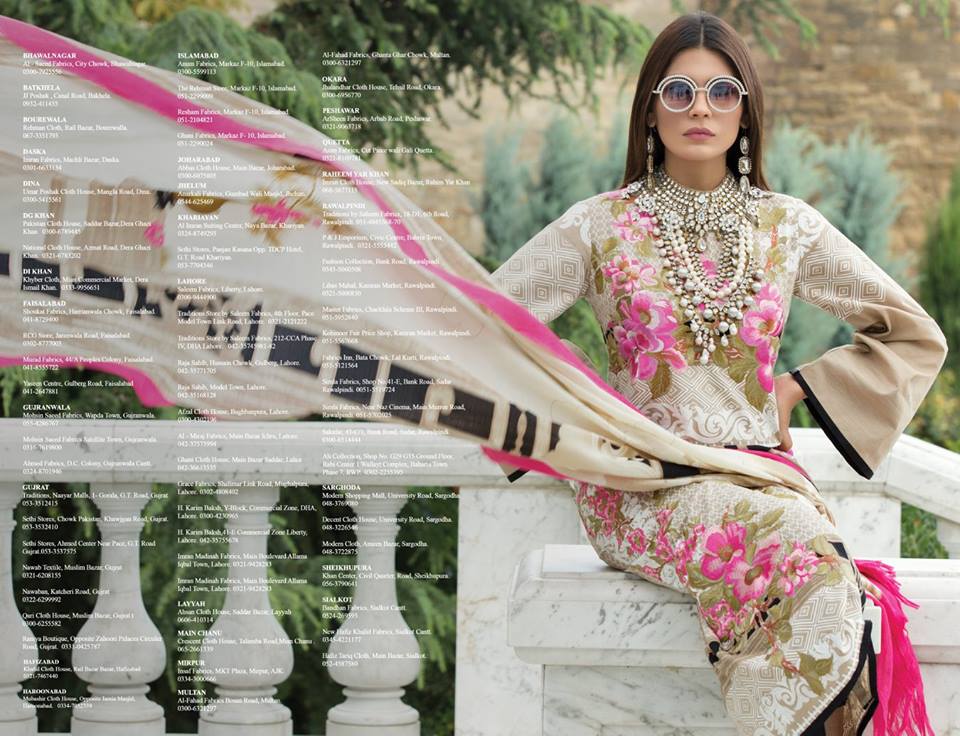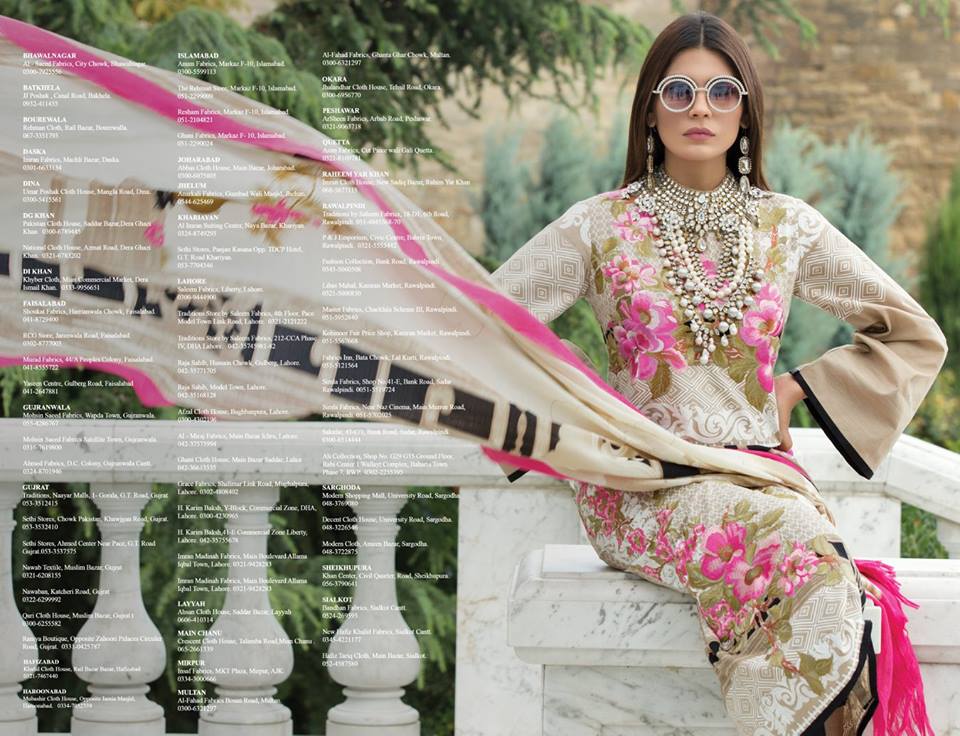 May You Liked: