Sana Safinaz Introducing Luxury Lawn Collection 2019
Girls Sana Safiaz Luxury Lawn 2019 going to launched very soon in wide range of marvel designs to giving you prominent look in this summer 2019. Here is another lawn collection for summer 2019 presenting by leading fashion designers of Pakistan Sana Safinaz. Recently the brand introducing Muzlin Lawn collection 2019 this collection become a famous in girls due to his contemporary prints mostly girls liked Muzlin Lawn 2019. Now its time for luxury or another lawn collection in pipe line by this brand. So here is very first look of Sana Safinaz Luxury Lawn Collection 2019.
Sana Safinaz a innovative fashion designer in Pakistan with amazing fashion sense introducing marvel ideas in women clothing and prove that Sana Safinaz is the best couple of fashion designers in Pakistan. A each collection of this brand have a different story or setting up latest fashion trends in Pakistani women and girls. A renowned brand that doesn't need any introduction at all is very well established and versatile brand that is not only known for any particular area but have mastered designing and coloring all aspects of life. The tag was initially established in late 1989, and the name was inspired by the owners, Sana hashwani and Safina Muneer, who are the designer brand partners, as well as sisters-in-law in the relationship. In each collection of Sana Safinaz you can find various style with bold and charming prints to adore yourself.
Read More: 
Sana Safinaz Luxury Lawn 2019
Here is first look of Sana Safinaz Luxury Lawn 2019 introducing in March 8th 2019. A wide range of lawn collection presenting for your summer wardrobe. This collection of Sana Safinaz consisting of 3 pcs embroidered dresses with printed dupatta and dyed trouser with embroidered patches. All dresses have dramatic pattern of bold prints and traditional embroidery. Sana Safinaz inform about this collection on her official page. Traverse through the Italian city of romance as we take you on a sojourn through the magic of Venezia – a celebration of la dolce vita, a beautiful life enthused by grace and vitality. Witness Italian palaces of splendor, domes of dreams, canals of hope, cast iron gates of wonder and windows of intrigue. Come with us on a flamboyant Carnavale and revel in the festivities of spring and summer.
Quality of this brand is much trust able because Sana Safinaz know well how customer keep satisfied. So don't afraid about quality but these dresses with 100% trust. Price range of this collection is accepted around 7000/- to 8000/- pkr but now we still waiting about price details of this collection so hope that this collection will be available in very economical price range.
Read More: Amelia" Asifa Nabeel Lawn 2019
All dresses of this collection have very rich embroidery on front of shirt adorned with tassel and beads to giving pretty look. Stitching style of this collection is very innovative or hope you like this stitching style introducing by your favorite fashion designers. I really like some dresses in this collection or if i need to buy then defiantly preferring to buy Sana Safinaz Lawn 2019. Amazing art work or embroidery with soft colors and bold prints. This collection is an ethereal recreation of a dream. It is a modern take on natural beauty so don't missed it. Have a look here or plan to change your summer wardrobe dresses with these stunning dresses.
Read More: Sobia Nazir Lawn 2019
So once again this summer it brings breathtaking Summer Lawn 2019 by one of the best and leading fashion designer of Pakistan. This spring summer season collection is loaded with stunning pure & best summer lawn dresses in artistic prints and modem styles. This brand always presents its designs just according to the latest fashion trends. So, this summer adorn yourself, with these alluring summer prints and make your days glamours. season more color full and stylish with these dresses.
Read More: Rang Rasiya Premium Lawn 2019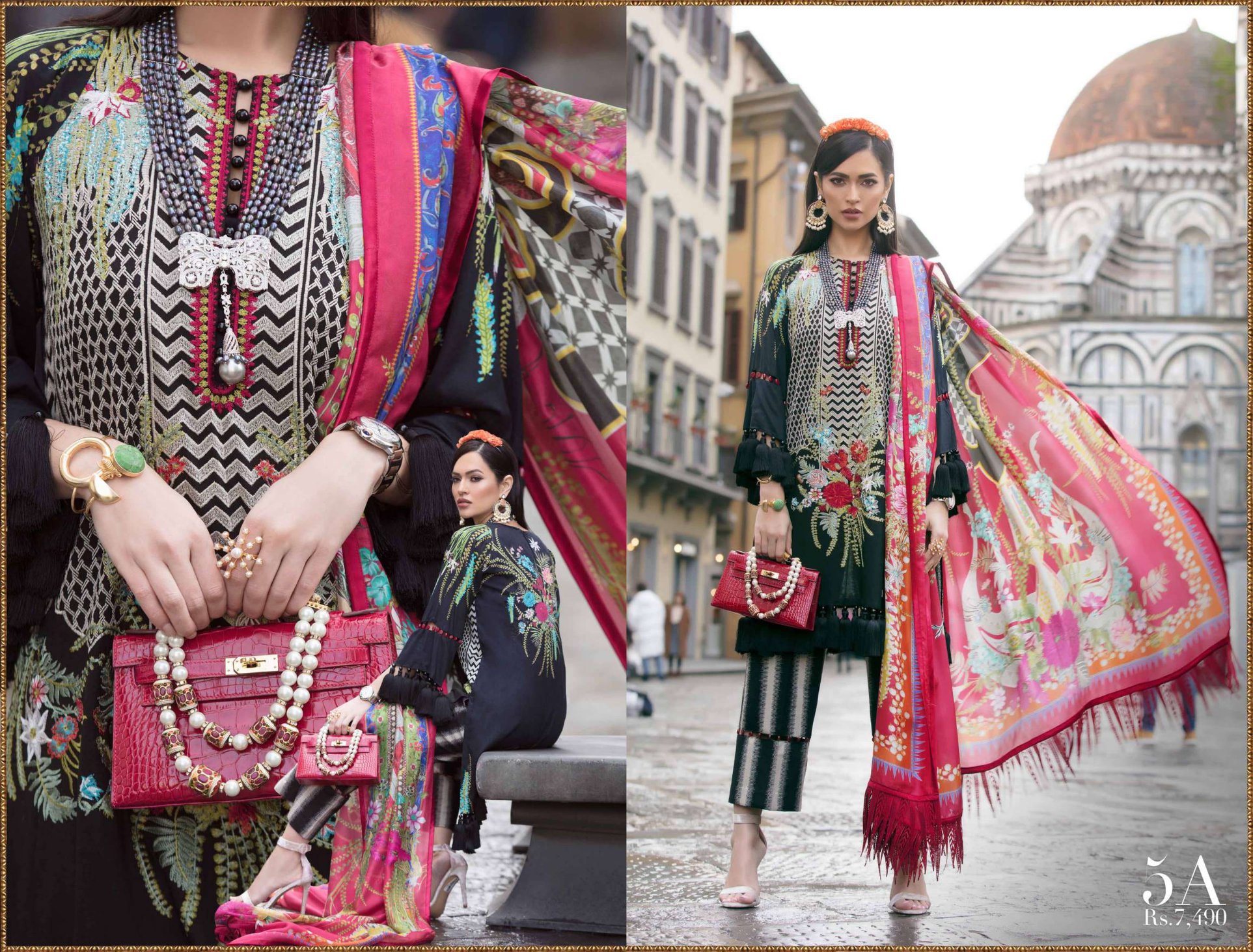 Inspired by Venetian lattice windows, Finestra has an exquisite ebony base featuring a blooming embroidered bouquet in the front with a few artfully placed printed bouquets on the back. A monochromatic striped pant and a brightly hued silk duppata add an edge to summer glam.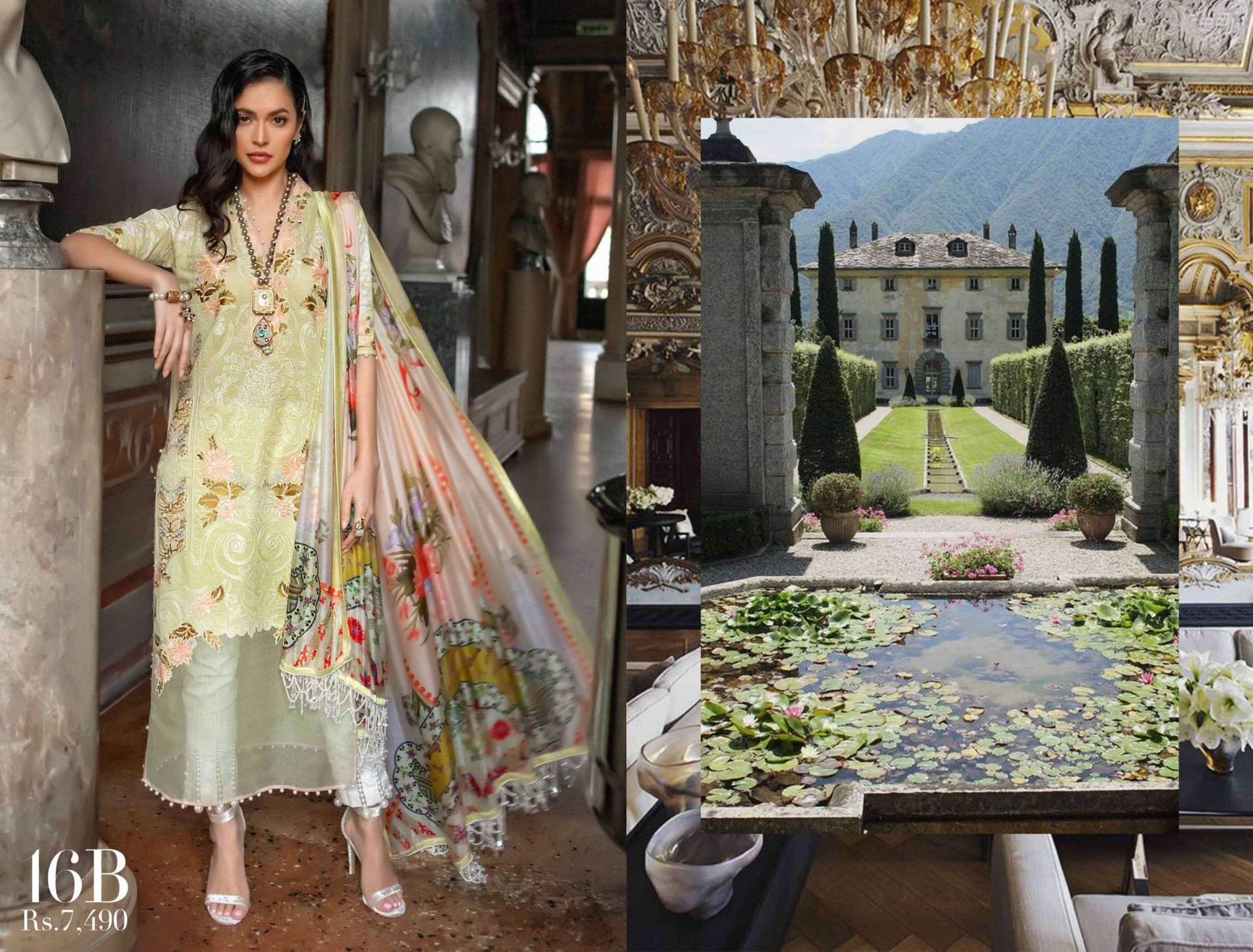 Explore the softest spring color palette in Giallo which features an explosion of embroidered flowers placed delicately on a fine needlepoint lace trellis. Inspired by a walk through the Florentine Boboli Garden, the design contains references to Italian trellises and cast iron gates and is a veritable work of horticultural art.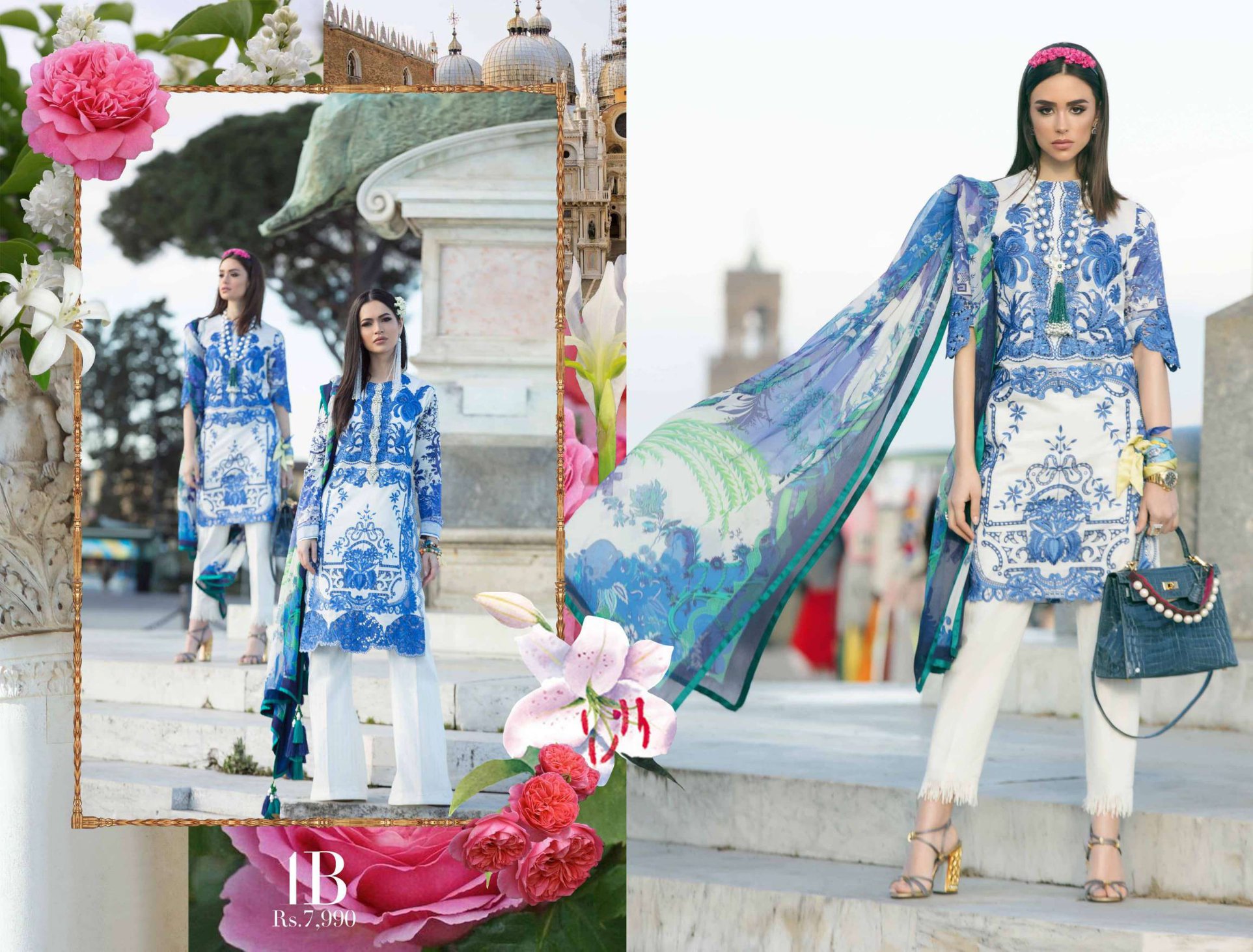 A sharp contrast of white and cobalt, Venetian Blue is interspersed with silk floss embroidered Jacobean flowers on a delicately laced cut work fabric complemented by chinoiserie printed sleeves and back. Styled here in a sleek tailored look for breezy summer chic.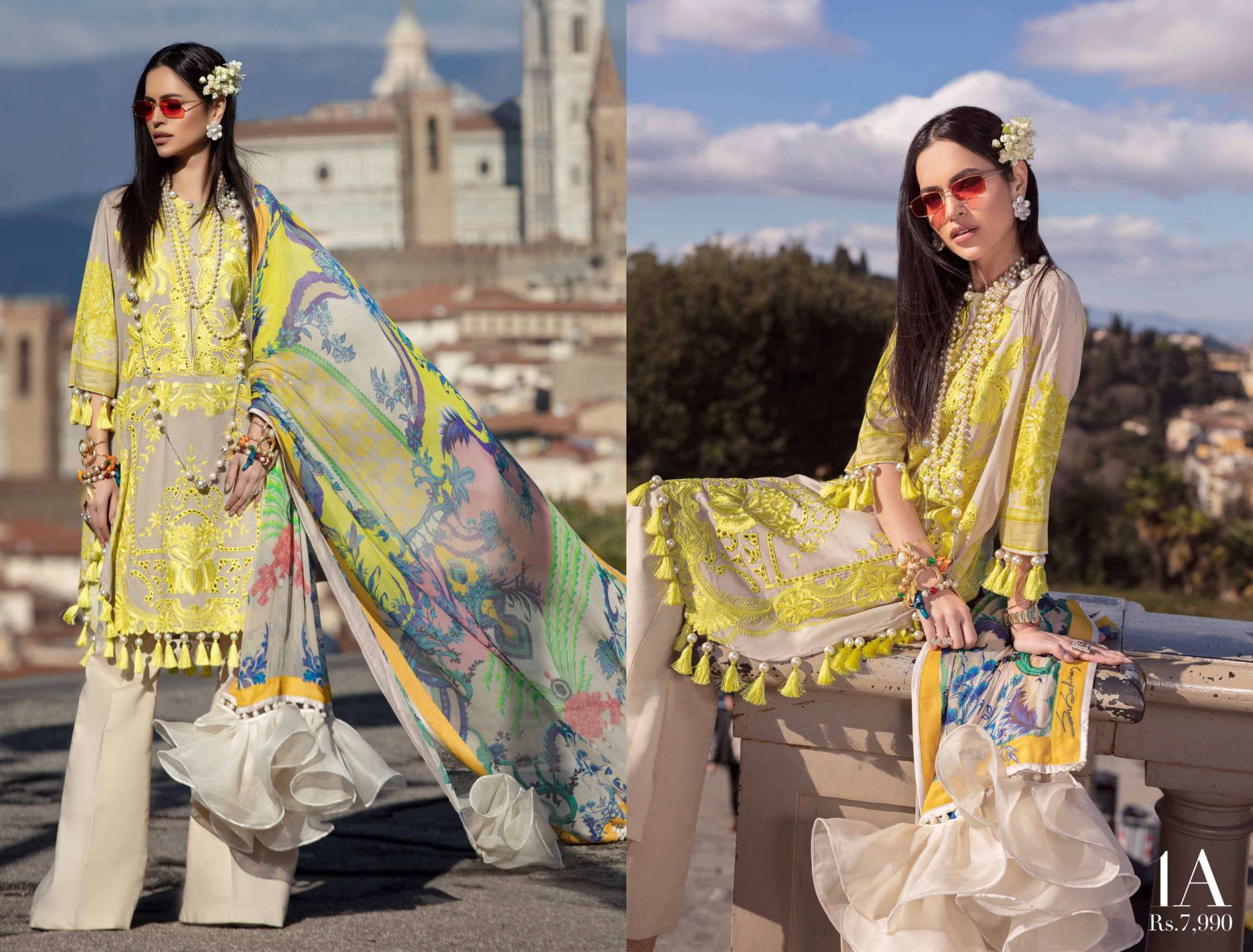 As fresh as a lemon from the Amalfi coast, Limone champions this bright color against an earthy beige. Delicate silk floss embroidered Jacobean flowers are interspersed on a laced cut work fabric complemented by chinoiserie printed sleeves and back. Add a lemon fringe and a dramatic frill to the chiffon dupatta for oomph.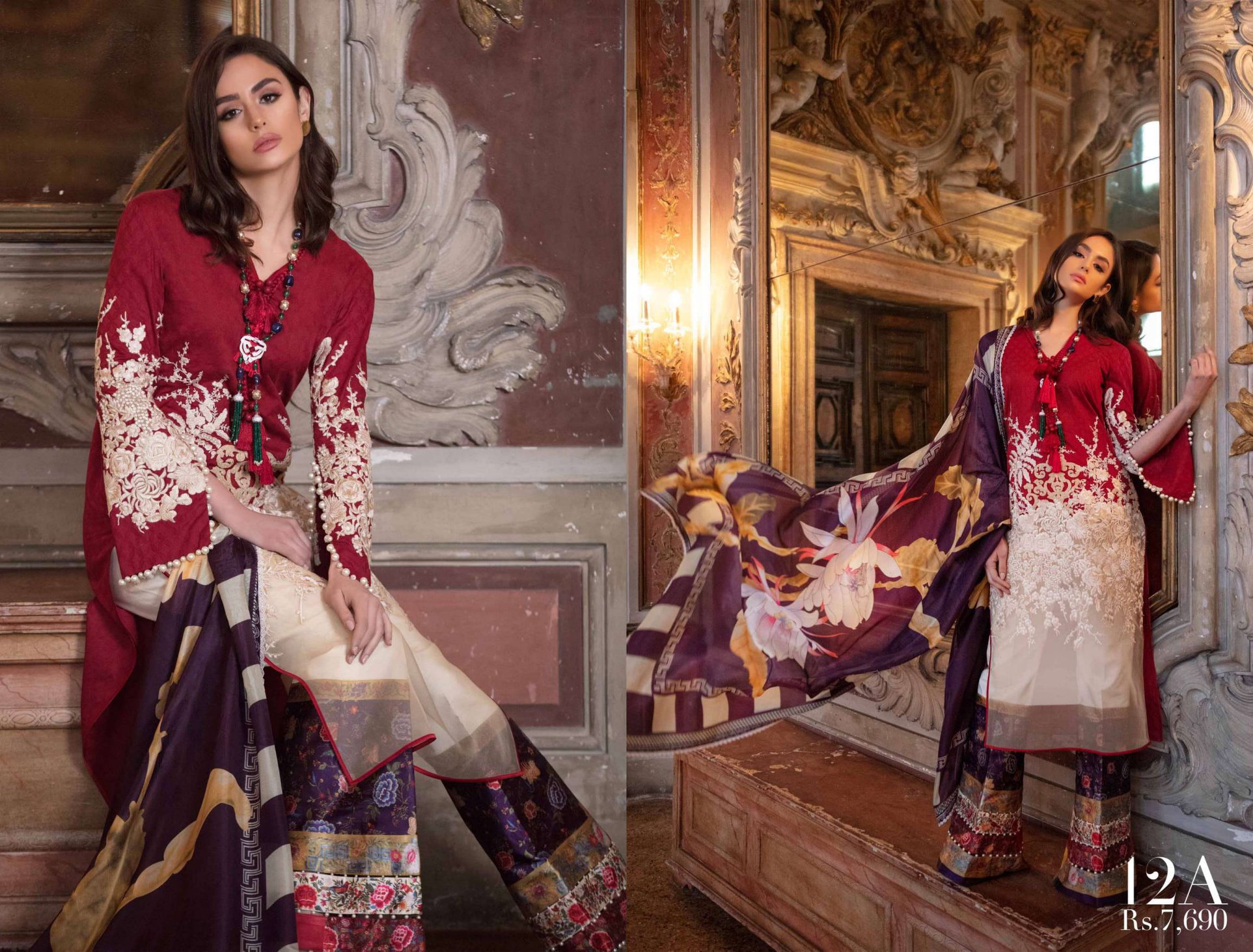 Cinese has a beautifully soft textured weave with an embroidered shirt hemmed with a printed border. Styled here with statement pants embellished with the included satin borders for an effortless Oriental look, complemented by a silk dupatta featuring lotus flowers.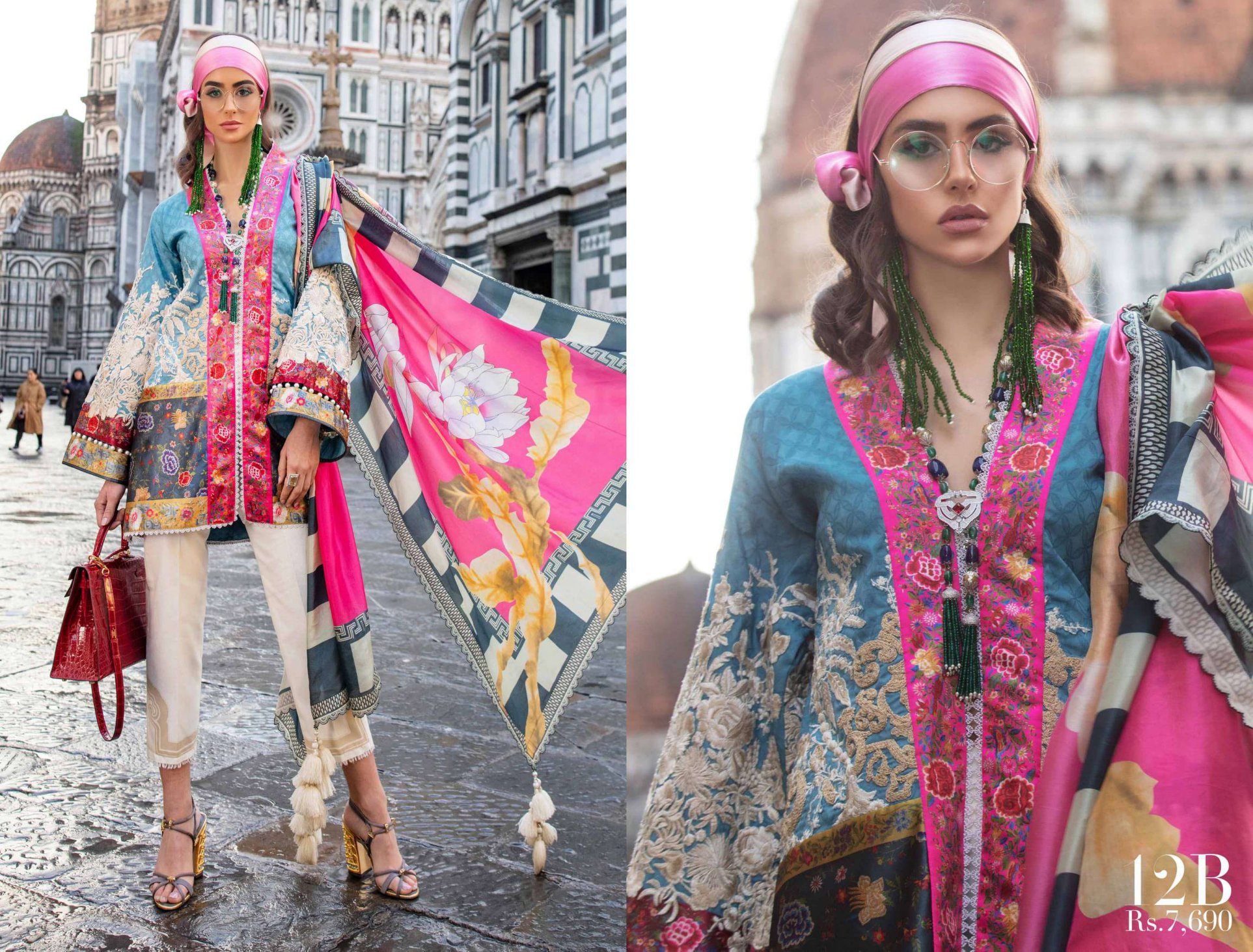 Cineserie is an artistic amalgamation of Chinese elements with an option to style up the sleeves with printed satin borders. The embroidered shirt features the softest woven textures for a simply breath taking Oriental look which is complemented by a gorgeous silk dupatta featuring lotus flowers.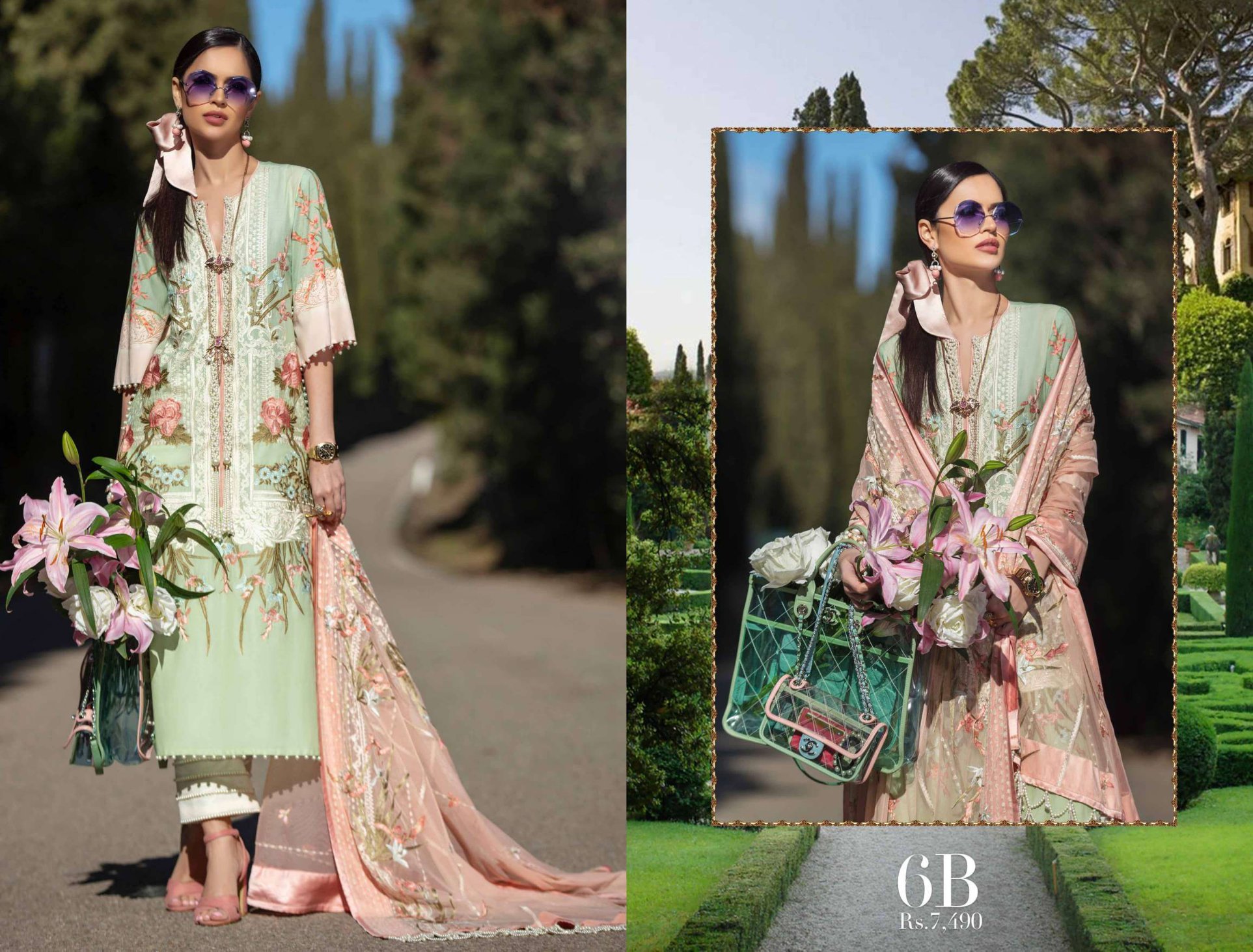 A delicately embroidered Venetian trellis and lattice design is interspersed with irises in Pistacchio. The fully embroidered tulle duppata creates a beautiful lace dentelle effect accentuated with a one sided border. Pops of peach enhance the pale pistachio base mirroring a verdant Italian garden.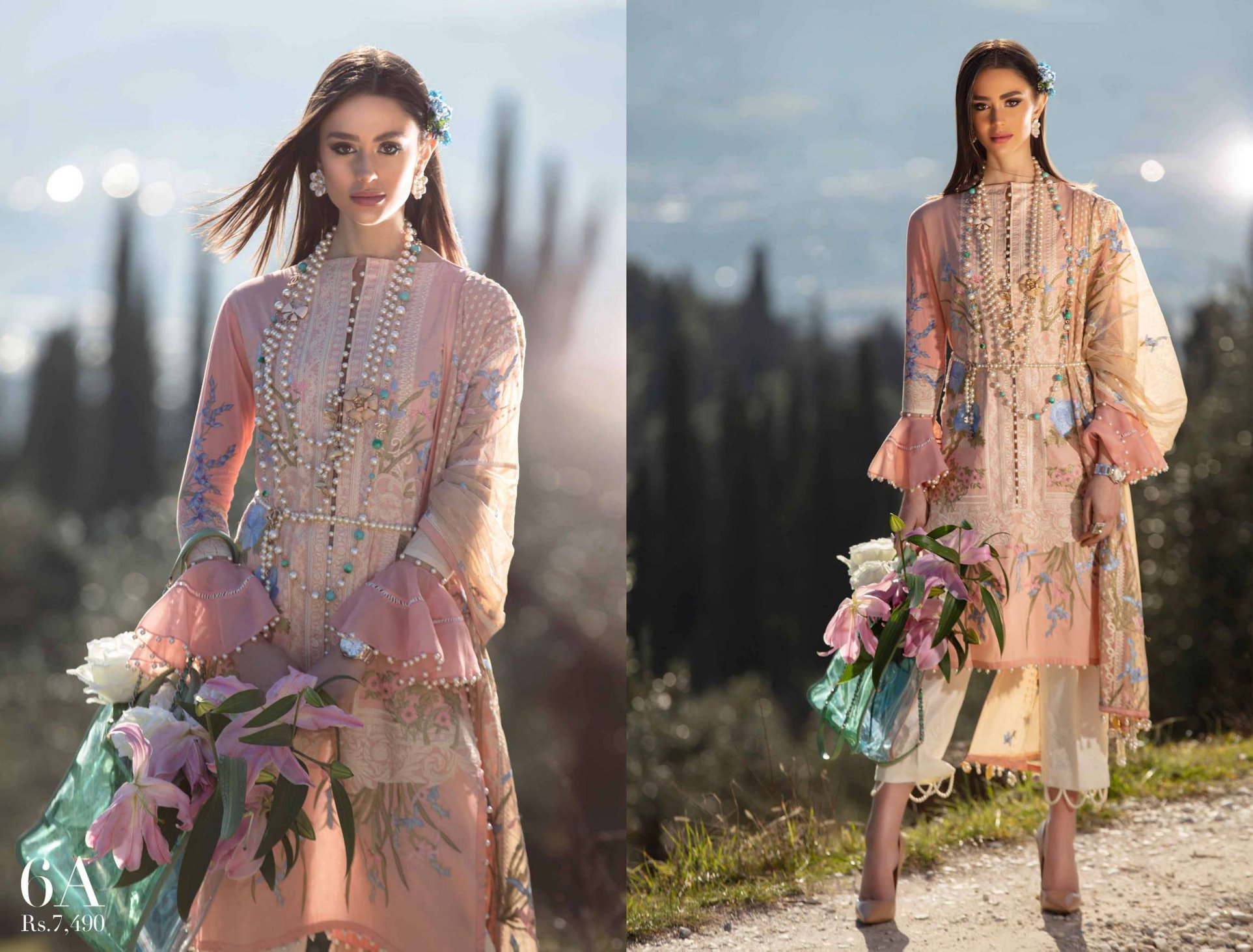 A Delicately embroidered Venetian trellis and lattice design is interspersed with irises in Pesca. The fully embroidered tulle duppata creates a beautiful lace dentelle effect accentuated with a one sided border. Subtle hints of periwinkle dance against a peach background – a perfect presentation of summer palettes to die for.
Read More: Voyage Á Luxe Lawn 2019 By Maria B
Sana Safinaz Luxury Lawn 2019 available at our online store you can buy this collection online. We start prebooking of this collection or getting order now so if you want any dresses of this collection in stitching then feel free to contact with us or order before ending of stock. We also provide custom stitching service to our international clients with 10 years of experience in tailoring. So select your favorite dresses or get high quality stitching in comfortable price range.
For Order Kindly Contact Us At:

+92-300-6530821
SANA SAFINAZ
As we walked through the Florentine Boboli Gardens last year absorbing the burst of summer colors, the petlume of roses and gardenias, the intense blue and white skies – we felt a peerless calm. We have strived to capture that calm in our Luxury awn – a travelogue of our wanderlust- as we edit and bring you lyrical expressions from around the world on fabric. Luxury Lawn is a one-year labor of love which starts from the drawing board and ends with a product that we want you to fall in love with. We have painstakingly developed lattice work and embroidery techniques to enhance our premier lawn you to breathe through the summer heat in pure fabrics. We have consciously moved away from intense printing, focusing instead of the artful placements of both print and embroidery to reflect a less-t more aesthetic. Our limited edition Luxury Lawn reflects the fut re philosophy of lawn for the discerning woman – a more thoughtful rendition of what truly speaks to our souls.