Gul Ahmed Presenting Summer Essential Lawn 2019
Gul Ahmed Summer Essential Lawn 2019 introducing now in a wide range of collection or available now at our Online Store that brings change in your summer wardrobe. Summer Essential Lawn 2019 consisting of a wide verity of summer dresses for your daily need or if you need dresses for festive days or any opticians then Gul Ahmed launching very soon another collection by the name of Gul Ahmed Premium Lawn collection. So at this time, we published here Gul Ahmed Summer Essential Lawn 2019. This collection consisting of bold and bright dramatic prints that are giving you a sophisticated look in summer.
Read More: Gul Ahmed Premium Lawn Collection 2019
Gul Ahmed Summer Essential Lawn Collection 2019 presenting your amazing designs in this collection for your casual need. Embrace your love for summer as Gul Ahmed has come up with a perfect blend of summery patterns and luxe ensembles. Summer Essential encapsulates a variety of weather-appropriate fabrics with flawless digital printing and elegant embroidery. Cut and style of this collection are so gorgeous or introducing some awesome stitching style in this collection that's I am asking a trendsetter style for summer 2019. You can stitch these dresses the same as or enhance your look with contemporary style.
Read More: Aayra lawn Collection 2019
Gul Ahmed Lawn 2019 has magnificent prints for confident and modern women. For those who love vibrant hues and quirky prints, the 'Truck Art' capsule will speak to your free-spirited souls. Gul Ahmed plans to give you a Midas touch with 'Gold Rush' featuring a shimmering Onyx collection, which has regal designs so that every woman looks like a diva.
Today, Gul Ahmed is manufacturing everything from cotton yarns to beautiful finished products. Gul Ahmed is a composite unit and has its own power plant gas & steam turbines, gas engines and backup diesel engines. Gul Ahmed also believes in preserving the environment and hence owns a water treatment plant to treat 100% of its effluent.
Read More: Zaha Lawn 2019 By Khadijah Shah
'The Slate' is testament to the fact that black is indeed the new white in fashion. It has edgier prints and sleek designs up for grabs. And bedazzle everyone with your charm and elegance in embroidered pieces from 'Summer Essential ' pastel collection. For those of you who love to sport floral prints in summer, 'Big Bloom' and 'Floral Essence' are the perfect choices. For the summers, Gul Ahmed uses the finest Gul Ahmed Lawn fabric to beat the scorching sun. The Gul Ahmed Collection is a perfect blend of modernity and sophistication. Gul Ahmed Lawn Collection is consists of a variety of designs from vivid florals to premium designs of Lawn Collection with shear chiffon dupattas. The printed designs with their soft hues and exciting floral prints exhibit an enchanting combination of elegance and tradition that redefine a woman's attire to a whole new level.
Read More: Cross Stitch Lawn 2019 | Kites And Dreams Spring Lawn
With a multitude of designs, what stands out in Gul Ahmed's range is diversity. The capsule explores thee-piece and two-piece unstitched ensembles with chic cuts, sleek lines, blossoming buds, botanical tapestry, vivid shades, traditional patterns and embroideries such as gota kingri, laces and what not! There is something for every age group and liking! Gul Ahmed Summer Premium Lawn Collection will lure you in with its intricate designs and graceful trimmings over luxe fabrics such as Swiss voile, jacquard and tissue silk.
Read More: Komal Lawn 2019 By Lakhani Textile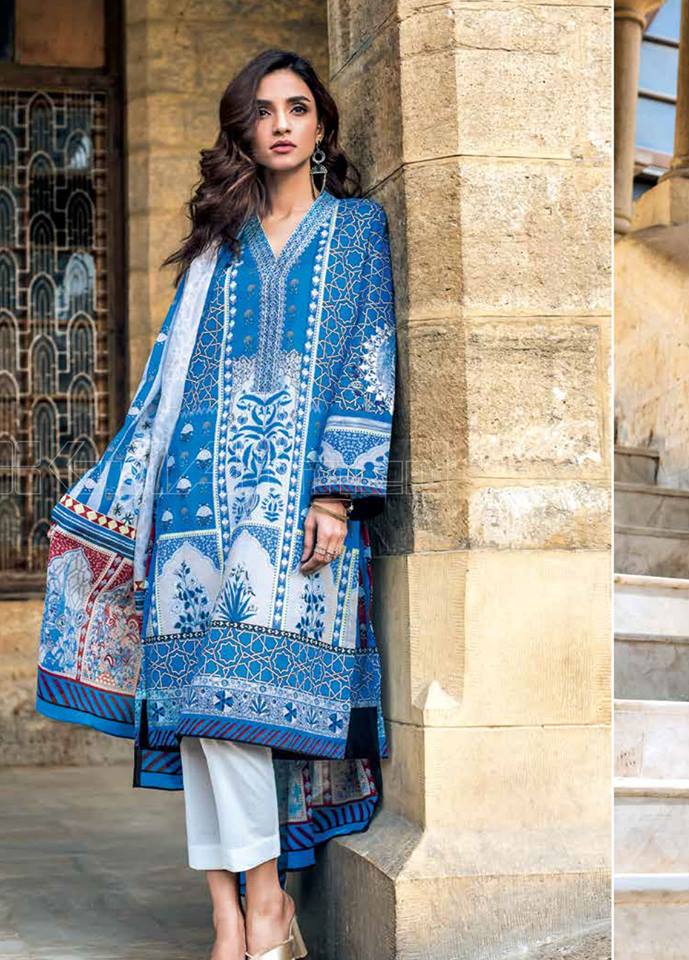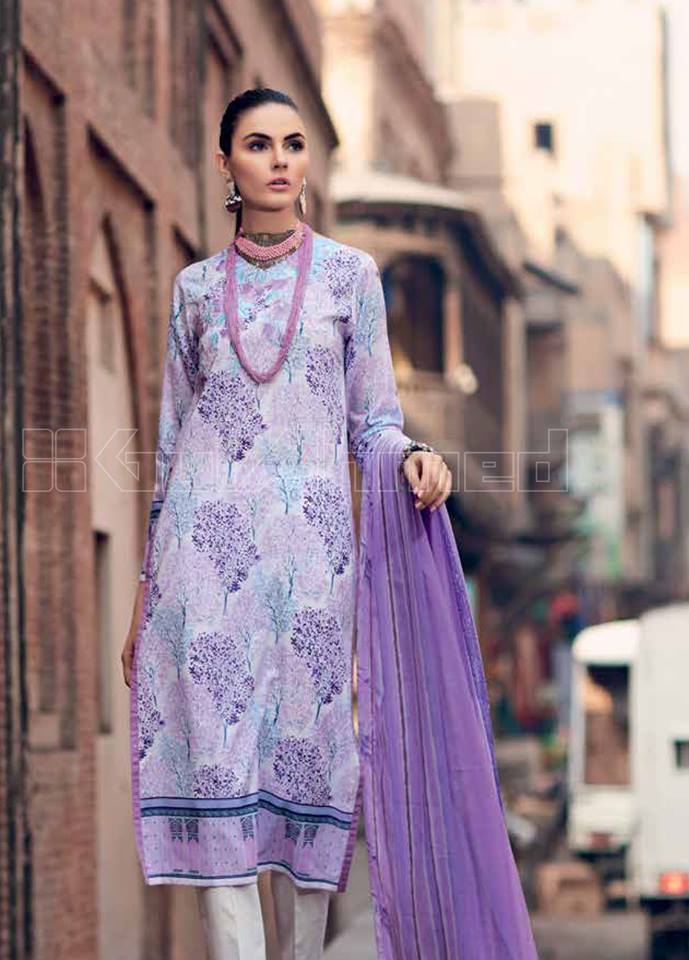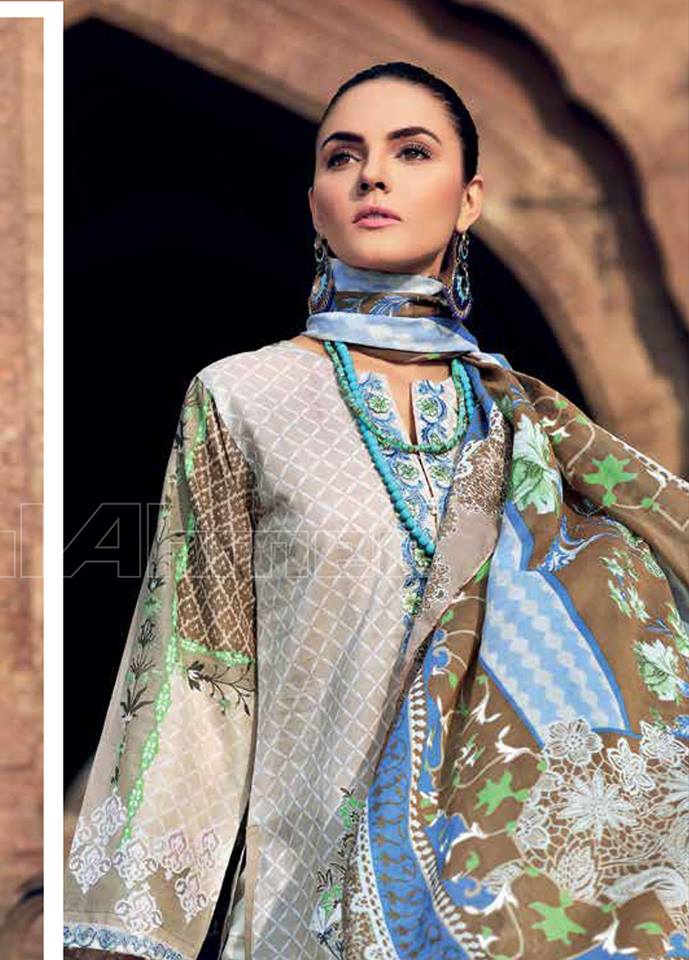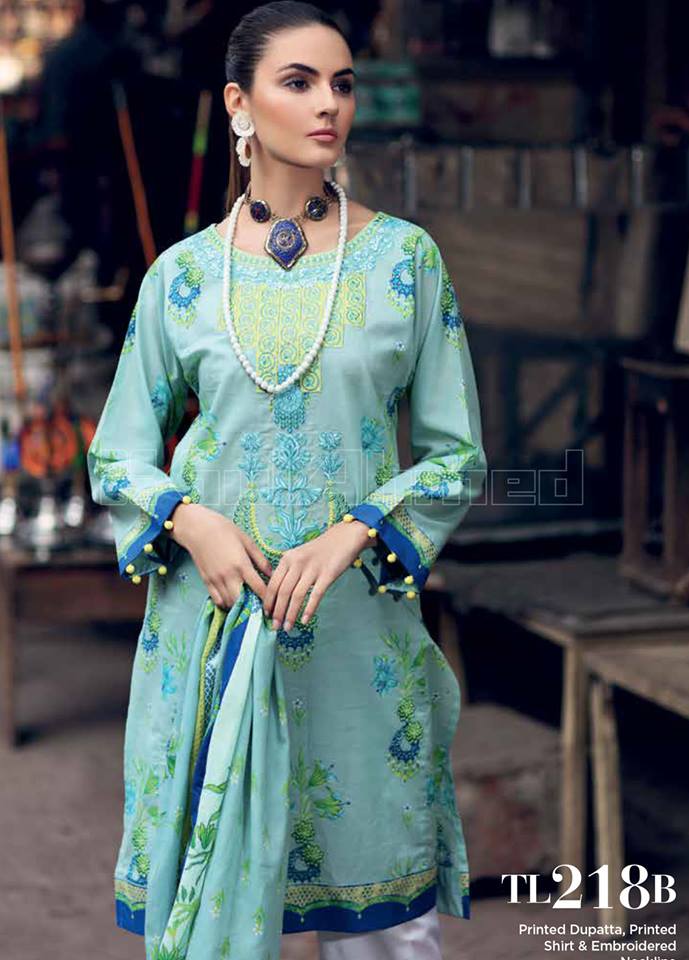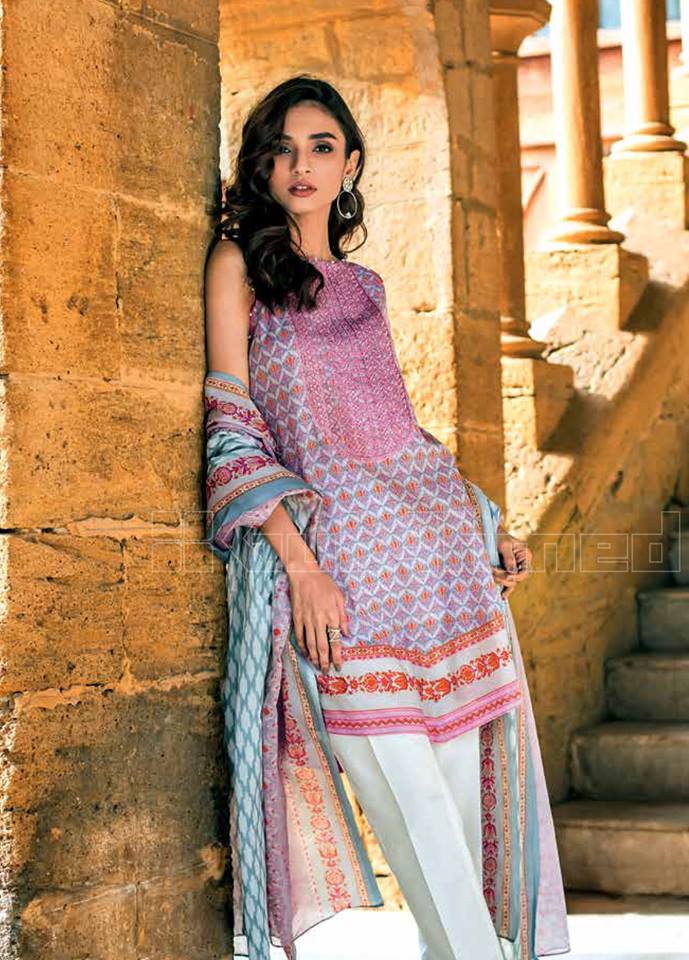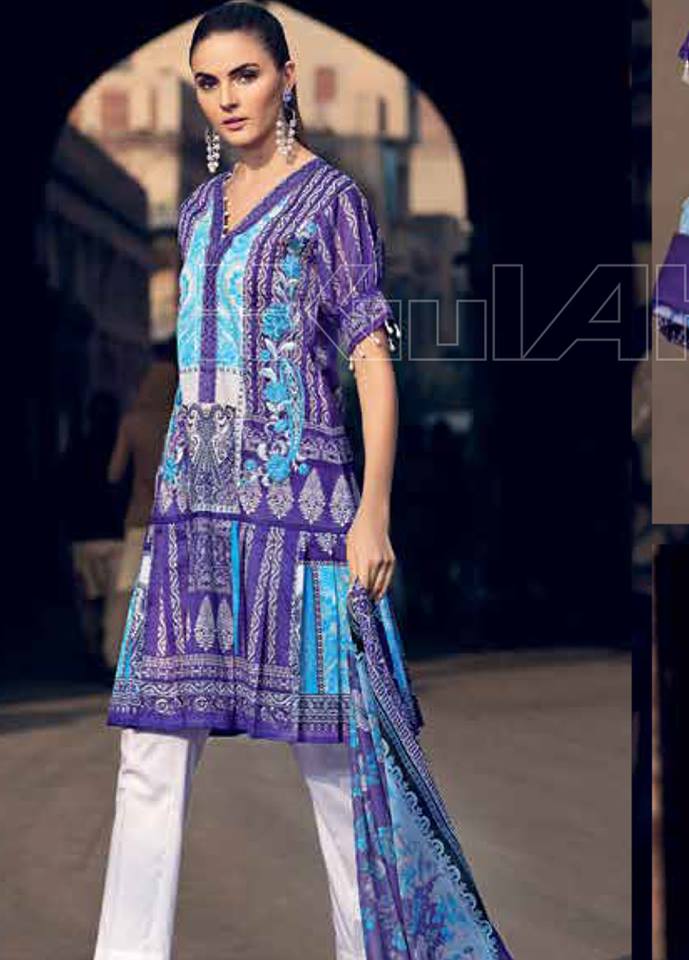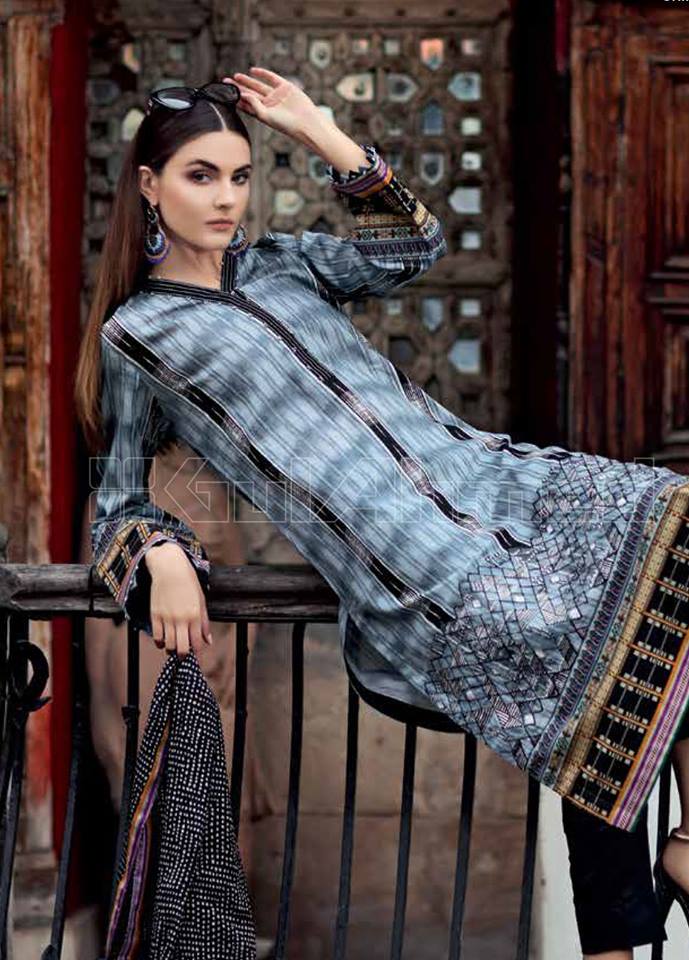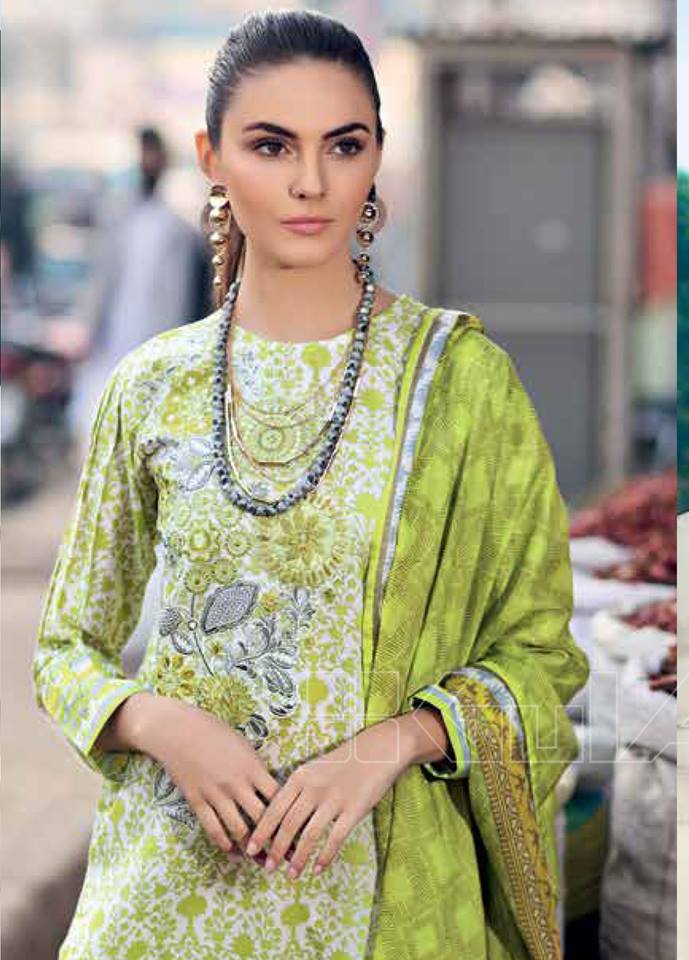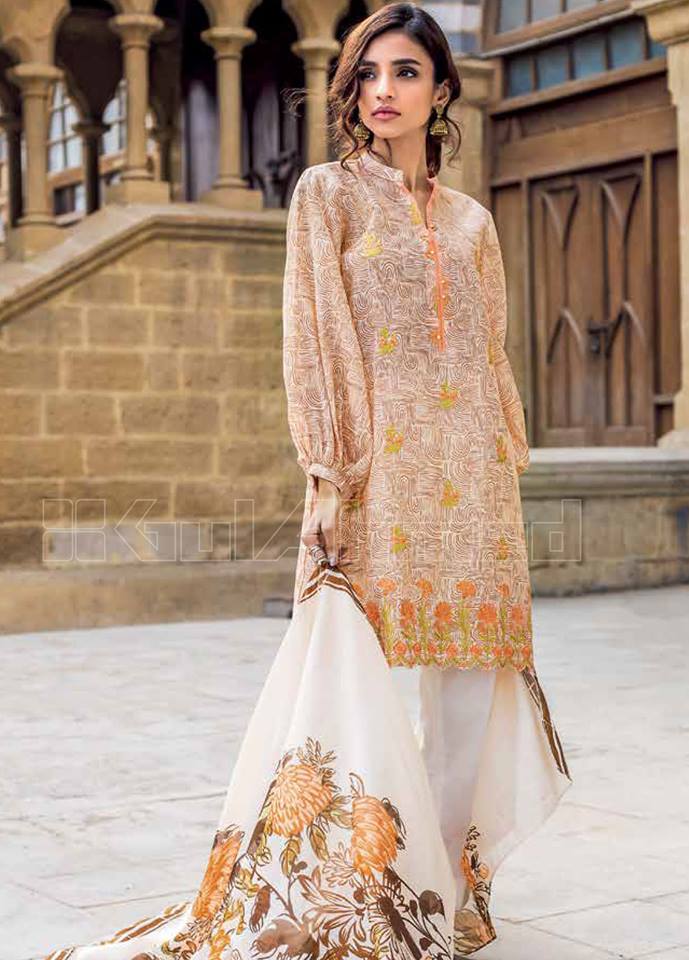 So here is Gul Ahmed Summer Essential Lawn Collection for summer 2019. Such an amazing collection presenting by one of the best and leading clothing brand of Pakistan Gul Ahmed. So hope you like this collection or want to wear in this summer 2019. We also bring this collection online for our beloved customers so you can buy this collection online at our Online store. So let's have a look or buy your favorite designs or order us at Here. We also provide high quality custom stitching service for our international clients. Our experienced tailors stitched dresses as you like so look below or buy your favorite dresses for summer wardrobe.
Read More: First Look Maria B Embroidered Lawn 2019
About Gul Ahmed: 
Gul Ahmed is a largest clothing brand in Pakistan or also introducing high quality fabrics for Men, Women, and kids an very fine soft and reliable fabrics. Gul Ahmed also setting up a stander of fabric in Pakistan or largest manufacture of Men fabrics or introducing high quality Cotton, linen, Latha or others fabrics that's also highly liked by Men's in Pakistan. Gul Ahmed also introduced amazing and adorable clothing for women and kids or a biggest contributor or trends setter clothing brand of women. Gul Ahmed introducing high quality Lawn, Chiffon, Silk, Pashmina, Velvet, Cotton, Khaddar, or really manufacture wide range of fabric in various style. So in 2019 we accepted Gul Ahmed introducing amazing ideas or presenting marvel fashion for chic and sophisticated women.
The creative minds at Gul Ahmed believe that beauty is universal. Therefore, they get their inspirations from the diverse cultures across the world and strive to bring them all under one roof. The story of Gul Ahmed is as old as the history of textiles in the subcontinent. The group begin trading in the early 1900s and emerged in the field of manufacturing and production with the creation of today's iconic name of Gul Ahmed Textile Mills. Here are some example what's Gul Ahmed introducing for women.
– Gul Ahmed Summer Premium Collection
– Gul Ahmed Summer Essential Collection
– Gul Ahmed Lamis Digital Silk Collection
– Gul Ahmed Winter Collection Collection
– Gul Ahmed Khadder Collection
– Gul Ahmed Karandi Collection
– Gul Ahmed Linen Collection
– Gul Ahmed Merni Crepe Collection
– Gul Ahmed Woolen Shawl Collection
– Gul Ahmed Pashmina Shawlcollection
– Gul Ahmed Silk Velvet Collection
– Gul Ahmed Blended Velet Collection
– Gul Ahmed Ready To Wear Collection
– Gul Ahmed Kurti Collection
Gul Ahmed is ranked as one of the leading clothing brands across Asia. At Gul Ahmed, they don't just aim at setting new trends, but believe in conquering them. Consequently, the chain has grown its roots across the nation since its inception in 2003. 'Pink Legend' is a capsule dedicated to the hue bedecked with intricate silver and self embroidery. 'Chantilly de Lace' takes it a step further with delicate lace-embroidered chiffon dupattas. 'Nauratan' is n exquisite jacquard collection, whereas 'Trencia' is another range of lawn outfits with satin silk dupattas in patterns ranging from classic florals to geometrics. There's so much to choose from!
Gul Ahmed's Summer Lawn Collection 2019 is available in stores nationwide and online. Grab your favourite designs while the beautiful stock lasts!